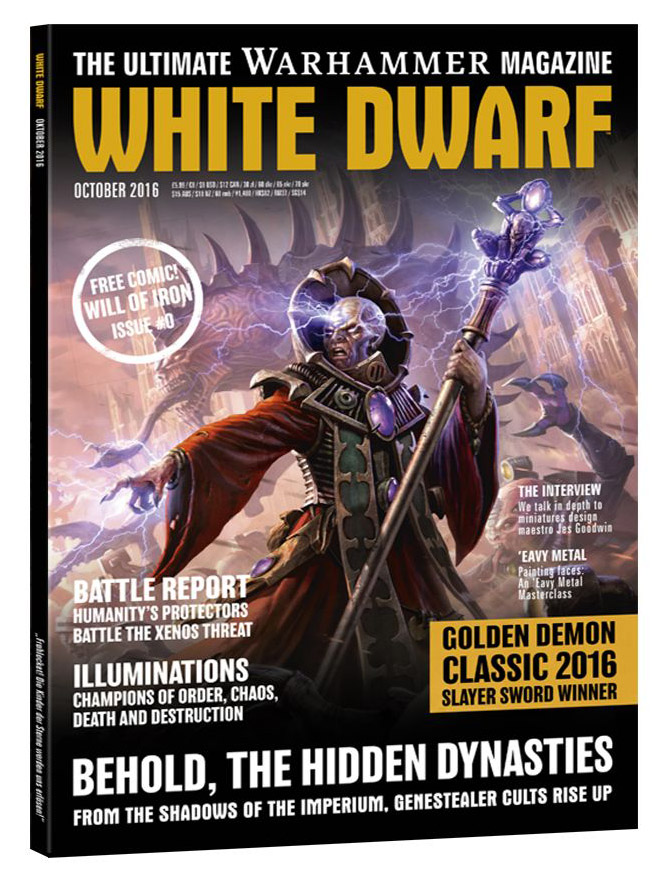 The Genestealer Cults didn't just infiltrate the White Dwarf…Astra Militarum infestation spotted – Come take a look at some of the new kits coming soon!
It looks like Games Workshop has a second wave of Genestealer Cult goodies heading our way. The Astra Militarum has been infiltrated by Cultists and they have all turned on their commanders. Check out these new White Dwarf pics:
via LewisN (Photobucket)
Genestealer Cults Neophyte Hybrid Squad
$45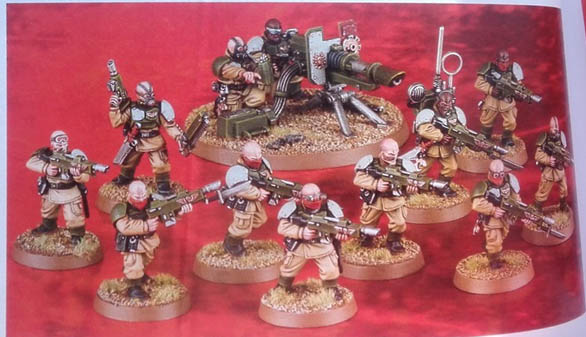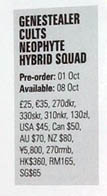 This is a squad that is actually in the Codex: Genestealer Cults. This is the "other half" of the Genestealer Cult Neophyte Squads. They have ditched their mining gear are have either infiltrated the Astra Militarum as "Sleeper Cells" or have taken up the Imperial Weapons and turned them against the Emperor. Rules for this unit are the same as the ones for the other Genestealer Cult Neophytes – they are just different models.
Genestealer Cults Leman Russ
$55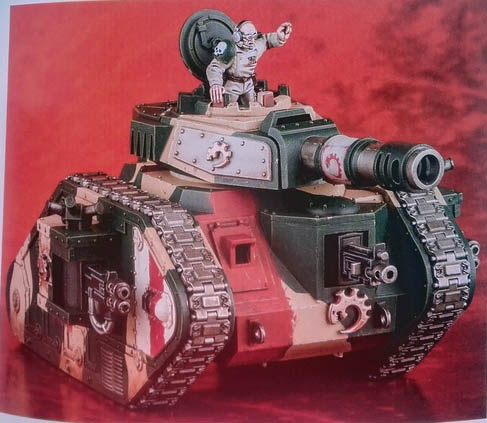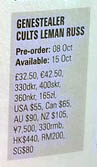 We knew that the Genestealer Cults were getting access to the Astra Militarum units and now we've got the Leman Russ spotted. These bad boys can be taken in squadrons of 1-3 and are just like you'd expect them to be!
Genestealer Cults Armored Claw
$55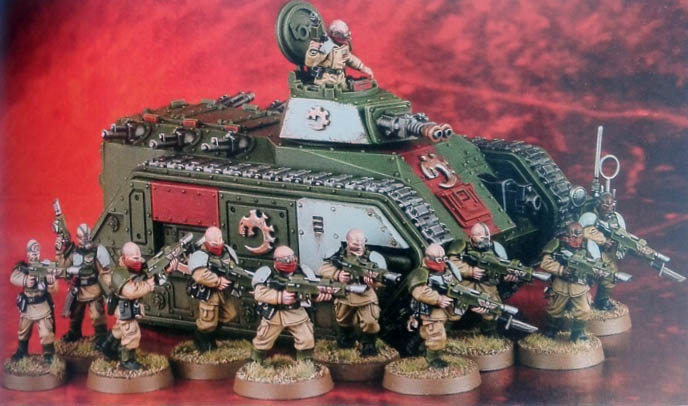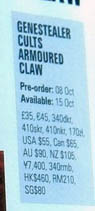 This kit in particular is interesting because it's not in the Codex as a "unit" – I checked. Maybe this will just be box with an additional "formation" in the box. Or it could just be a combo kit without any special rules.
It looks like these kits are coming with this new upgrade sprue to supplement the pre-existing kits. Which makes a lot of sense as it's basically copying the Deathwatch release model: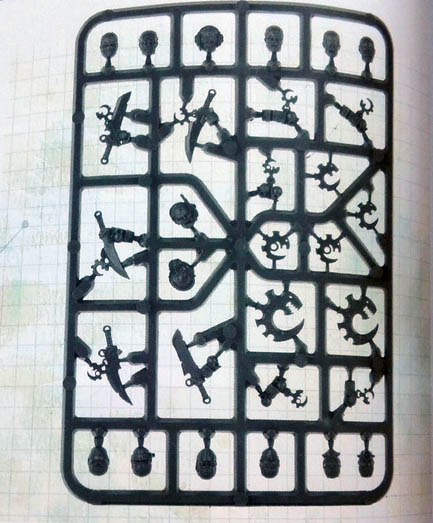 That is going to make converting those existing kits a snap. And one last thing from the White Dwarf:
Cult Iconward
$25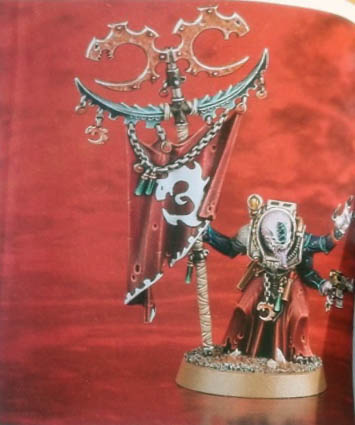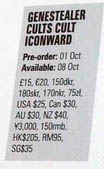 The Icon Ward is an HQ that grants units within 12″ FNP (6) and some other things…It's a pretty good idea to take at least one in your army, I'll put it that way. Plus there are a few other formations can really take advantage of it.
When the Cult rises the ground rumbles…Is it the mining equipment or the tanks? Why not both!