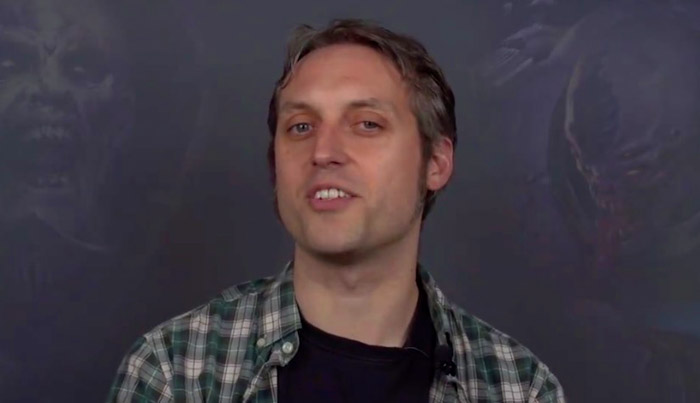 GW's Phil Kelly and Simon Grant talk all about the newest faction to the hit the Warhammer 40,000 tabletop.

Meet the Buzzsaw!
Genestealer Cults Developer Showcase
The Genestealer Cults are Warhammer 40,000's newest full army.
This insidious force is a canker at the heart of the Imperium. Long have they bided their time, and now, as the Imperium struggles to repel enemies on all fronts, they rise up across the galaxy, paving the way for the arrival of their gods.
The codex, as well as loads of stunning new models, are available to order now, and quite frankly, it all looks awesome: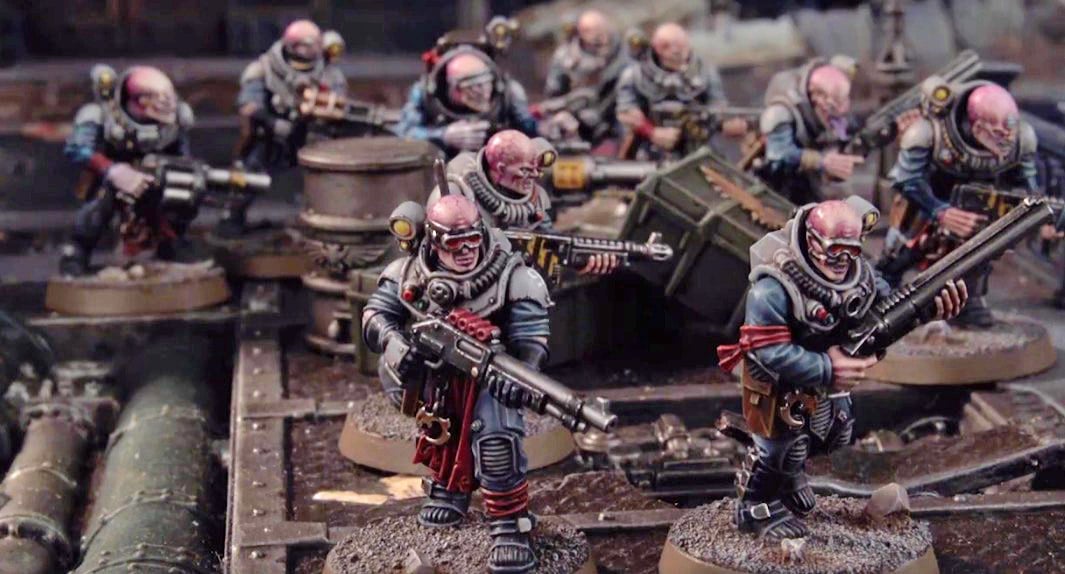 Neophyte Hybrids attack!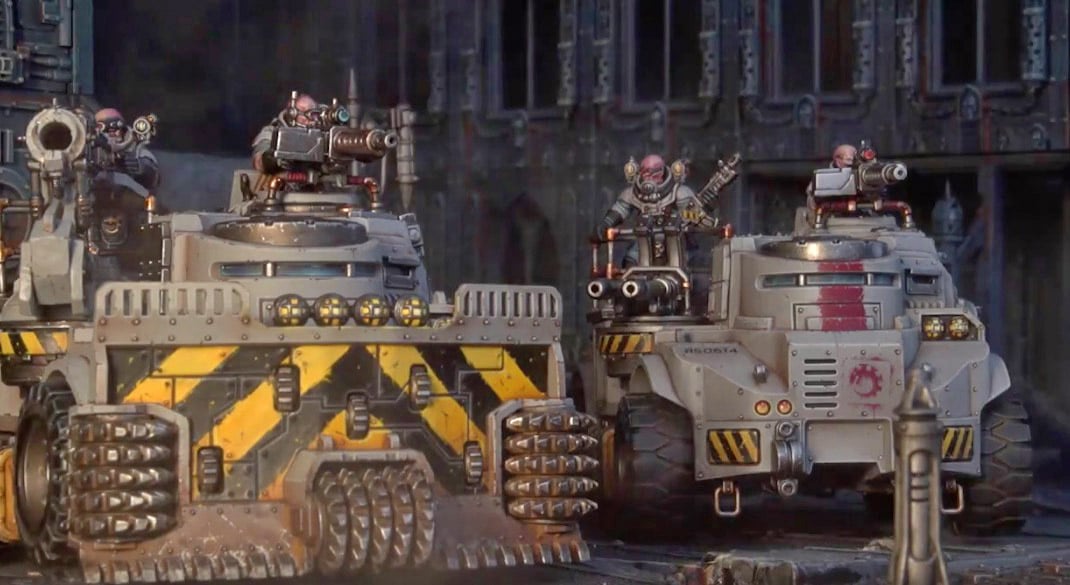 Meet the Goliath Rockcrusher (left) and the standard Goliath truck (right)

Vile chanting fills the air, marked by blood-chilling shrieks of alien beasts – the xenos creed shall rise! Thousands of cultist voices are raised in prayer to their Patriarch, a living god from beyond the stars. Shadows in the distance become a seething tide, a living wave of hybrid creatures that boils out from dank and slimy lairs. Vehicles modified with whatever weapons can be cobbled together careen around the horde's flanks, delivering yet more terror. Sinister, charismatic leaders cast dominion over their enemies as well as their underlings. The Cult has long-prepared for this day of reckoning, and its swollen ranks will surely conquer the world.

This 104-page, full-colour hardback Codex features a wealth of gaming content:

– comprehensive information on the Genestealer Cults, the gruesome and frankly unsettling story of their rise from a single organism to unstoppable, planet-devouring insurrection;
– rules for Genestealer Cults miniatures, the scavenged weapons they use to slaughter their victims, and army-building lists allowing for Hybrid and Brood Brother cultists drawn from the Astra Militarum;
– formations that make use of both the Genestealer Cults and Astra Militarum ranges, with notes on the wargear that Genestealer Cults scavenge and use for their own sinister ends;
– 6 new Tactical Objectives and the complete Broodmind Discipline: new Psychic Powers used by Magi and Patriarchs;
– the Cult Ambush rule: dependent on a dice roll, Genestealer Cults units can set up anywhere on the table, deploy and charge in the same turn, and burst from their hidden lairs to surprise and engulf the enemies of the Cult;
– a showcase of beautifully-painted Citadel miniatures, presenting the colours and icons of the Cults that lurk below.
~All Hail the 4-Armed Emperor!