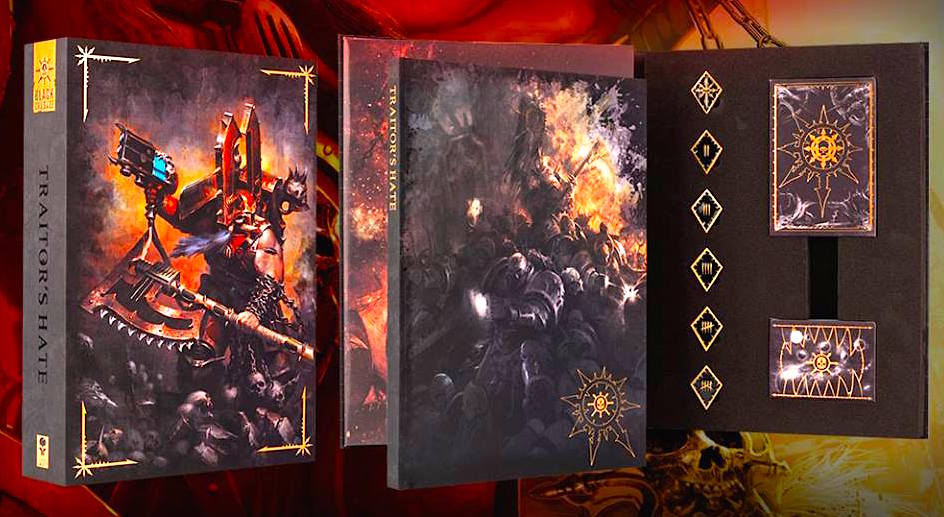 Take a look at the latest CSM teaser from Nottingham on the Chaos Marines headed your way this weekend.
GW (Facebook) 9-1-2016
We had a sneak peek of the new Traitor's Hate book last weekend, but for truly faithful servants of Chaos, there is also this impressively blasphemous version of the tome.

The Limited Edition Traitor's Hate features all the content of the upcoming book, plus loads of extras.
You can pre-order yours in just two days time.
More Images and Details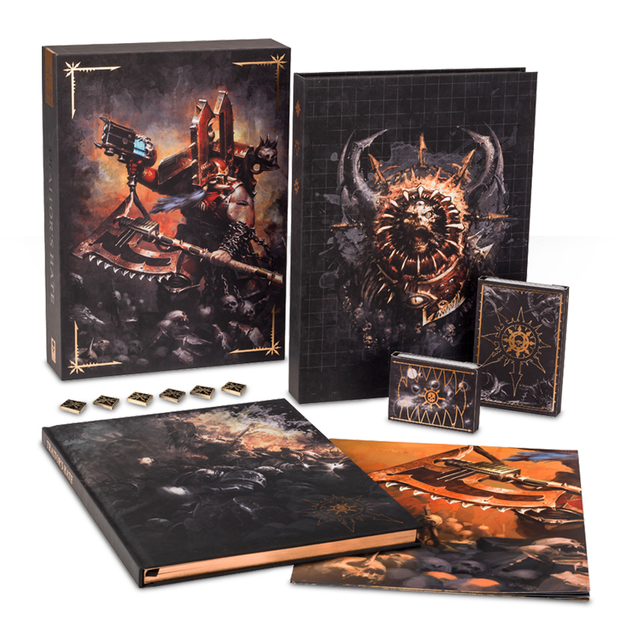 -Contains New Rules to Play alongside Codex: Chaos Space Marines
-New Tactical Objectives
-11 new Formations, a new Detatchment (Currently, Black Legion and Crimson Slaughter have 14 Combined, further below is a Box with a  new Formation from this Book)
-Lord of Skulls Datasheet
-Renegade Knights
-6 Metal Tactical Objective Markers
-Exclusively Designed Heretic Psychic Astartes Psychic Powers Psychic cards
-36 Tactical Objective Cards
-136 Pages of Rules and Narrative
-Double sided Campaign map
-185$
~Who's putting down $185 for this bad boy?