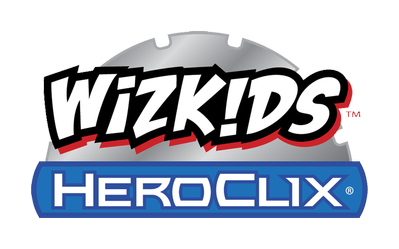 Lead The Foot to victory!
Bookmark this – you'll want to play it when you put him down on the tabletop.
Based on his initial appearance in the 1984 Mirage Comics series, this version of Shredder has a point value of 50 and is built for close attacks.  He has the standard speed, attack, defense and damage symbols and a fairly consistent set of combat values.  His dial features two special powers in his defense and damage slots, respectively.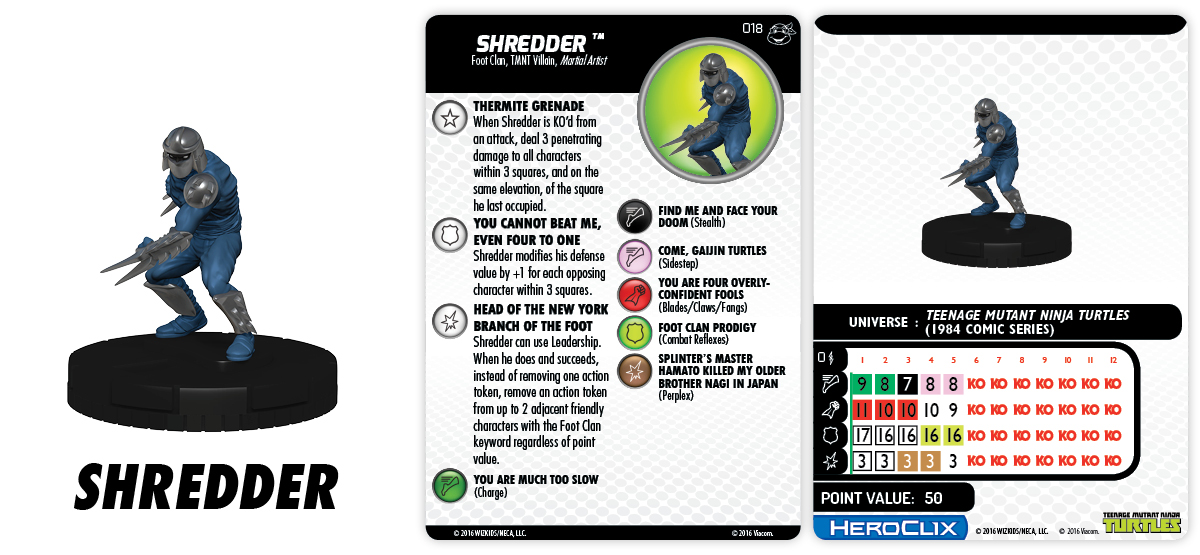 Shredder's defense special power, You Cannot Beat Me, Even Four to One, boosts his defense value by +1 for each opposing character within 3 squares.  Shredder's damage special power, Head of the New York Branch of the Foot, lets him use Leadership with a twist:  On a successful roll for Leadership, Shredder can potentially remove action tokens from up to two adjacent friendly characters with the Foot Clankeyword regardless of point value.  Head of the New York Branch of the Foot should be particularly useful if Shredder leads a swarm of low-point Foot Ninjas to add an extra action to your action pool and free up friendly characters for attacks by removing their action tokens.