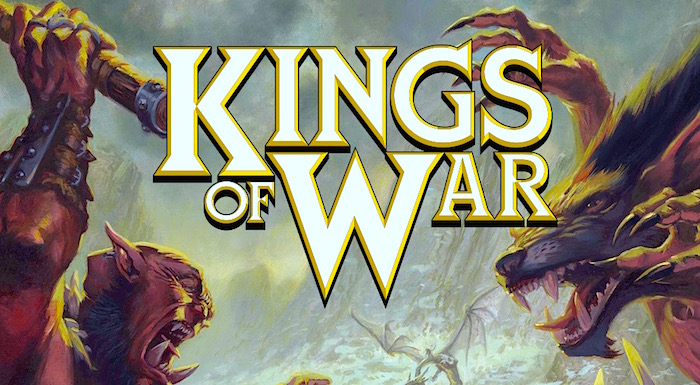 Mantic's Ronnie Renton shares the future of Kings of War for the next few years!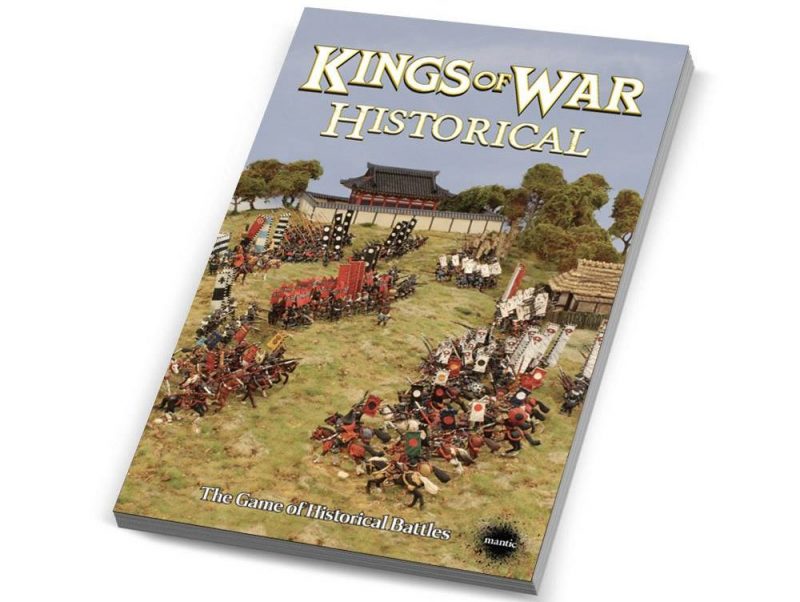 Onwards to war – victory awaits the brave…
Recently we announced Kings of War Historical – and the response has been amazing. While it has somewhat of a "Hollywood" approach to historical accuracy, we think you'll get some terrific games played using the rules. I expect to see battle reports of both recreations of epic battles of old – and some of those scraps we have always asked over beer like "who'd win in a battle between the Romans and an army of the undead"? The book is primarily a way to fight historical clashes, but we felt it would be missing something without a little 'mythical' fun in there.
Stepping back, it is fantastic to see Kings of War continuing to grow around the world; it seems to have taken deep hold in the USA and Australian tournament scenes for mass battle fantasy gaming, and continues to grow rapidly in the UK and Europe too. There are more new people trying it out and then joining the ranks of KoW than ever before, and new releases – both new armies and gap filling in the range – are happening all the time.
However, every now and then we need something epic that galvanises us all into action – a reason to start that new army, finish off the units we have had on our painting table for months or pick up those regiments that will finally help us turn the tide in battle! That spur into action might be a tournament, a global campaign or just a new release for the army we have.
Over the past few weeks I have been on Facebook, looking at forums and talking to players at shows about what Kings of War gamers want (and don't want) to see in the years ahead. What I'm hearing above all else is that there is a demand for more of…well… more of everything really! But pressing a little deeper there were a few stand out messages: at the top of the print list are organised global campaigns, rules for sieges, skirmish rules, lots more fluff and perhaps some multiplayer battle options.
Miniatures-wise there was demand to fill out the gaps in existing armies, get some new armies underway (but again just a few cool ones!) and a few new units – perhaps tied in with a "General's Compendium" type book.
So, that's what we are going to do!
Next month we have some great unit fillers (the Naiad Wyrmriders are seriously tempting me to a nature army… and judging by the reaction on Facebook, it looks like a lot of you agree) and then in 2017 we'll be releasing a full Trident Realms army!
We will also get a Tournament pack out – working with all the major tournament organisers from around the world to make sure it's perfect. It'll have a few 'special' rules for the year (entirely optional) plus the latest FAQs and some words of wisdom from the KoW Rules Committee.
However, the most exciting news is that from January you're going to have to start building your armies because in summer we will be running a massive global campaign, with some help from our friends over at Beasts of War. The campaign will coincide with the relaunch of the Basilean army (with all new plastic Men at Arms… you kept asking, so we've made sure we listened) as they tackle a huge invasion from the Abyss. We will keep track of the results and the games you play will shape the world of Mantica. Not cataclysmic effects though – I mean, we won't end the world or anything 🙂 – but enough that the KoW source book that comes out at the end of 2017 will reflect the results of the campaign and the map will be updated depending on the outcome.
But the best thing is that all of this will be done direct to retail. Being honest, if we want to release three big plastic armies simultaneously we will still have to look for some upfront support, but that's not the case with this plan. Everything I have mentioned above (just like Historical and Uncharted Empires) will be available first through our fantastic retail partners, and from us at shows and online. That has been made possible by the fantastic support and growing community behind KoW.
Which makes the true heroes of this battle – you!
Thanks!
Ronnie
~How's Kings of War doing in your neck of the woods?