Check out what you have to look forward to next month!
This new release from Shinobi 7 brings the bizarre space-faring antics of the hit anime series seen on ADULT SWIM™ TOONAMI™ to the game table.
Featuring 200 cards featuring artwork from the Space Dandy anime series—including favorite crew members, aliens, and special effects—players will attempt to fill the recently reset database of the Alien Registration Center. Employing careful strategy and dandy wit, players will attack others, replenish crew, and nab aliens before they must destroy the Gogol Empire that threatens their quest for cold, hard Woolong! Of course, no one can out-dandy Space Dandy except Space Dandy!

Raid & Trade from Mage Company is a strategic board game of survival for 3 to 5 players. Play as a survivor of the third world war seeking to gain refuge within the Golden City, the last bastion of civilization. To prove yourself worthy of entrance you must complete one of the regents' bizarre quests.
Work cooperatively with fellow players through trading, scavenging materials, and crafting useful goods, or simply take what you need with force. How will you earn your way into the Golden City?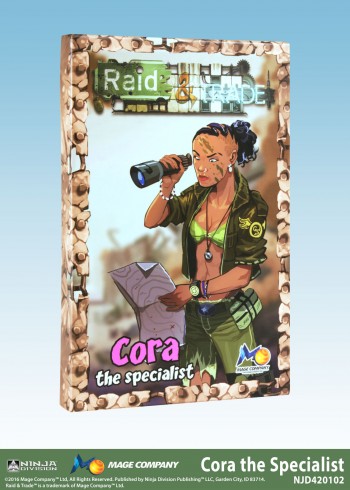 Cora the Specialist is a unique expansion and the sixth character for Raid & Trade. Specializing in explosives, Cora introduces detonation as a new ability to the game. She's certain to blast her way past the competition!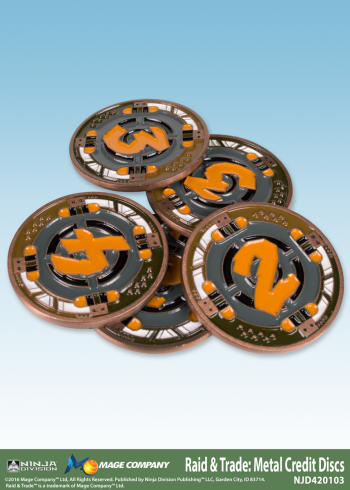 Keeping track of your prestige is now easier with the Metal Credit Discs for Raid & Trade. This pack of five metal coins of three different values (2, 3, and 4) substitutes the base credit disc tokens, making the game more tactical and visually stunning.

The Moonlight Tournament expands with two new ronin for Ninja All-Stars. Whether feathered or furry, these ronin are fierce!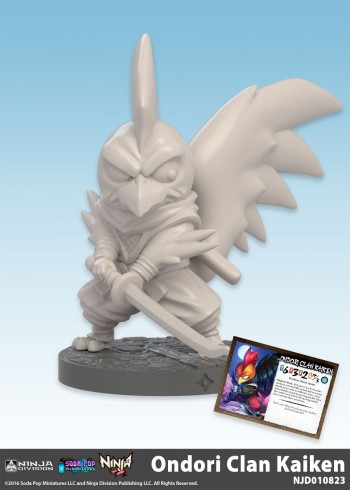 Ondori Clan Kaiken is a peerless avian warrior who will scratch and peck his way to victory with unusual fighting moves.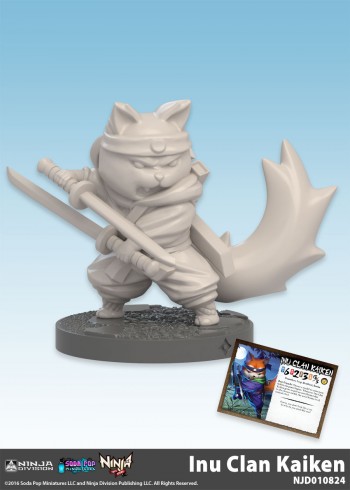 Inu Clan Kaiken is a loyal and powerful canine warrior that exerts his energy to stun his opponents.
Lots of fun stuff coming up – what are you planning on picking up?