Tabletop Crowdfunding Round-Up: September 5th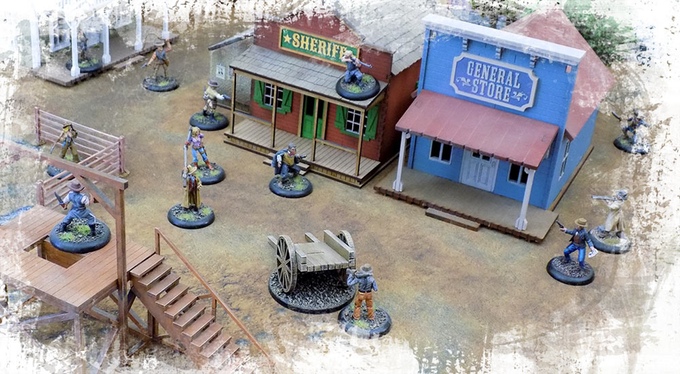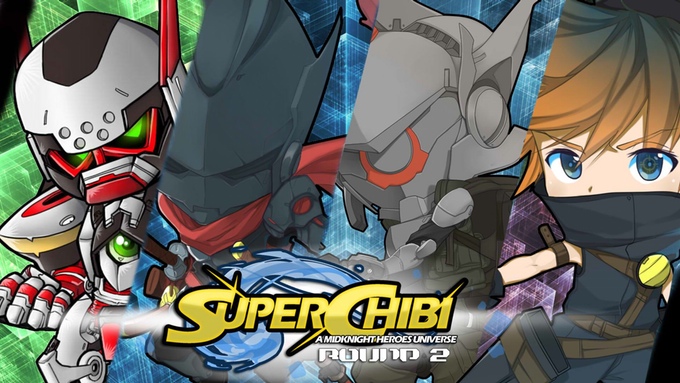 Cannibal horrors, demon cowboys, and cute chibi robots- Come check out this week's tabletop Kickstarter highlights!
I'm back with another batch of cool tabletop Kickstarters. A few of these will be ending in the next couple days, so check them out while you still have a chance!
MidKnight Heroes is back on Kickstarter with another batch of chibi characters for their expanding miniatures line. The goal is to eventually make games in the Super Chibi universe, but for now MidKnight Heroes is focusing on creating miniatures for gamers and hobbyists. This Kickstarter includes 4 new characters, plus a few additional miniatures that will be unlocked as stretch goals. You can get all 4 minis, plus any unlocked stretch goals, for $30. If you missed out on their previous Super Chibi Kickstarter then you may want to check out the $60 pledge.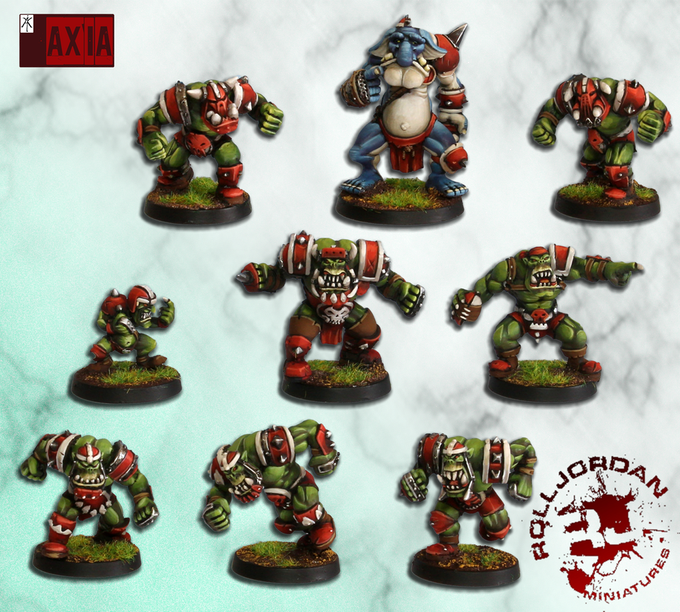 There have been a lot of fantasy football teams on Kickstarter and Indiegogo lately, and Roll Jordan Miniatures is responsible for the latest orc team looking for your crowdfunding dollars. You can get the entire team of 16 miniatures in metal for €85/$96, while a resin version of the same pledge will set you back €70/$79.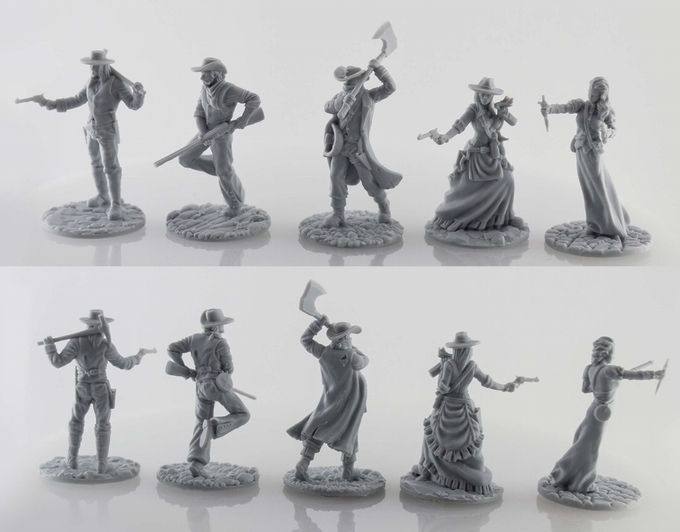 Blackwater Gulch is a Western skirmish game that has been around for a few years now. It started life as a fairly standard Wild West game, where outlaw gangs clashed with the posses of hardened lawmen trying to apprehend them. That's steadily changed as Gangfight Games introduced more and more fantasy and horror elements, and now the Second Edition seeks to continue this trend with even more skinwalkers, undead monsters, and demonic entities. If you already play Blackwater Gulch then you can get the new rulebook for $45, while the $95 pledge also includes all three of the new gangs.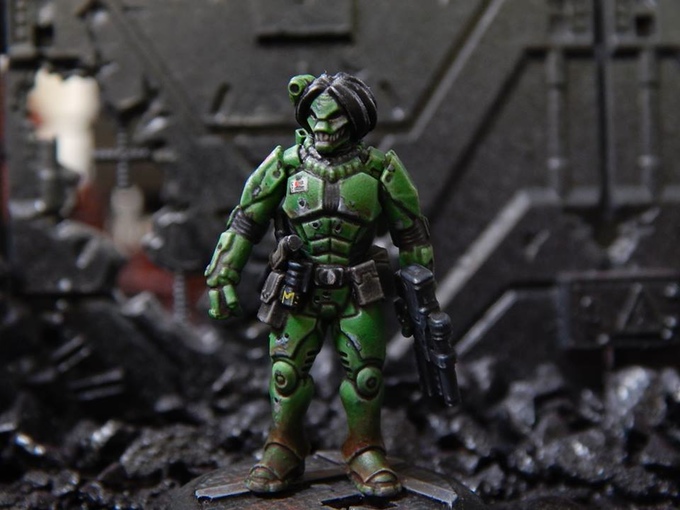 SLA Industries has been around since the early '90s as a sci-fi horror RPG by Nightfall Games. The setting has seen a revival in recent years as the original publishers have reacquired the IP and partnered with Daruma Productions to create a line of miniatures. Now Daruma Productions seeks to fund a new way for fans to experience the setting with the SLA Industries: Cannibal Sector 1 skirmish game. There are a few miniatures available in this Kickstarter, but the main purpose is to fund the rulebook itself. You can get the rulebook and a faction deck of your choice for £30/$39, with a few higher pledges available if you want some additional SLA Industries merchandise.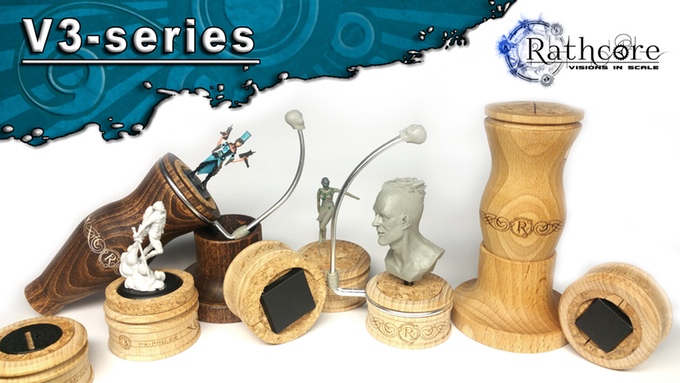 With all these new miniatures to paint you may also want some new painting accessories. Rathcore is on Kickstarter with their latest holder system for painters and sculptors looking to improve their craft. These holders promise to take your painting to the next level by reducing hand tremble and eliminating the need to touch the miniature while painting. The most basic version of the V3 Holder will cost you €16/$18, with higher pledges available that include adaptors and customized colors and finishes.
Subscribe to our newsletter!
Get Tabletop, RPG & Pop Culture news delivered directly to your inbox.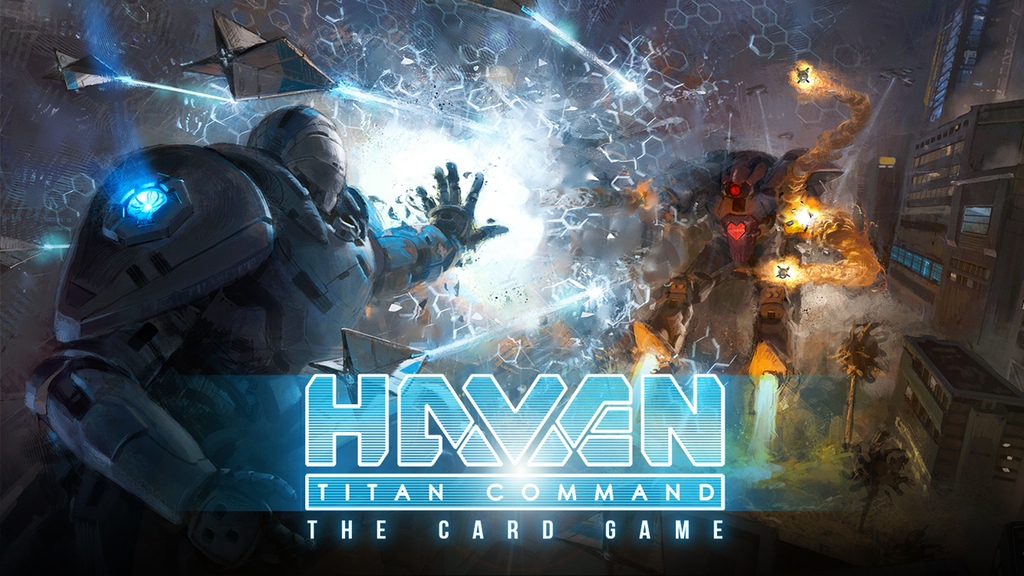 Haven: Titan Command is a strategic card game where up to 4 players duke it out with customizable mechs. The core set includes 4 factions with their own unique Titan, as well as a selection of neutral cards for extra customization. Before battle, players will have a chance to choose their Titan and build their decks, which represent the various weapon systems and actions their Titan can use in battle. You can grab the core set for £29/$38.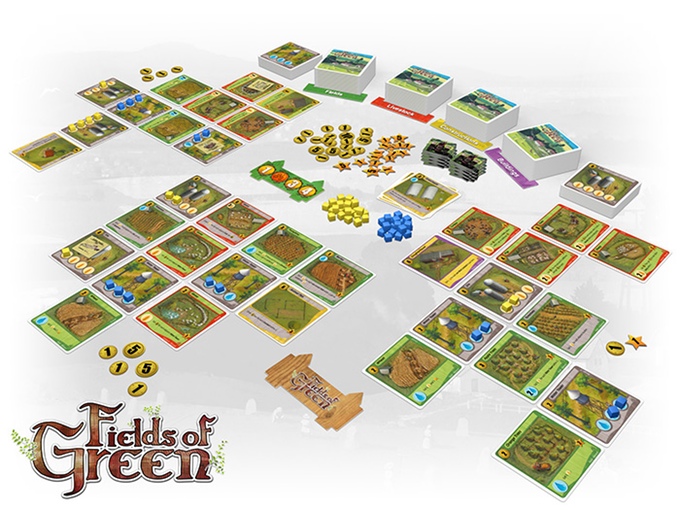 Finally we come to Fields of Green, the latest board game by Artipia Games. Inspired by their previous game Among the Stars, Fields of Green is a drafting/economic strategy game where up to 4 players take the role of farmers in the middle of the 20th century. Set across four rounds, players try to expand their farm by adding new fields, livestock, and facilities. At the end of the round players will need to feed, water, and pay maintenance costs on their farm, while hopefully making a hefty profit. You can buy Fields of Green for $50, which includes shipping to North America and the EU.
Which of these campaigns caught your attention?