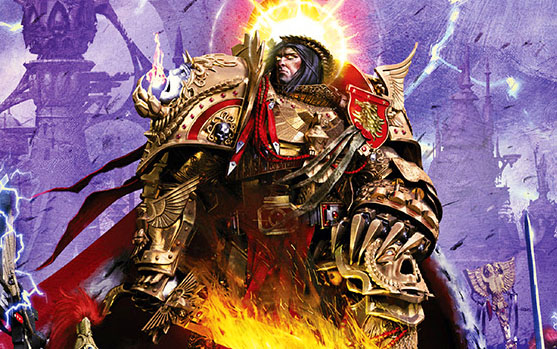 The Emperor gets his own Horus Heresy novel, releasing early at Black Library Live – Don't Miss It!


Newly announced: Aaron Dembski-Bowden and 'The Master of Mankind'!
Black Library Live! returns with a packed schedule of seminars, signings, readings and Q&As – plus of course, the chance to meet your favourite authors and pick up new and pre-release books and CDs. It's an unmissable event for all Black Library fans.
WHERE IS IT?
Warhammer World, Nottingham. If you're not sure how to find us, you'll find all the information you need here.
WHEN IS IT?
Saturday 19th November 2016. Doors open at 9am with the event kicking off at 10, and it ends at 5pm.
WHAT DO I GET?
Your ticket gets you entry into the event itself (of course) with access to the seminars, signings and everything else on the day, plus an exclusive event programme and complete access to Warhammer World's expansive Exhibitions, including massive dioramas, displays of Citadel Miniatures from across the years, and much more.
WHAT'S HAPPENING?
Author signings – get your favourite books dedicated by the writers
Seminars – discover the secrets behind Black Library series
Author Q&As – get your burning questions answered
Reading – hear authors read from their latest works
Plus more to be announced later!
CONFIRMED GUESTS
Mark Clapham
Aaron Dembski-Bowden
L J Goulding
Guy Haley
Nick Kyme
Josh Reynolds
Gav Thorpe
Chris Wraight
Watch out for more guest announcements in the coming weeks
NEW PRODUCTS
'The Master of Mankind', Book 41 of the Horus Heresy, by Aaron Dembski-Bowden
'Nagash: The Undying King' by Josh Reynolds, a new Warhammer Age of Sigmar novel exclusively available from events and Warhammer World's Black Library store
'Tyrant of the Hollow Worlds', a Space Marine Battles novel by Mark Clapham
'Fabius Bile: Primogenitor' by Josh Reynolds, in both standard and deluxe Limited Edition formats
The Master of Mankind
The big reveal will be early copies of Aaron Dembski-Bowden's latest Horus Heresy novel: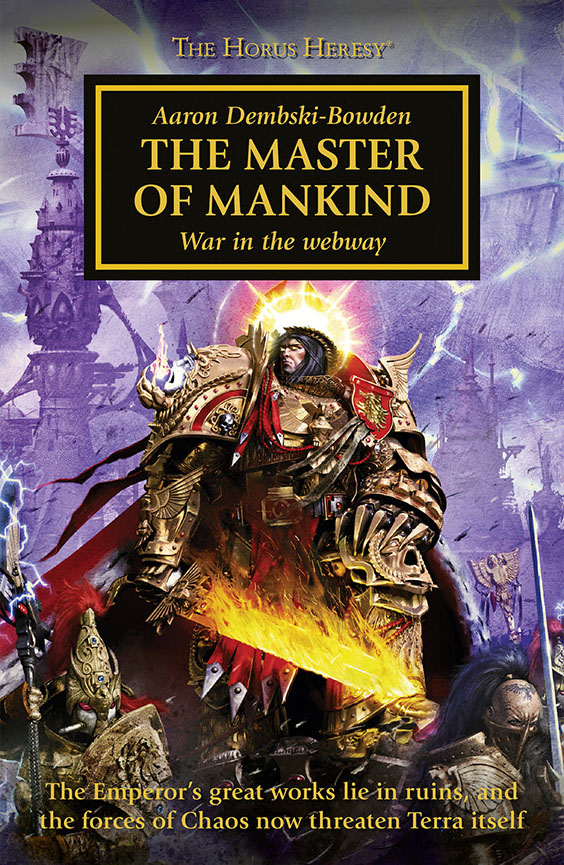 This one has been been teased for the past 2 years and it's finally done.  I have to say this book promises to reveal a lot of the big mysteries left in the Heresy such as the true nature of the Emperor's secret projects, the Golden Throne itself, the great psy-engines and the unseen bravery of the Custodes and Sisters of Silence who fought deep beneath the Imperial Palace.  After getting an amazing short story dealing directly with the Emperor in The Last Church, I can't wait for what a full length novel will unveil about the Master of Mankind.
~Did you notice the distinctly ELDAR background on the cover?