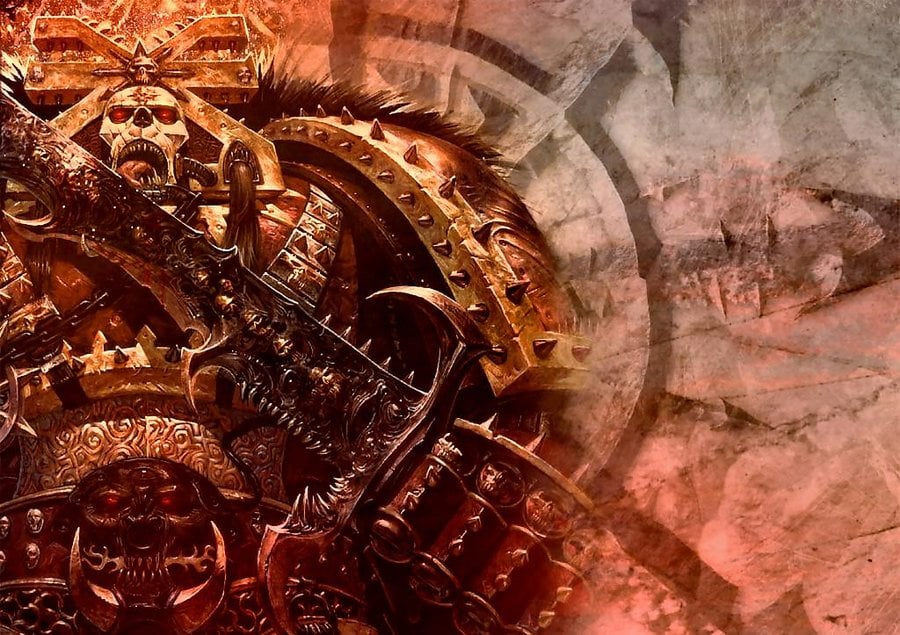 Howdy Heretics! It's time to see if the latest Chaos Marine formation has what it takes! Today we talk Maelstrom Of Gore.
Dean from Blog for The Blood God here with a new weekly review / Tactical article series for the formations found in the new Traitors Hate Chaos Space Marine Suppliment!
If you have any ideas / tactics you wish to contribute / discuss head over to my Facebook Page and shoot me a message! Without further adue lets get into the first installment!
MAELSTROM OF GORE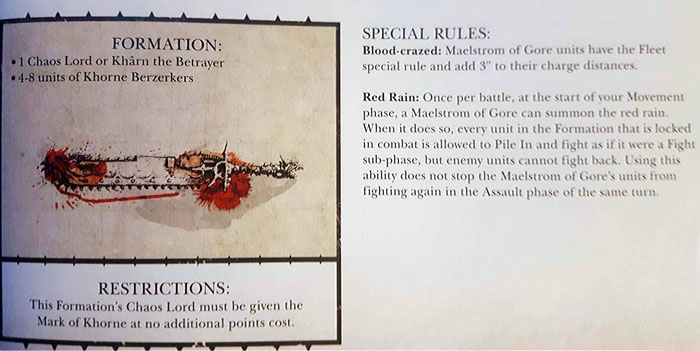 Units
1 Chaos lord or Kharn the Betrayer
4-8 units of Khorne Berzerkers
Rules
Blood Crazed: Fleet + 3″ to all charge rolls
Red Rain: one use only, used in movement phase and all units already locked in combat can make a round of attacks immediately.

Loadouts
First lets discuss the units, what to take and how to equip them. So your first choice is Kharn or a Chaos Lord, in my opinion if you can afford him take Kharn, he is an absolute beast in combat which is hard for a Chaos Lord to match. If you spend lots of points on a Chaos Lord he will end up more expensive and likely worse than Kharn. Save the Chaos Lord as your budget option and only use him if you cannot afford Kharn.
Then you must decide how many Berzerker units you want and how many models per unit. Personally I would not take more than 4 units. Berzerkers have a limited battlefield role due to their low AP weapons, limited anti tank options and lack of shooting. I would give each Skull Champion a powerfist OR melta bombs in case you get stuck in combat with a walker. Keep units small enough to fit in a transport and if you can, give them a Land Raider or two to prevent them from going splat turn 1 from a Battle Cannon.
Another funky trick you can do is give them Dedicated Transport Rhinos with Dirge Casters, use the Land Raiders to transport your Berzerkers and the Rhinos move flat out to screen the Land Raiders and deny overwatch
Thoughts
So is this formation good? Hell Yes! Is it over powered or game changing? Not at all. Giving Berzerkers fleet and +3 to charge makes them significantly more likely to make it to combat, here is a breakdown of the units approximate chances of making a charge at any given distance:
Factoring in 2D6 with Fleet and the +3 charge
5″: 100%
6″: 99.3%
7″: 97.9%
8″: 95.8%
9″: 90.2%
10″: 81.2%
11″: 68.7%
12″: 54.1%
13″: 37.4%
14″: 18.6%
15″: 6.1%
Combine this with 6″ Land Raider movement and 6″disembark you have a decent chance of getting a first turn charge if your opponent deploys on the front line. Here is a little trick to ensure they do…
Objective placement is a HUGE part of making this formation work, place the markers 3″ out of the deployment zone, this way if your opponent wishes to hold it turn 1 he MUST deploy right on the line. Giving you that highly important turn 1 charge!
Now! That covers the Blood Crazed rule, now lets discuss the brutality that the Red Rain brings! Basically at the start of your movement phase you can declare the Red Rain is here, you then immediately make a round of close combat attacks with all units that are currently engaged in combat! This can work both FOR and AGAINST you so be very careful when using this.
As most combat players know you want to try to kill your opponent in THIER assault phase, this frees you up to move and launch another charge in your turn. Using this ability could result in you killing your opponent in your turn and then being left out in the open to be shot at. This is also why I recommend smaller units.
The other thing to consider is that if you use this ability to destroy a unit in your movement phase you are free to move and then declare a charge in your next assault phase, so 1 unit of Berzerkers could potentially destroy 2 enemy units in combat in one turn! It has a pretty large threat area too as you get D6 consolidation off the first unit you destroy then 6″ move, then 2D6+3 charge into the next unit giving you a possible 27″ bubble of bloodsoaked fury!
Strangely enough there is a lot of finesse to this formation, knowing when to "do a raindance" will require lots of practice and planning. But this can be absolutely brutal.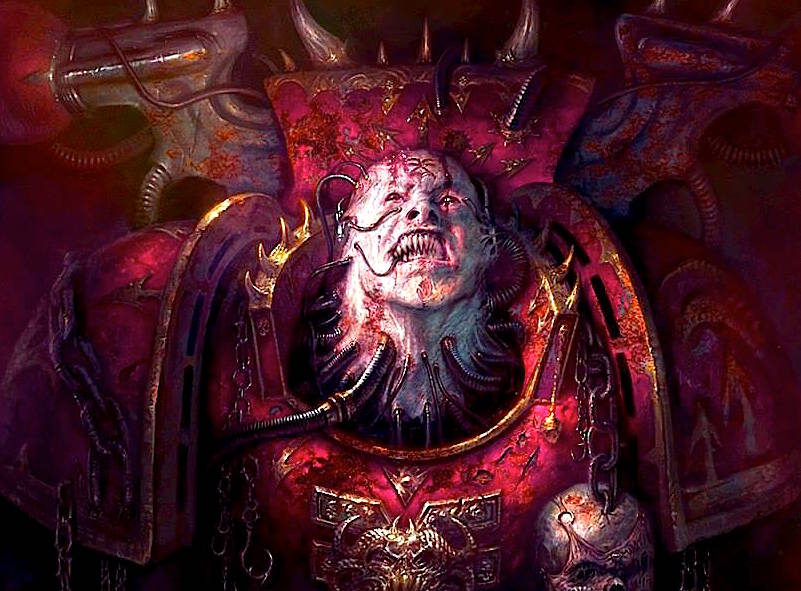 Weaknesses
This formation, as with all formations has some glaring weaknesses. Very little Ap2 (which is why I reccomend Kharn and Powerfists on Champions). It is also very costly, especially if you pair it with another detachment to gain access to Land Raiders. It has zero anti air capacity and a single dreadnought will walk through it laughing. I would suggest combining this with any number of other formations, the Fist Of Chaos is your best way to access Land Raiders for your Berzerkers, an allied Gorepack is a good way to get some more MSU fast combat units and cheap access to Melta Guns on the bikes. Alternatively you could take a Combined Arms Detachment from Chaos Space Marines to get up to 3 Land Raiders as well as access to Terminators, Heldrakes and the like
And as always the Cyclopia Cabal would pair well and possibly give the Berzerkers some psychic boosts, just keep the Sorcerers unmakred and prepare for people to have a sook about the fluff.
Conclusion
So what are your thoughts on this formation? Have I missed any fantastic uses? How would you equip them an what tactics would you use? Chuck some comments below or join the conversation on Facebook.
~Lets show the false emperors lackies what the power of chaos can do!
-Dean Sinnbeck