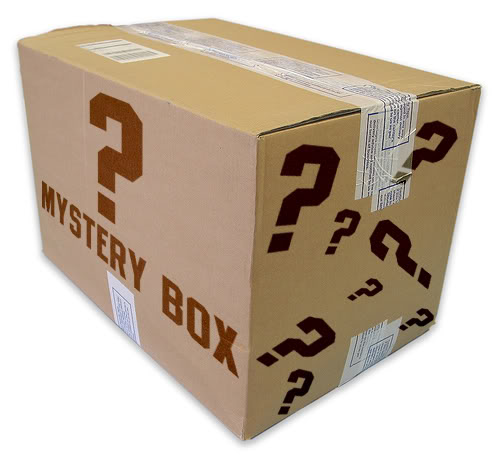 We all have dreams of what giant plastic kit GW could give us over the holiday. Here's our favorites:
Ok, some ground rules. We have no idea if GW is kicking out a giant plastic kit, but if they do, we've been talking about what makes the most sense and what would really excite the customerbase. Let's get started.

Ahh, the ole chesnut. Everyone and thier brother has been dreaming of a plastic Thunderhawk for decades.  Almost a myth like Nessie at this point, a plastic Thunderhawk would be a MASSIVE kit. However, it would have the advantage of being usable by probably the highest percantage of current Warhammer 40,000 players – everyone who owns Space Marines of any stripe from loyal to chaos.

ALL HAIL THE OMNISSIAH! Strangely a smaller and easier to do kit than the Thunderhawk by simple volume.  A plastic Warhound would please all those Imperium and Chaos players (they have them too).  It's probably an easier beast to take down during a game than the Thunderhawk.  The biggest question would be which pattern to make. But I'm an old-school EPIC player so it has to be the curved carapace Mars pattern – of course. While not an enormous kit like a Thunderhawk, a Warhound has a lot of very large curved pieces.

Moving over to the Astra Militarum gets a bit tricky.  Leviathans in theory could also be used by both loyal and traitor forces – you know how Guard regiments love to rebel.  With every Baneblade variant already out there, the next step up in size is the Leviathan command vehicle.  It's an interesting platform with a ton of cool modeling options (it has a multiple decks up top!).  While larger in volume than a Thunderhawk, it's simple slab sides shouldn't make it a daunting design challenge.  It's effectively a rolling breadbox bristling with guns – just like the Astra Militarum like it!

Now it gets interesting.  Moving back to the Ruinous Powers we can take a look at the mysterious Silver Towers of Tzeentch. We've already gotten the Lord of Skulls, so why not go back and give Tzeentch some love. This would give us a plastic kit usable in both 40K and Age of Sigmar. Cool eh?  Silver Towers aren't exactly giant, but they are magic and float, so GW could resize one to whatever size they see fit.  It's basically a slow floating fire platform for Tzeentch sorcerors.  It also has special abilities to throw up wards and force fields between each other – so there are strong reasons to buy more than one.  You know how GW loves reasons for you to buy multiples of kits…

Closing out our list is another giant flyer – the workhorse of the Imperium's air forces – the Marauder Bomber. It's not glamorous, but is best seen as a budget version of the Thunderhawk from a modeling point of view.  A smaller simpler kit than the Thunderhawk, the Marauder would add a lot of firepower raining down on the tabletop, and give every faction's fancy fighters something to chew on.
What about the Xenos?
Come on – get serious… 🙂
~Which one would you want most if GW decides to go BIG?