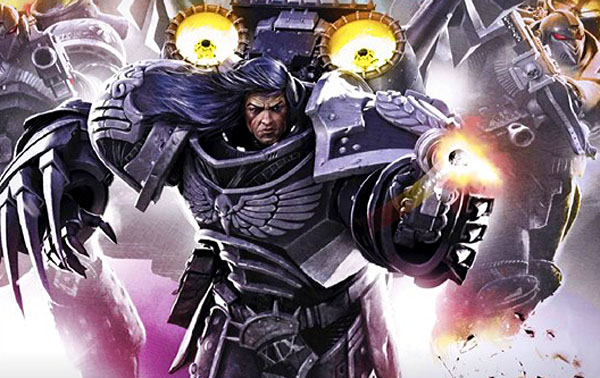 The Master of Ravens takes his revenge… as the Horus Heresy series continues.
The full story of Corax's part in the Heresy, together in one volume. And there's a brand new story, 'Weregeld', revealing for the first time the fate of those poor mutant Raven Guard, the benighted Raptors… Book 40 of the Horus Heresy series is here!

 eBook: $15.99
hardback: $30.00
mp3: $49.99
DESCRIPTION
After Isstvan, after Deliverance, the Raven Guard still endure. Their primarch Corvus Corax has rallied countless warriors to his banner, striking back at the forces of the Warmaster on every front – from the degenerate hereteks of the Mechanicum to the cruel legionaries of the Sons of Horus, none shall escape his wrath. But although Corax has managed to stall the physical corruption of his own Space Marines, what of their spirit? And what sinister end must await those who dwell forever in the darkness?
This anthology contains all of Gav Thorpe's tales of the Raven Guard in the Horus Heresy – the novellas Soulforge and Ravenlord, and short stories 'The Shadowmasters', 'The Value of Fear' and 'Raptor'. Also included is the brand new novella Weregeld, taking Corax's legend to its grim conclusion.
Written by Gav Thorpe 
Audiobook running time 12 hours and 49 minutes. Narrated by Gareth Armstrong and John Banks
ABOUT THIS EDITION
The collector's edition hardback includes a full-art hardcover, a glossy dustjacket in the Horus Heresy series style, internal illustrations and an exclusive author afterword.
Free audio extract:
~Payback is going to be a bitch!