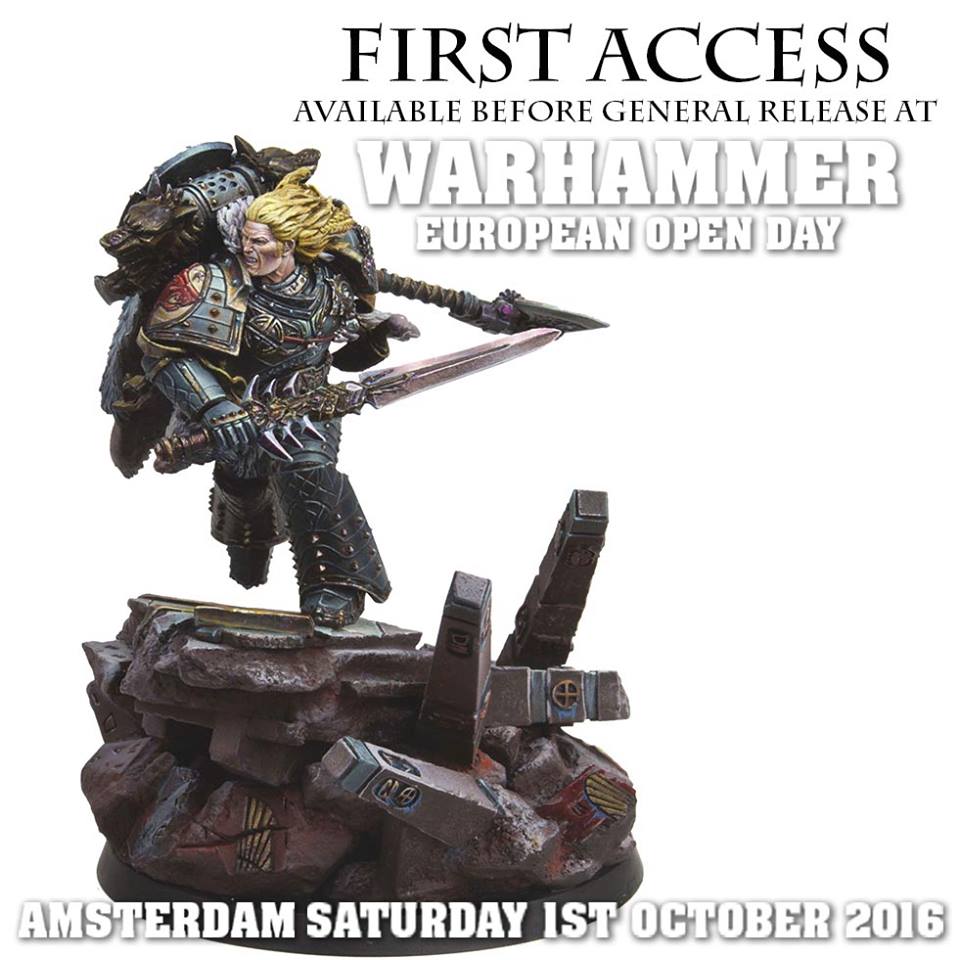 Leman Russ makes his debut at Warhammer European Open Day – Come see the latest!
Games Workshop has been teasing the latest Primarch for months. Well the time has come and Leman Russ is finally making his debut at Warhammer European Open Day in Amsterdam!
via Forge World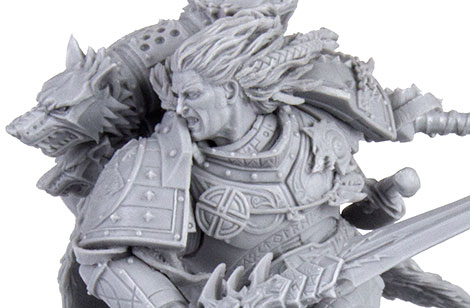 via Battle Bunnies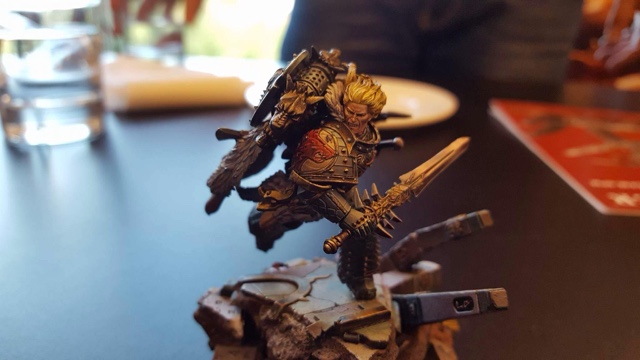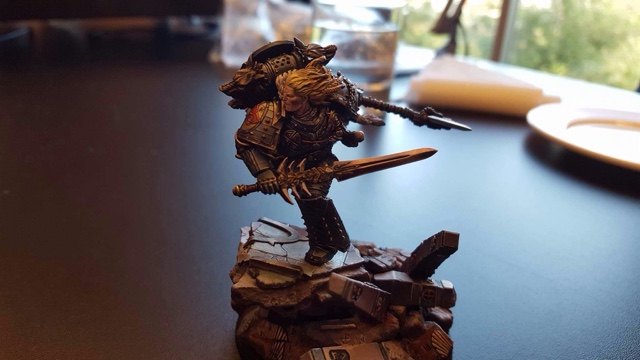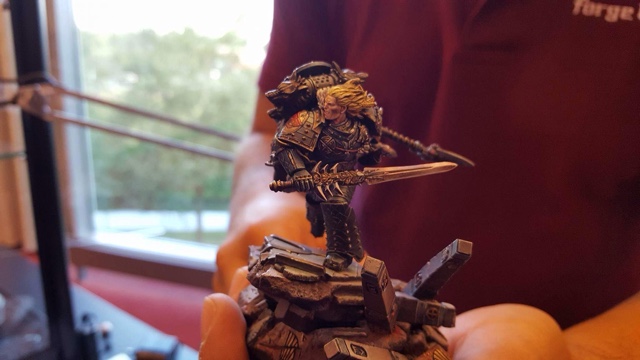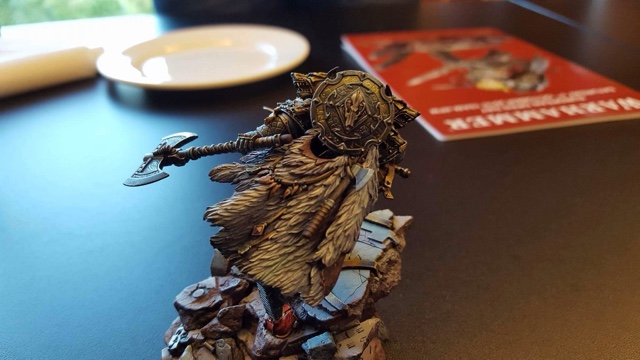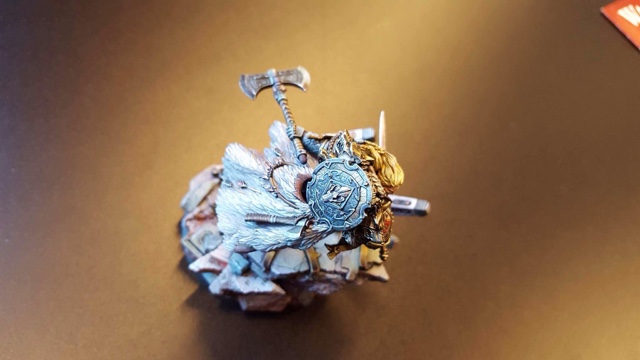 That's not all either, we also have confirmation that Leman Russ is ALSO getting his own Primarch Novel from the Black Library as well.
via Spikey Bits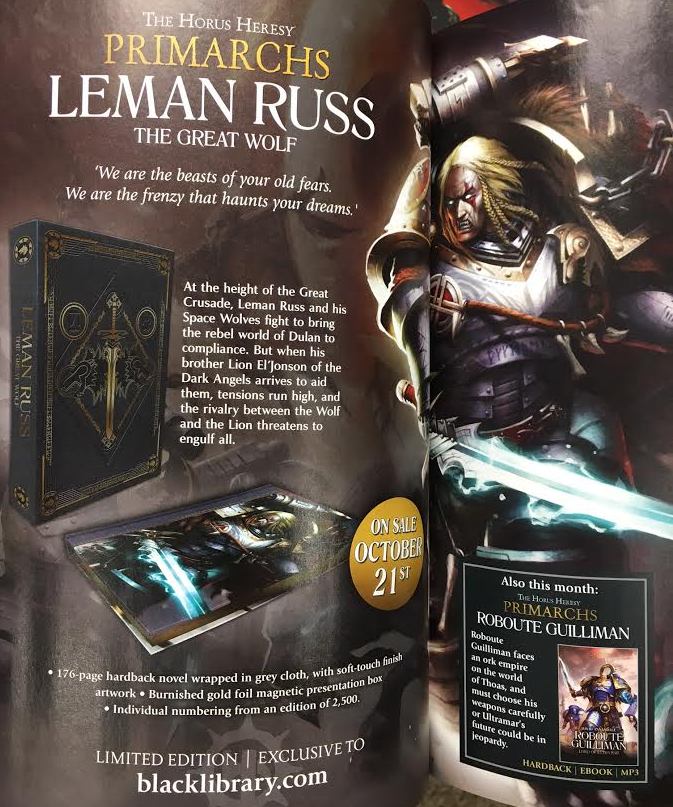 From the teaser text it reads like this will be the at least part of the story that will explain the Rivalry between the Space Wolves and Dark Angels. I'm willing to bet they are going to fill out that entire story with a ton more detail. Considering the "Lion and the Wolf" was roughly a page of backstory in the Angels of Death Codex 2nd Edition, the author would have to create a lot more to fill out 176 pages…unless they really want to get into the epic fist fight the two Primarchs get into.
Anyhow, Russ looks pretty awesome. I think they nailed the Sci-Fi Viking look and I appreciate the multiple weapons and shield he's bringing to combat. And speaking of his shield, it looks REALLY good! Because it's painted it's hard to tell if the detail is something that is on the model or if the artist that painted it got to do a bunch of free-hand. I'm hoping that the model really has all that detail – I think this is probably one of the better Primarch Sculpts and definitely one of the better paint jobs.
What do you think about the debut of Leman Russ?