Star Wars: Fennec Shand Breakdown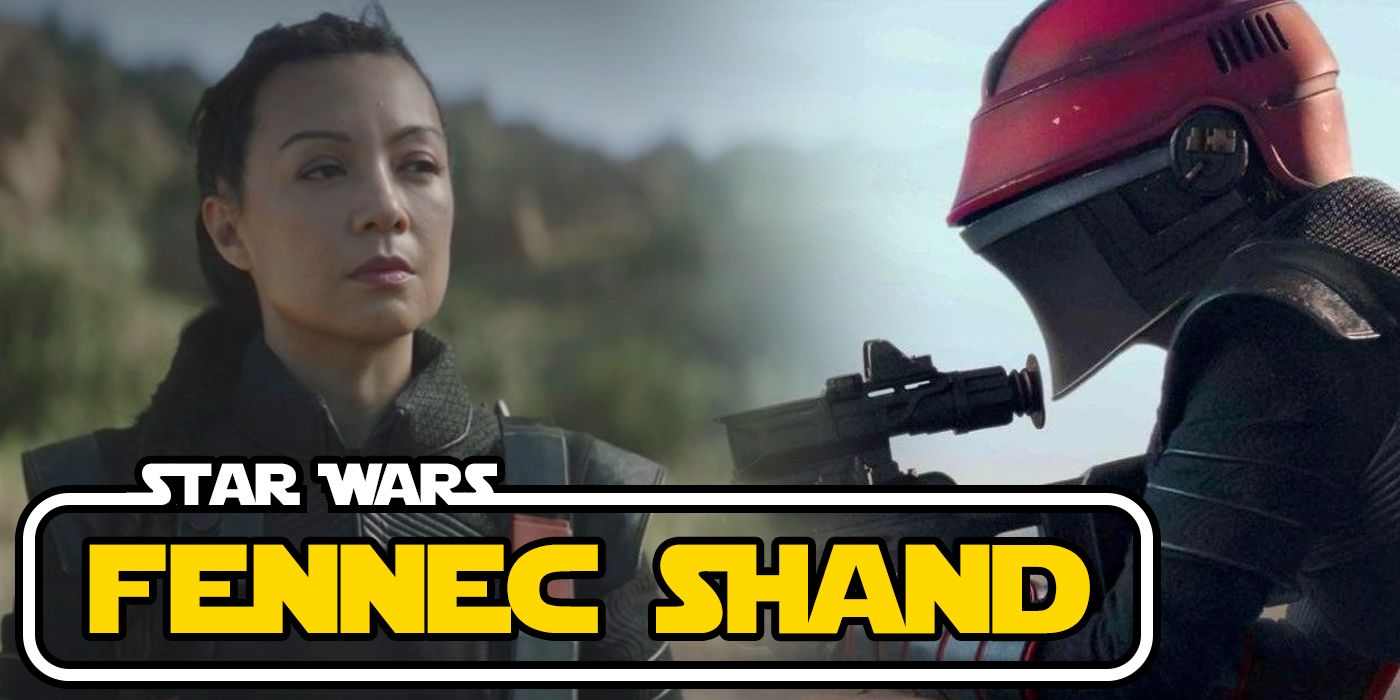 We're jumping back into Boba Fett's crew and brushing up on his most recent partner in crime, Fennec Shand.
The Book Of Boba Fett premiers today and this spinoff of The Mandalorian has had fans excited since it was announced last year. Let's jump back into Boba's crew and brush up on his most recent partner in crime: Fennec Shand.
The Origins of Fennec Shand
Fennec was a human assassin and bounty hunter who began her career during the rise of the Galactic Empire. Not much is known about her early life. The first job we see her take is finding Omega for the Kaminoan scientist, Nala Se during the first season of The Bad Batch.
During this mission, Fennec showed herself as a complex and compassionate character. After finding Omega she offered to help find her companions and stole some fruit for her to snack on. When asked about it, Fennec replied that sometimes it was okay to break the rules.
Unfortunately, this would turn out to be an attempt to gain a mark's trust. It resulted in a lengthy chase. Omega and Clone Force 99 eventually outmaneuvered Fennec to escape.
Fennec committed to continuing the hunt for Omega. The next time they crossed paths, Fennec spent most of her energy stopping Cad Bane from claiming Omega's bounty. This time she facilitated the Bad Batch's escape by taking Cad Bane on in combat. She eventually sabotaged his ship.
When she informed Nala Se that Omega had, once again, escaped, she was told that she had completed the mission and was promptly paid for a job well done.
Fennec the Mercenary
After this, Fennec made a name for herself as an elite mercenary for the galactic underworld's top crime syndicates. Her employers included the Hutt Clan, which helped her attract Imperial attention. Fennec found herself ironically wanted by the Imperial Security Bureau with a ten thousand credit bounty.
This bounty resulted in her being hunted by The Mandalorian's Din Djarin. She was eventually left in the Tatooine desert, assumed dead. Luckily for Fennec, another person to be wrongly assumed dead on Tatooine found her. He replaced a large amount of her wounded abdomen with cybernetics.
Alive, grateful, and owing Boba Fett, Fennec agreed to help him on his personal quest to get back his father's Mandalorian armor. Eventually, the two would join forces with Din against the remnants of the Empire and Moff Gideon. The rest you're probably caught up on from The Mandalorian's second season.
What's Next for Fennec Shand?
Last we saw Fennec, she and Boba Fett were disposing of Bib Fortuna in the late Jabba the Hutt's palace. The pair has an eye on taking over the entire criminal underground of Tatooine.
Make sure you watch the first episode to see what they're up to. Be sure to check back here for our weekly recaps and easter eggs.
What's your favorite Fennec Shand moment? Do you hope to see more of her backstory, or do you like her being a mysterious character? What do you think she and Boba will be up to in Book of Boba Fett? Let us know in the comments!
Subscribe to our newsletter!
Get Tabletop, RPG & Pop Culture news delivered directly to your inbox.
May The Force Be With You, Adventurers!