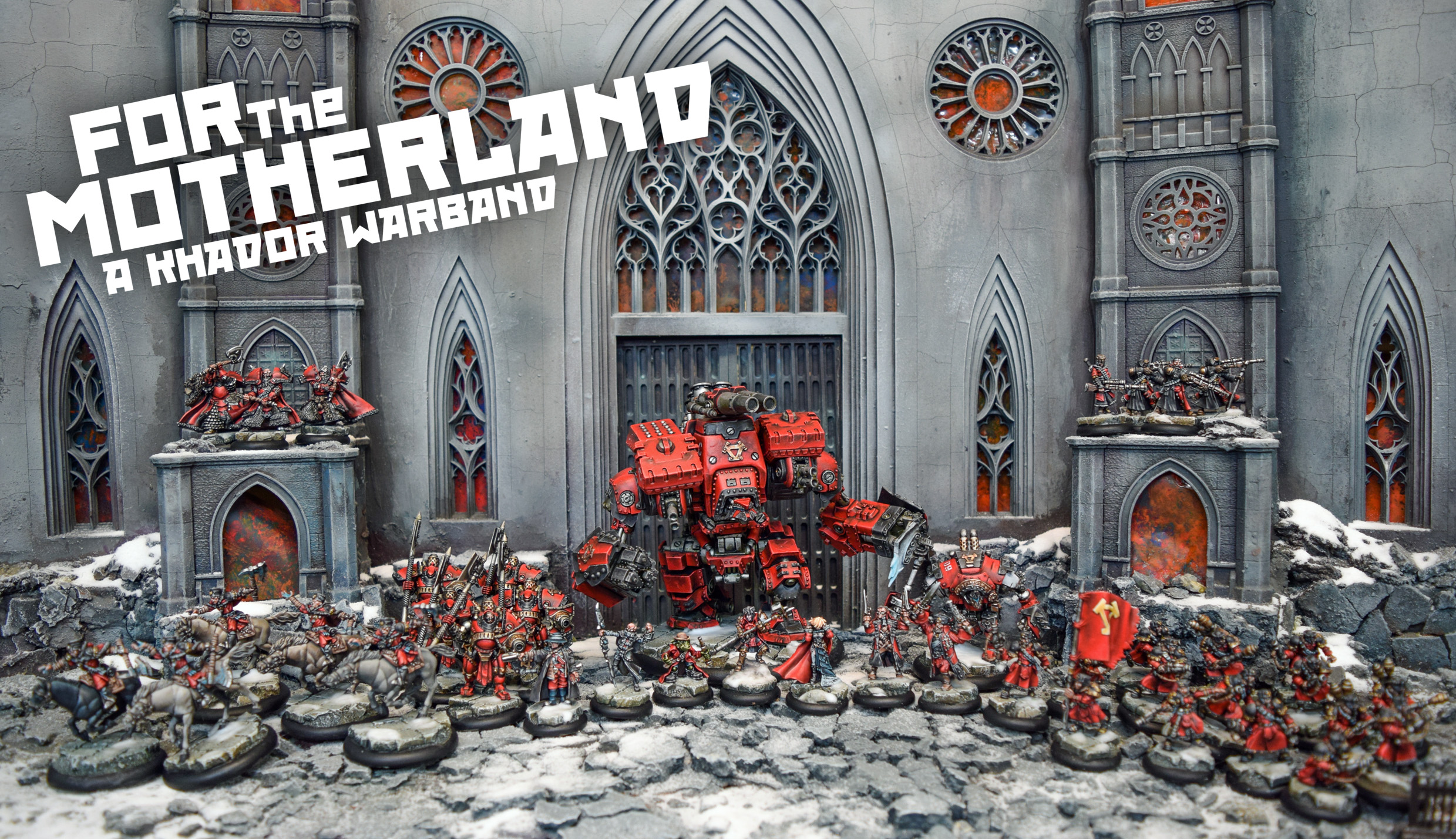 Today we have a Warmachine Khador army all painted up for your icy attention.
Hello BoLS readers! –  Brand new army commission I just finished for you.  This time a Warmachine Khador army.  After this summer of blue projects Khador was a nice change of pace with all the red, which I love to blend. A little bit of everything from big to small, The Colossus is an awesome model, and the Outriders are some of the best cavalry sculpts I have ever had in the paint cave.  The customer and I decided to blend the solos in with the army and that worked really nicely in the overall images, and gave my color placement cortex a good workout.
On to the next one!  Enjoy and see you then.
For more images and information on my services:
Thanks, and until next time!