Goatboy's 40k: Join the Goatstealer Cult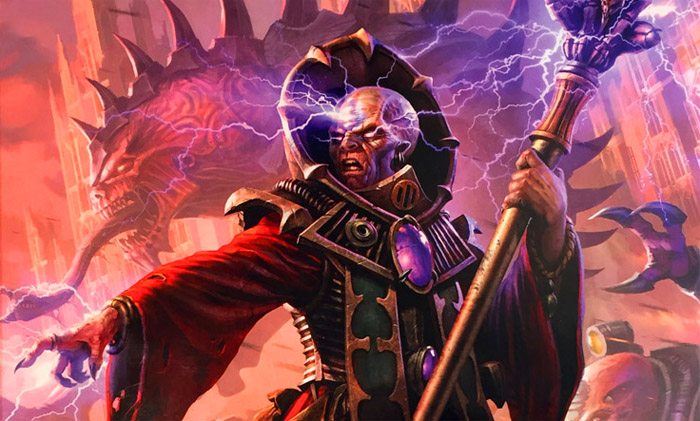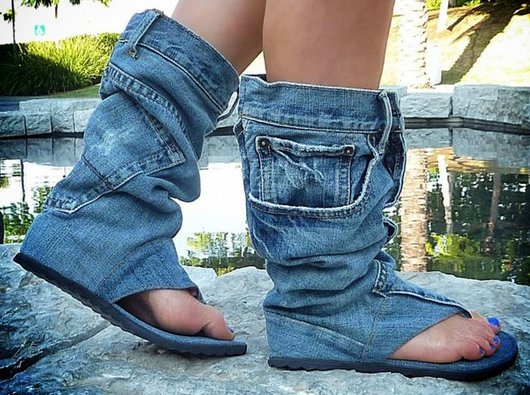 Goatboy here and with a new codex in our grubby little hooves its time I threw together some BIG Genestealer Cult list ideas.
Of course as is usual with some of my thoughts the lists will be full of copy, pastes, and maybe even some duplicate wargear set ups.  Anytime I look at a list I try to maximize a particular thought for that list.  Whether it is an all out assault list or some kind of specific shooting design its all about making that theme the forefront of the design.  So with that in mind – will start off with the initial idea that utilizes their Strikeforce/Gaggle of Formations.

Version one – The Horde – Cult Insurrection Detachment
Core – Brood Cycle
Acolyte Iconward
Acolyte Hybrid Unit X 10
Acolyte Hybrid Unit X 10
Acolyte Hybrid Unit X 10
Neophyte Hybrids X 10, Mining Lasers X 2
Neophyte Hybrids X 10, Mining Lasers X 2
Acolyte Metamorphs X 10
Purestrain Genestealers X 5
Command
Patriarch, Lvl 2
Magnus, Lvl 2
Auxiliary
Subterranean Uprising – aka The Nutso Formation
Primus
Acolyte Metamorphs X 20
Acolyte Hybrids X 20
Acolyte Hybrids X 20
Doting Throng
Magnus
Neophyte Hybrids X 10, Mining Lasers X 2
Neophyte Hybrids X 10, Mining Lasers X 2
Neophyte Hybrids X 10, Mining Lasers X 2
Neophyte Hybrids X 10, Mining Lasers X 2
Neophyte Hybrids X 10, Mining Lasers X 2
Tactics
This list is designed to cover the board in lots and lots of gribblies.  There are so many bodies that just can get to anywhere.  This is the type of list I suspect will bring all the servo skulls to the yard and have some games that feel like – you can't do anything.  I would think a ton of armies with massed flamers would be helpful but with this many bodies I just don't know.  The 3 big squads on the Uprising section are there because they have a great chance to get close, get into assault, and hopefully do some damage.  This is the type of army that makes me sad inside as I don't know if I want to paint so many bodies.  I am sure you don't need all those mining lasers – but you need something to cut open boxes and Knights.  Sure you can "rend" out a knight – but we all know math doesn't always work and bring the averages to the front.
The other big issue with the army is the actual thought on how you will actually find the time to complete all your games.  This many models, so many rolls to get set up, and then the random nature of your abilities will be a rough thing to complete in a timely manner. Plus – this army is not cheap.  So many bodies is just not a valid army to price out and let alone have a company paint for you.  Still – it is a thought list to look at and tremble if you see someone across the table with it.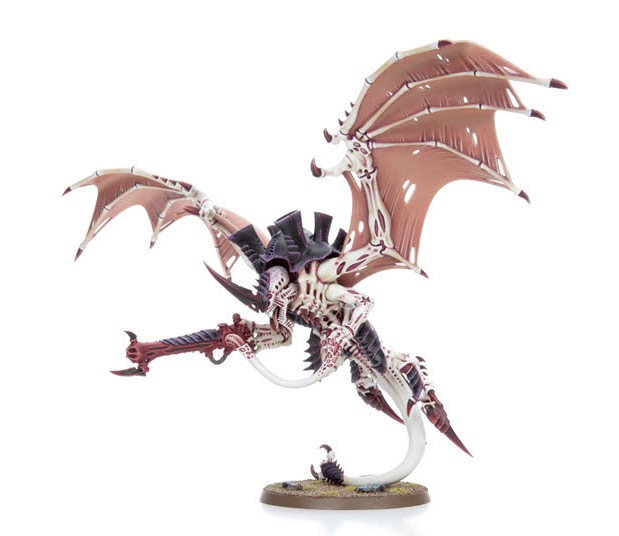 Come to my my Acolyle snacks… oops I mean friends, FRIENDS!
Version Two – Cult and Nid Friends
The next army is something I feel is a heck of a lot easier to build and I feel is most likely better to play in any event.  It should cover most of your bases and uses some Tyranids to help shore up some weaknesses.
Subscribe to our newsletter!
Get Tabletop, RPG & Pop Culture news delivered directly to your inbox.
Hive Fleet Detachment
Hive Tryant, Wings, TWL Devourers X 2, Electroshock Grubs, Flyer Ace
Hive Tryant, Wings, TWL Devourers X 2, Electroshock Grubs
Hive Tryant, Wings, TWL Devourers X 2, Electroshock Grubs
Muccoloid
Muccoloid
Muccoloid
Subterran Uprising Formation – 605
Primus
Acolyte Metamorphs X 20, Cult Leader, Cult Icon
Acolyte Hybrids X 20, Cult Leader, Cult Icon
Acolyte Hybrids X 20, Cult Leader, Cult Icon
The First Curse Formation – 405
Patriarch, Lvl 2, Familiars X 2
Purestrain Genestealers X 20
Tactics
The thought on this list is to give the old – multiple Hive Tyrants list – a ground force to help take and hold objectives.  A lot of the time – while the Tyrants themselves are strong their actually scoring units just don't hold up.  This is where the Cult can come in handy with 80 bodies to go all over the board and have multiple bubbles of abilities.  The Patriarch is there to give you some needed fearless help and with the added in bonus of a large Genestealer unit – he should be able to help crush some enemies.  The Primus's hatred bubble will also be a big boon to the army as they can quickly get in and get chopping with their Weapon Skill 5 jerks.
It's still an army with with 80 bodies to paint – and while I put in some Genestealers to help lessen the actual army cost – it is a huge undertaking to purchase and build.  Right now that is my big "issue" with the book in that it feels good but it also feels to large and unwieldy to show up consistently.  I also think its because I have a few clients that are excited to play them – which means I will be drowning in sharp pointing plastic toys.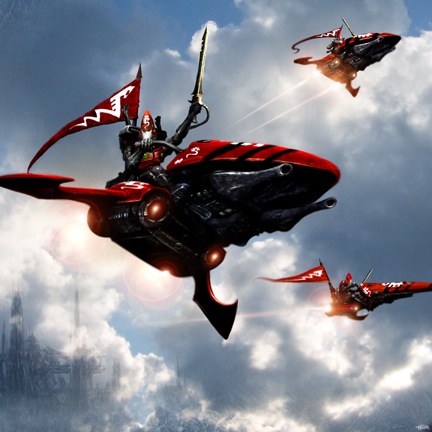 NOT happy about Codex Genestealer Cult
Right now the army feels like it will put a hurting on the Eldar and the Tau.  They might force them to start taking Inquisitor allies as this group will set up close, get involved quickly and have the extra special ability to hurt anything they have on the table top with Rending.  Marines will also be in trouble as Grav doesn't stop them too much.  The sheer amount of bolters needed will be a huge factor in how the Marines work.  Daemons will depend on the type of build they are running – but anything that assaults will have to do with a massed army that also likes to assault – and always has saves.  The Tetrad build I like to play will depend on if they get into the air and the type of powers they run.  Pyromancy seems best suited but will see as they start to show up on the table top.
Deathstars will end up mattering more or less based on how many things you get to assault and how you can corral them into place.  I suspect some infiltration phase to be setting up rings of guys to try and keep the star fairly locked in place.  This army should block hit and run pretty well so while the star itself isn't "dying" it is stuck trying to make things work within a limited amount of space.  I would think some of the KDK stars out there have more options with access to some Novas and other spells.  This will be helpful in thinning out the herd a bit before they get mixed in and start rending out your poor puppies.  The Iron Hands star won't care too much as we all know a 3+ to 3+ FNP is a pain in the butt.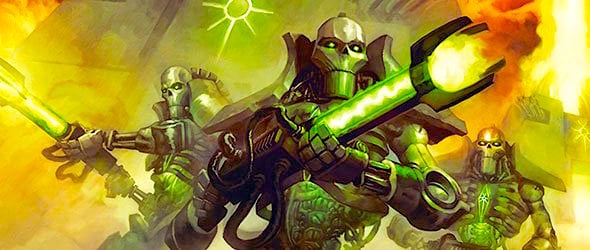 We're cool with Cults.
Necrons would seem to be alright with this army.  Sure they are going to get mixed up but with the plethora or rerolls and reanimations rolls I don't expect many of the Robotic warriors to die when the horde comes crashing in.  The Tomb Stalker builds will be annoying as they can throw out massed anti cover shoots too.  Knights are also depending on what kind of set up your roll.  Most of the big units are strength 4 so rending can break down a Knight.  A few well placed stomps will end up them with only the roll of a 1 being bad.  Still I suspect their sheer amount of bodies will keep any 4-5 Knight army back pedaling as you control the board and the game.
~Do you have any Cult lists that seem really strong?  Have you thought up the newest "soul crusher" army?