GW: New Terrain, Bases & A Supplement Inbound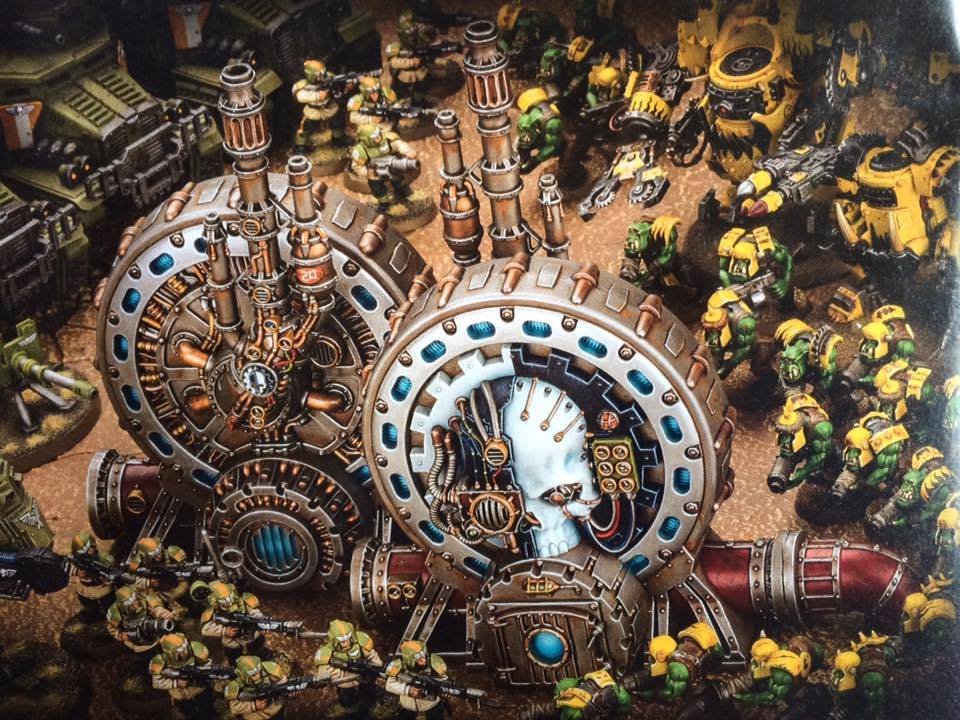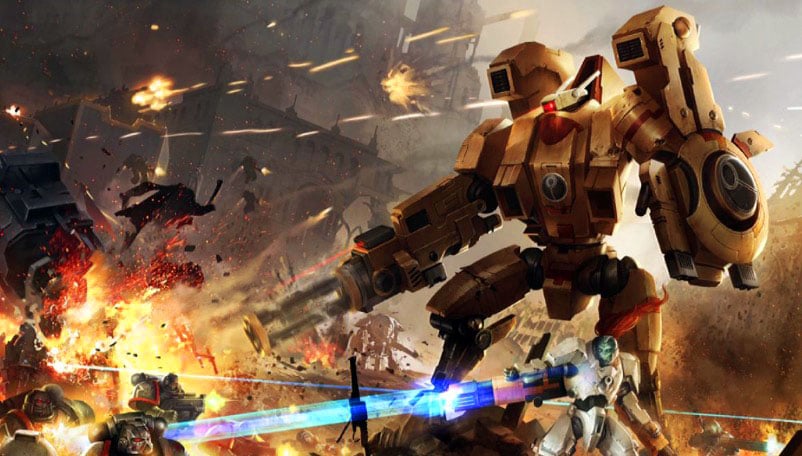 Games Workshop has a ton of accessories heading your way: A New Terrain Kit, a new set of Hero Bases & A new Supplement!
Well Games Workshop's November White Dwarf is packed full of goodies next month. We have visual confirmation of those rumors we saw last week about the Holiday Shopping Schedule.
New Terrain Kit – Haemotrope Reactors
via MisterArmarnis (imgur)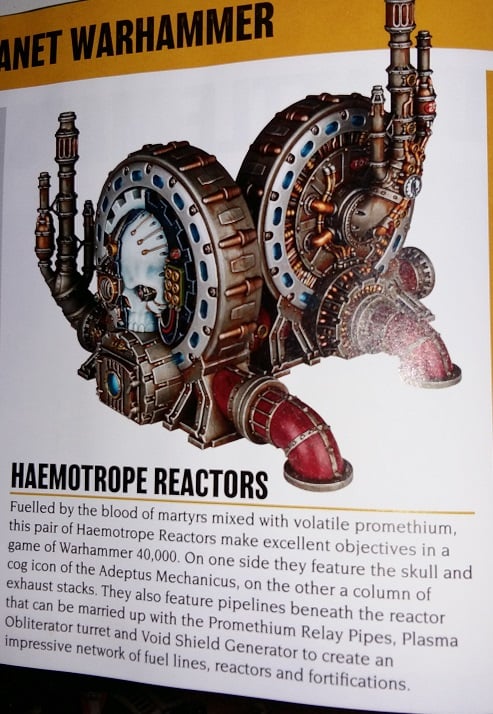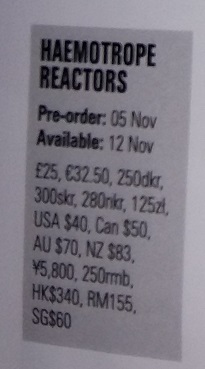 The price point on the Haemotrope Reactors isn't too bad. I like the idea of combining them with the Promethium Relay Pipes – I do think that would be an impressive board.
via Adeptus Astartes (Facebook)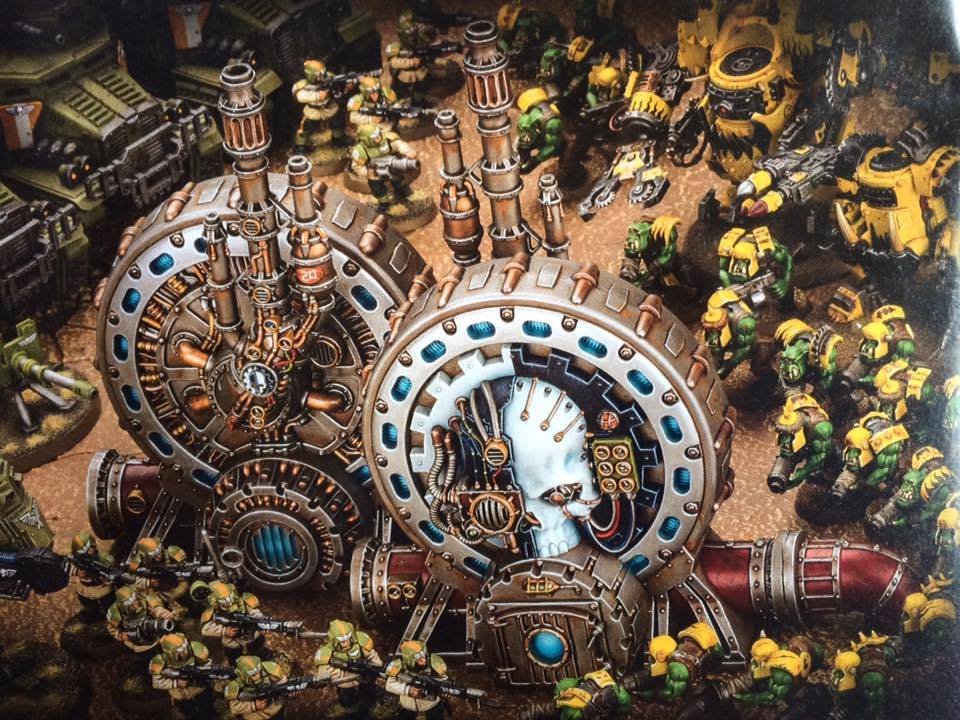 New Basing Kits – Hero Bases
via MisterArmarnis (imgur)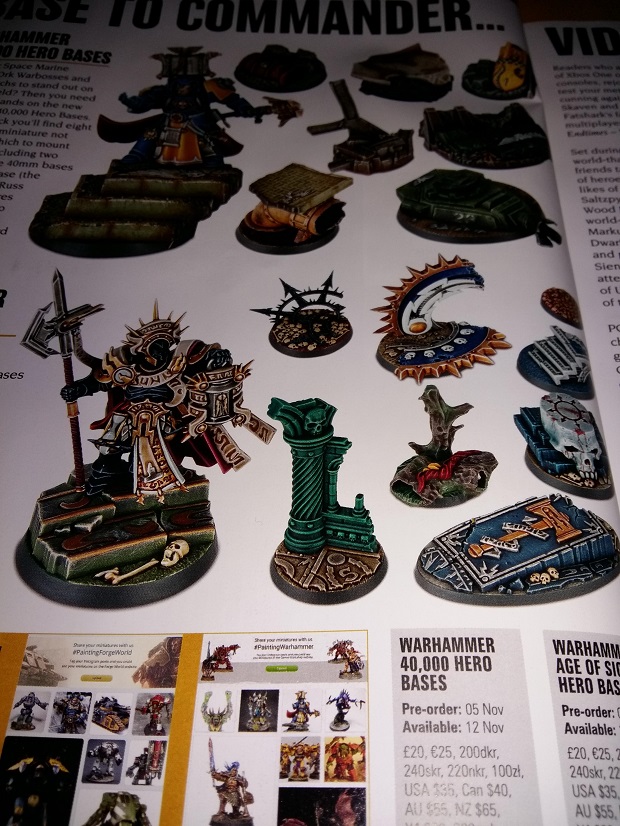 Subscribe to our newsletter!
Get Tabletop, RPG & Pop Culture news delivered directly to your inbox.
via Adeptus Astartes (Facebook)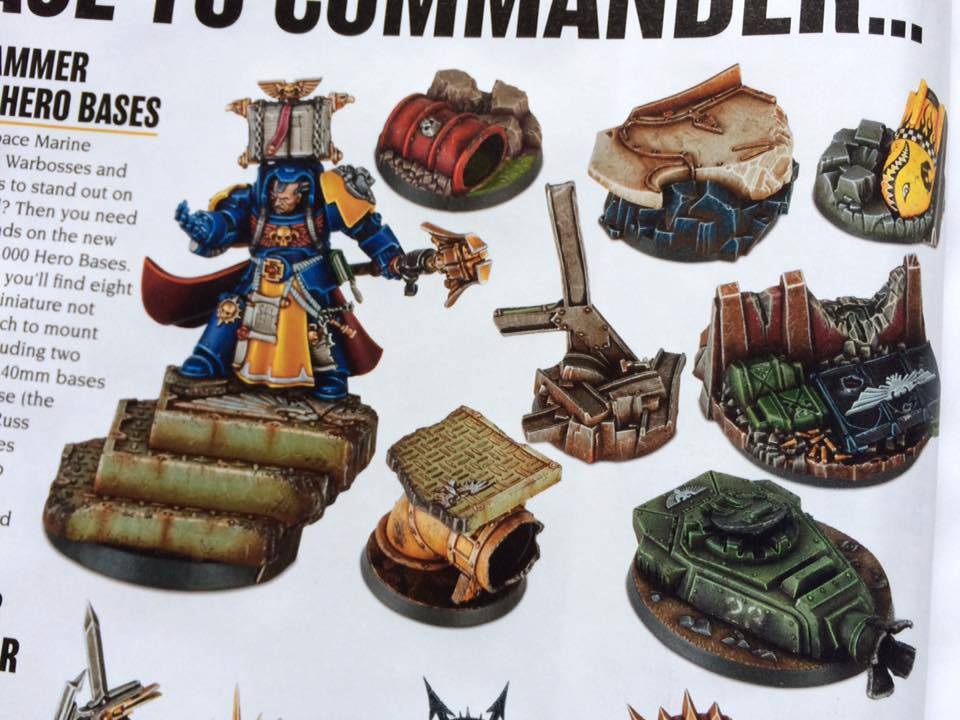 I like the idea of new Hero Bases – but I'm not sold on all of them. It's a personal preference, but I don't like to have basing hang off the sides of my bases. Some folks love it and that's okay, but it's not for me.
A New Supplement – Planetary Onslaught
via Adeptus Astartes (Facebook)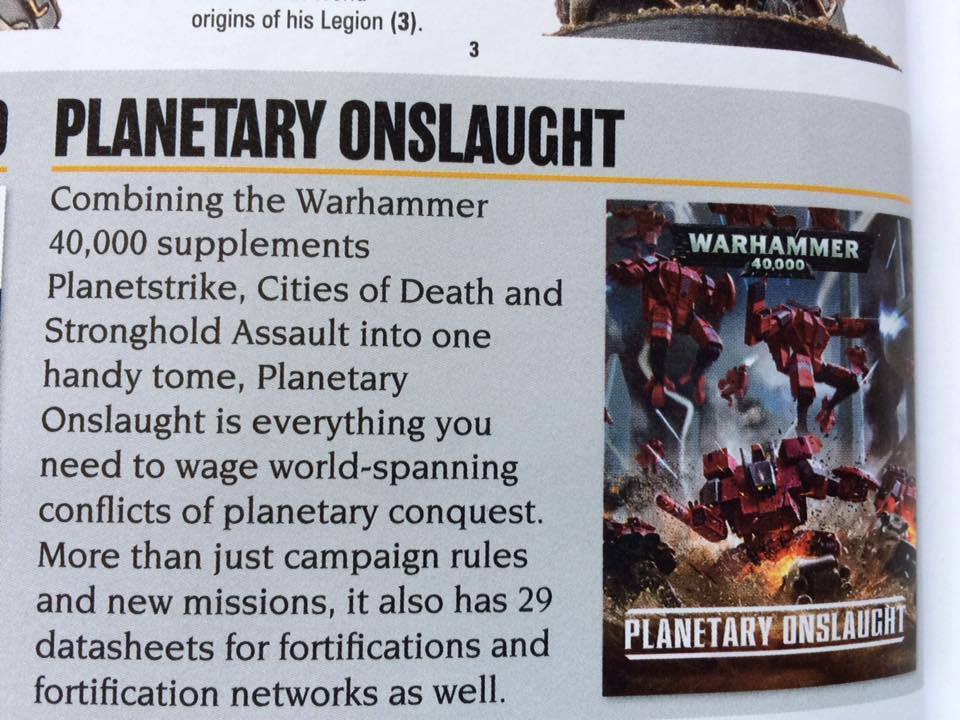 Planetary Onslaught is combining 3 of the old books into one new supplement. Packing 29 datasheets for all your fortification needs, this sounds like a consolidation of a lot of the old fortifications into one book. That's great news for players as it's one less thing to carry around. Aside from that, it also mentions campaign rules as well. That could be a lot of fun! If I'm honest, I never cared for the Cities of Death ruleset – it was just a tad too clunky for me to enjoy. I'm hoping they have done something to make the games a bit faster-paced.
We also have the return of some oldies but goodies:
via Adeptus Astartes (Facebook)
Tidewall Rampart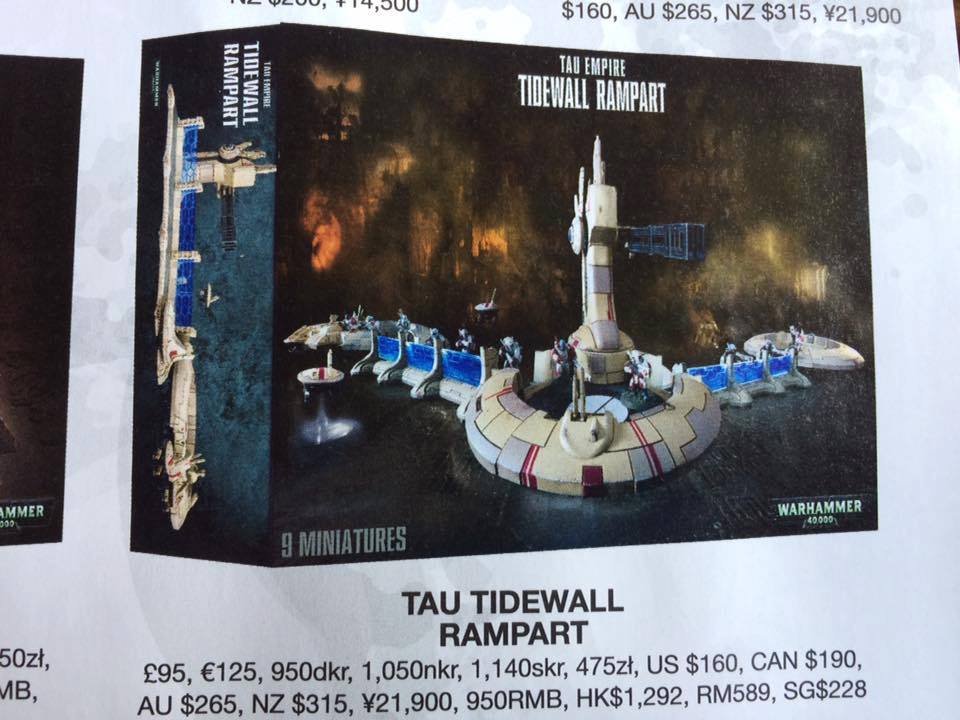 Looks like the Tidewall Rampart may be on the way back…This looks like a retail flyer of some sort. Tau Players might want to start saving up for this one now because it was a fairly popular kit last go…
via MisterArmarnis (Imgur)
Balewind Vortex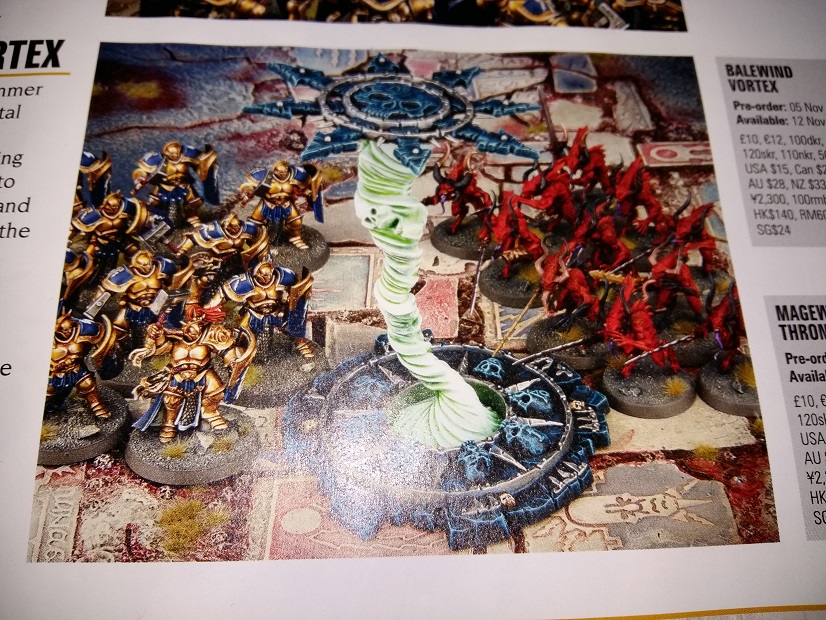 Magewrath Throne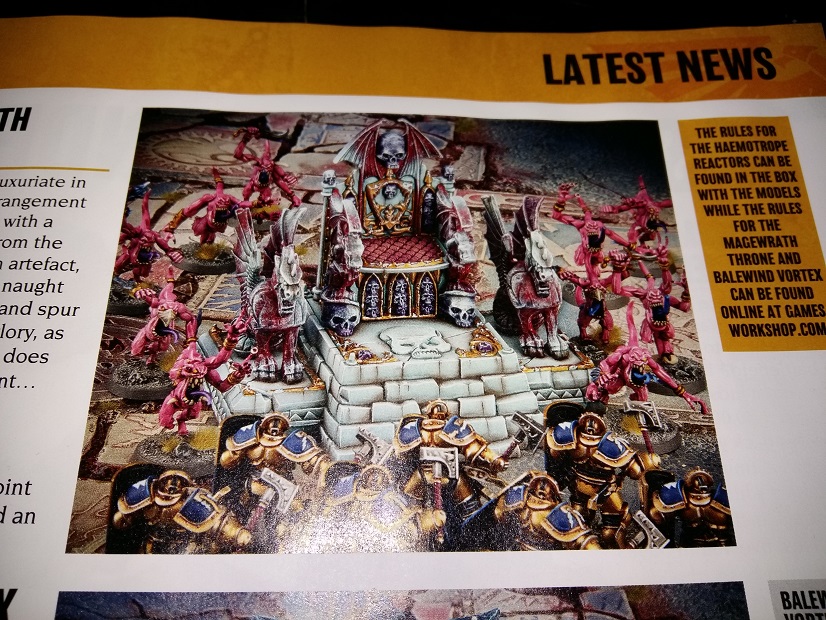 Here's some Chaos/Age of Sigmar love from Games Workshop. These two pieces of terrain used to be sold together. It appears that the throne has been slightly modified from it's original incarnation…for the better in my book!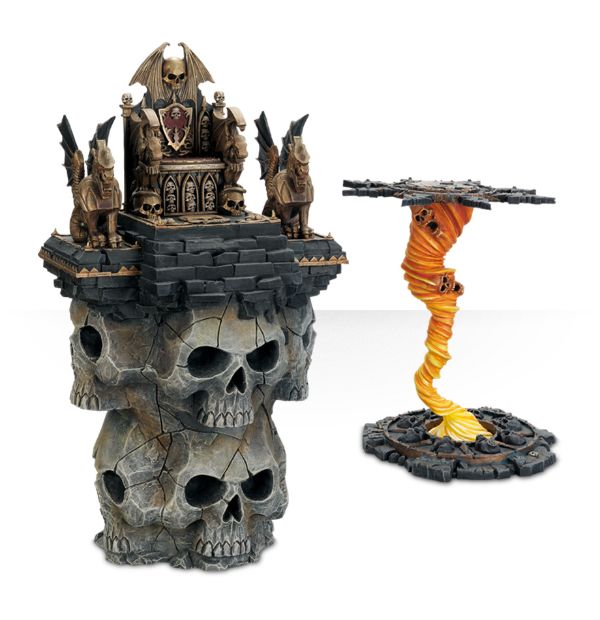 The Old Kit, now with less skulls
It's going to be a busy November!