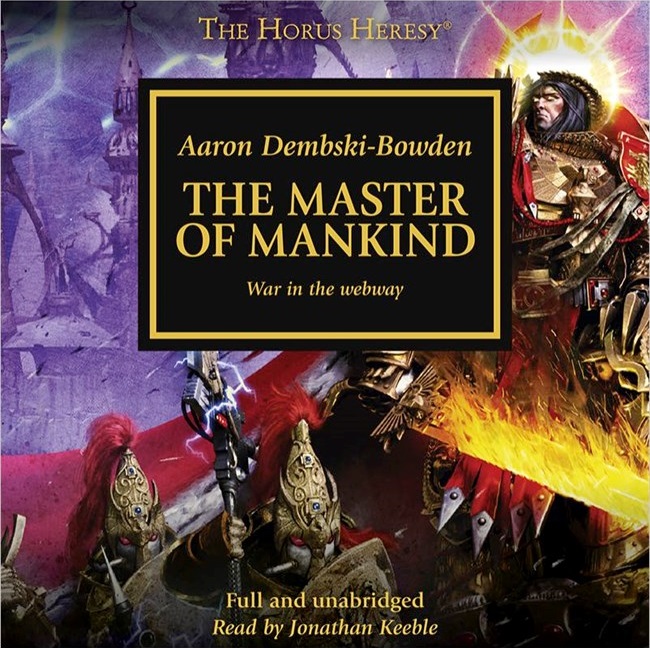 If there was one "Must-Read" book this winter from Black Library it's this one. Go read "The Master of Mankind" now!
The Master of Mankind is the latest Horus Heresy novel. It's probably one of the most important novels in the series because of what it covers. Have you ever wondered why the Emperor left this Great Crusade, turned his back on his children and let the galaxy burn? I know I have! Well, this book FINALLY answers some of the biggest questions fans of the series have had for years. We get a peak inside the mind of the Emperor and we get to look at exactly what he was up to while his sons were fighting amongst themselves.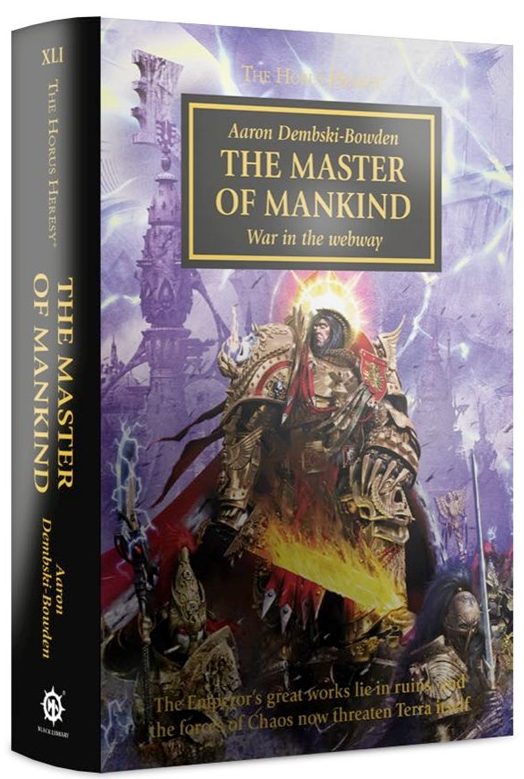 The Horus Heresy Book 41

As war splits the galaxy, the Emperor toils in the vaults beneath His Palace. But his great work is in peril, with the forces of Chaos closing in…

READ IT BECAUSE
At last, the secrets of the Emperor's project beneath the Palace will be revealed, and you'll get a closer look at the Emperor Himself than ever before.

THE STORY
While Horus' rebellion burns across the galaxy, a very different kind of war rages beneath the Imperial Palace. The 'Ten Thousand' Custodian Guard, along with the Sisters of Silence and the Mechanicum forces of Fabricator General Kane, fight to control the nexus points of the ancient eldar webway that lie closest to Terra, infested by daemonic entities after Magnus the Red's intrusion. But with traitor legionaries and corrupted Battle Titans now counted among the forces of Chaos, the noose around the Throneworld is tightening, and none but the Emperor Himself can hope to prevail.

Written by Aaron Dembski-Bowden

ABOUT THIS EDITION
The collector's edition hardback includes a full-art hardcover, a glossy dust jacket in the Horus Heresy series style, internal illustrations and an exclusive author afterword.

The eBook edition includes integrated illustrations of characters and events from the story, and an afterword that places the story in context within the series.
You can download the eBook or get the MP3 now – the Hardback will ship out around December 3rd so if you order it now you should get it next week. Alternatively it should also be in stores next week, too. Mark your calendars. You do NOT want to skip this book.
So many questions – I just hope we finally get some answers!