Prepare for planetary invasion with a peek inside 40K's newest rulebook:
Remember these folks?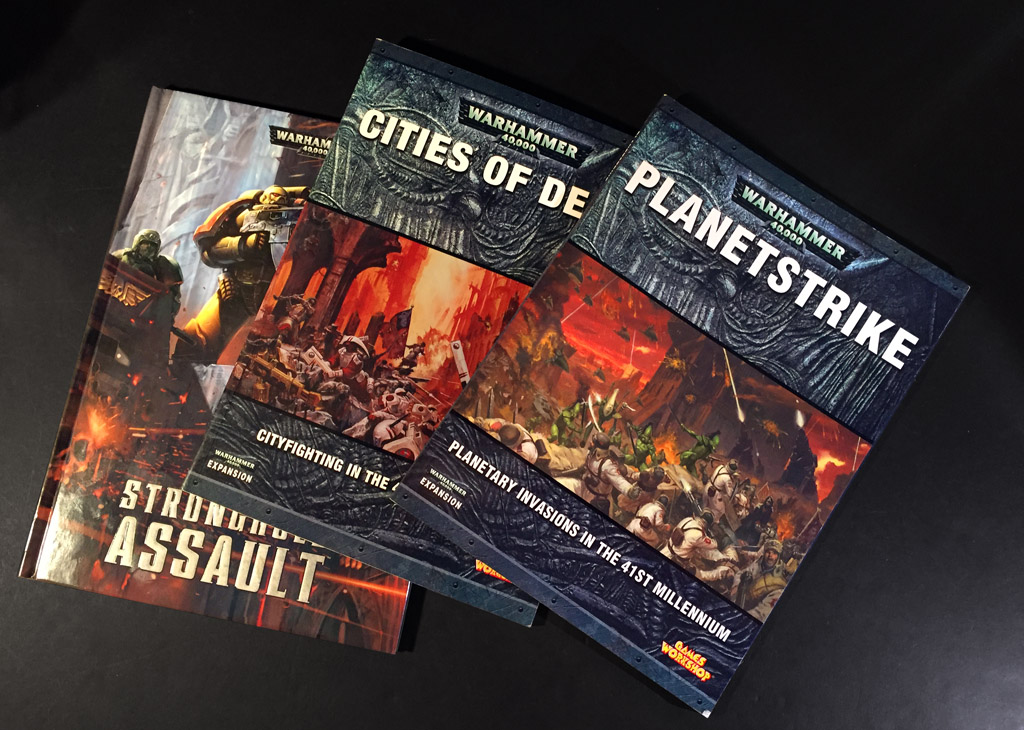 Well, you can toss all three of those in the trash becasue Planetary Onslaught is coming next weekend, and there is a lot of images going round from the new book.  Let's take a quick tour of what's in there:
Images via GW, Black Library, Apple: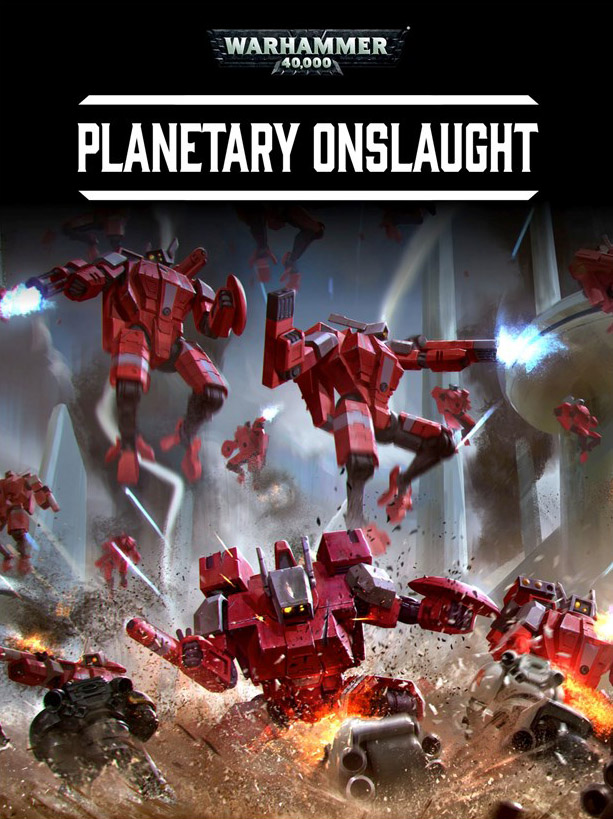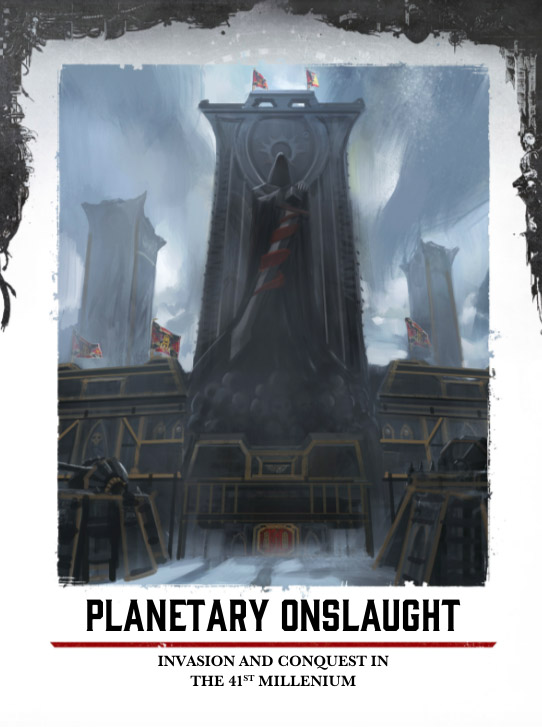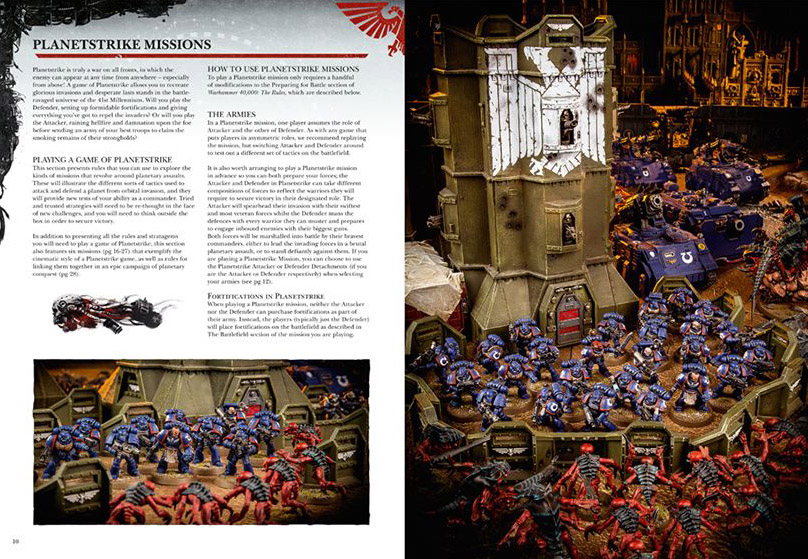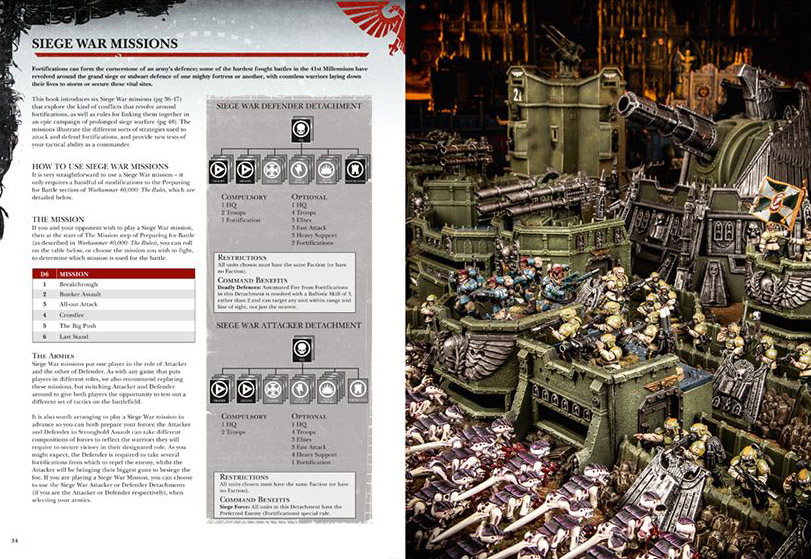 To me the most interesting thing is the book is designed to specifically allow mix and matching of the Cities of Death, Planetstrike and Stronghold Assault missions.  Before it was possible, but there would be a certain amount of shoehorning needed to have everything work.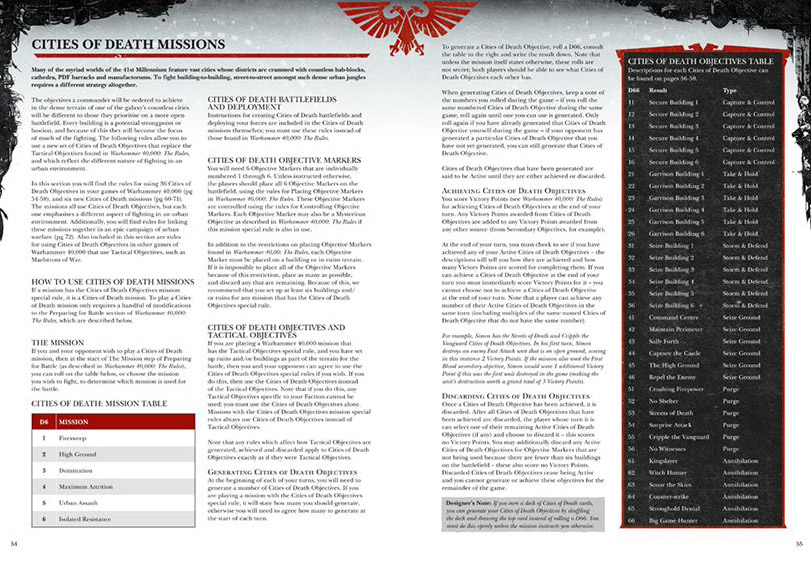 I'm sure everything will also be tidied up rules-wise for use with the current modern state of 7th's ruleset.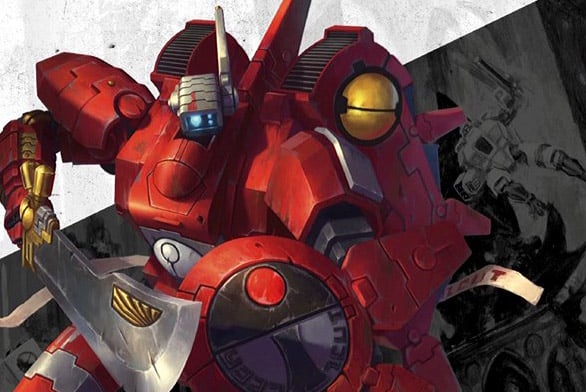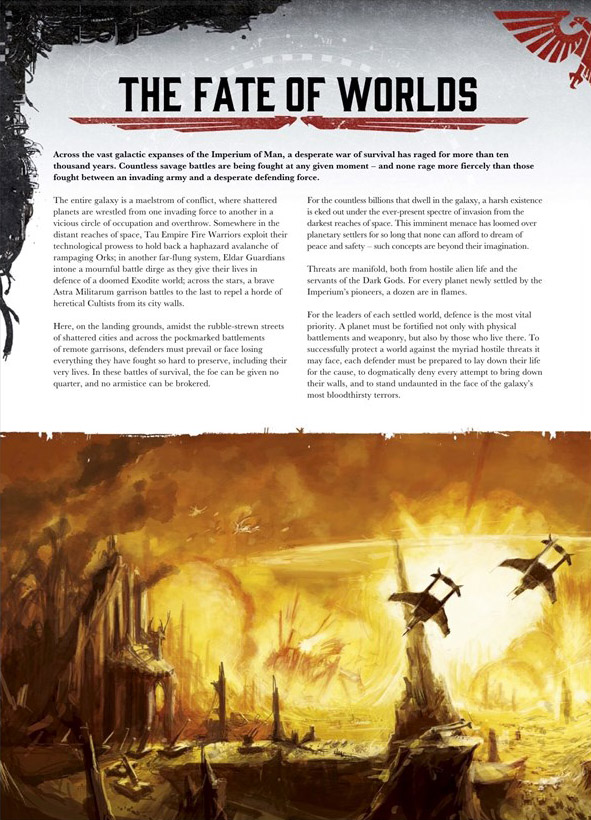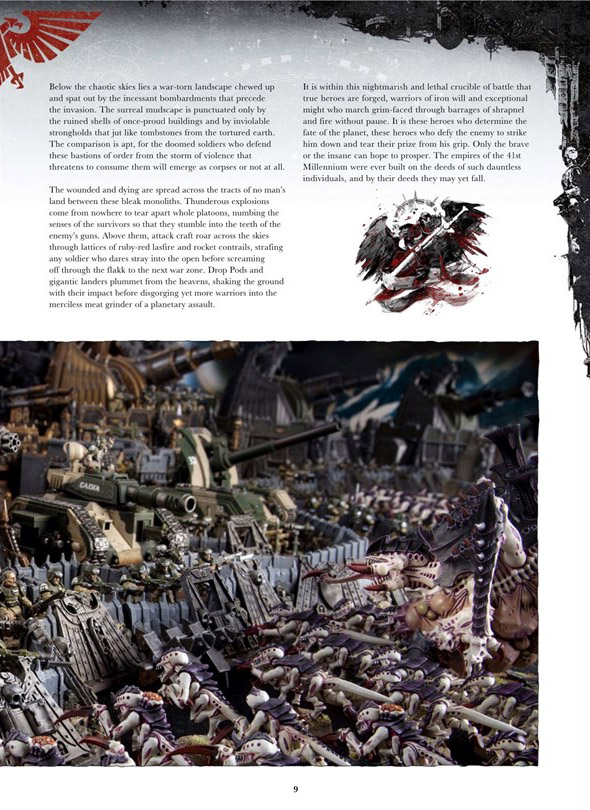 Like the earlier books Planetary Onsluaght is replacing, look for lots of pages of giant battle photography and epic clashes retold.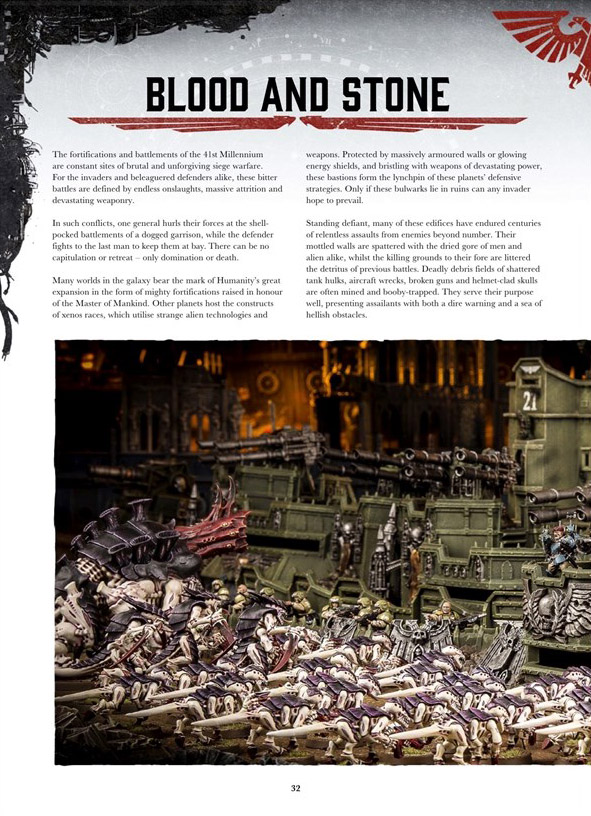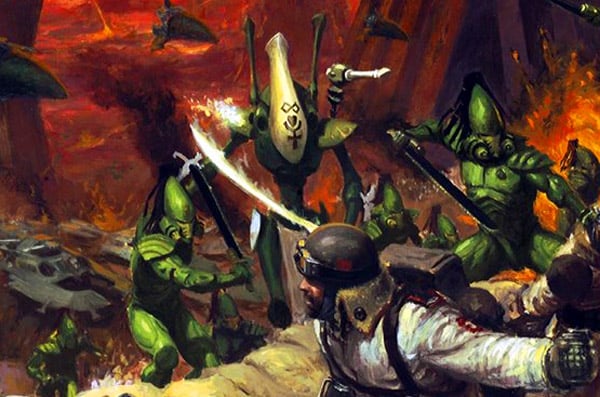 The artwork shown so far is all from earlier listed products so this looks like a simple rework of three earlier publications into a modernized single unified rulebook.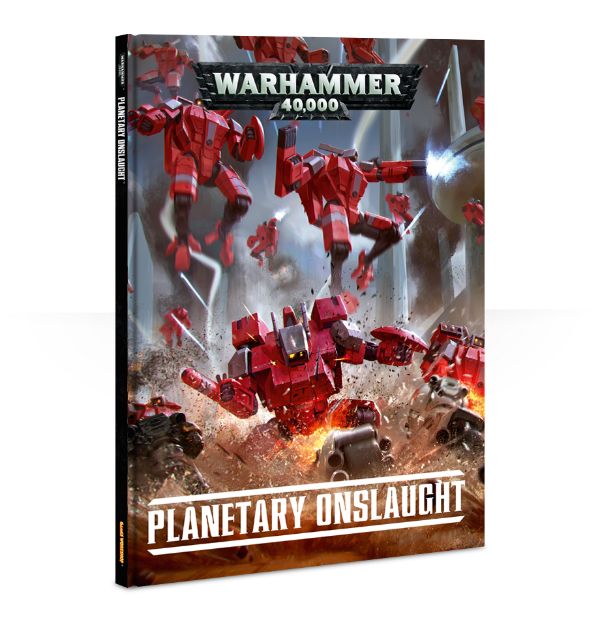 Invasion and conquest in the 41st Millennium

Across the vast galactic expanses of the Imperium of Man, a desperate war of survival has raged for more than ten thousand years. Countless savage battles are being fought at any given moment – and none rage more fiercely than those fought between an invading army and a desperate defending force.

The Book

The 112-page hardback supplement Planetary Onslaught brings together and updates the rules for 3 Warhammer 40,000 expansions – Planetstrike, Stronghold Assault and Cities of Death – and presents them as stages of planetary conquest. Play them individually, or string the three different sets of rules together to create an epic campaign that tells the story of the fate of an entire world! One player assumes the role of aggressor, and the other defender, playing through the three phases with additional rules tying the whole campaign together into a single, brutal Planetary Onslaught.

There's also a huge array of updated datasheets for Fortifications and Fortification Networks, new Siege War missions, and full campaign trees for Planetstrike, Stronghold Assault and Cities of Death games.
~How many of you actually play the alternative mission games from the old Cities of Death and Planetstrike books?