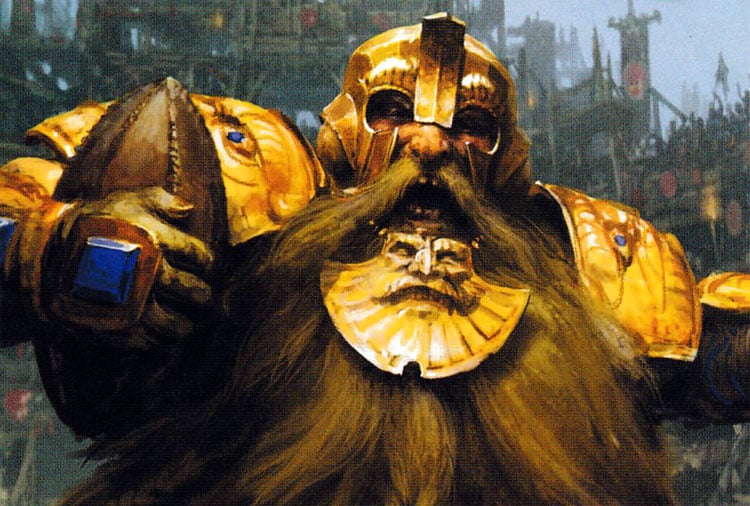 Blood Bowl has some tasty new images of the next expansions GW is working on.  Take a look:
Let's get straight to the expansions: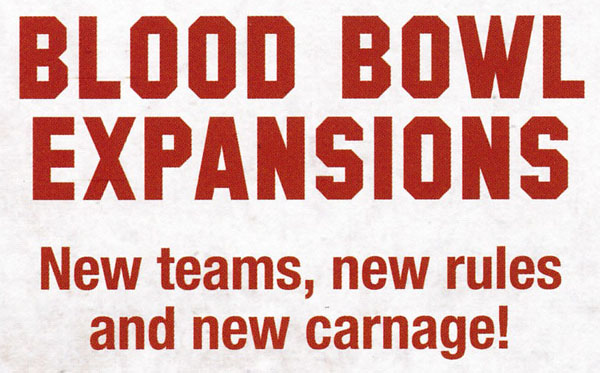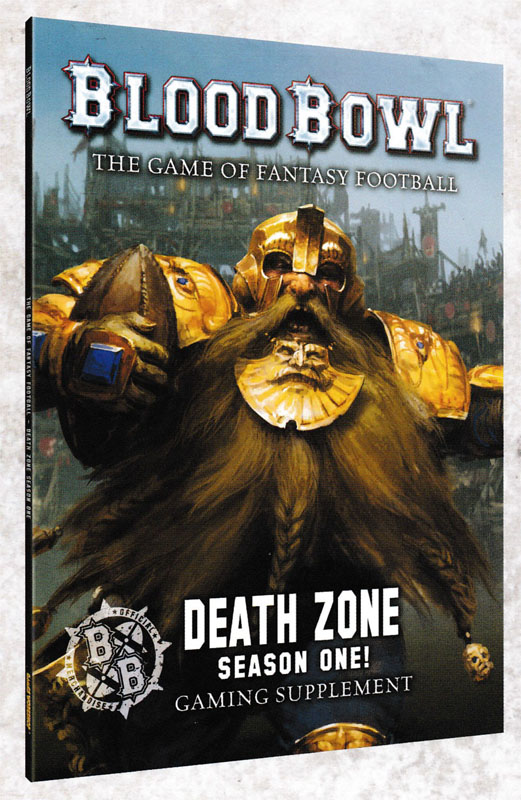 Death Zone looks like Dwarfs are involved…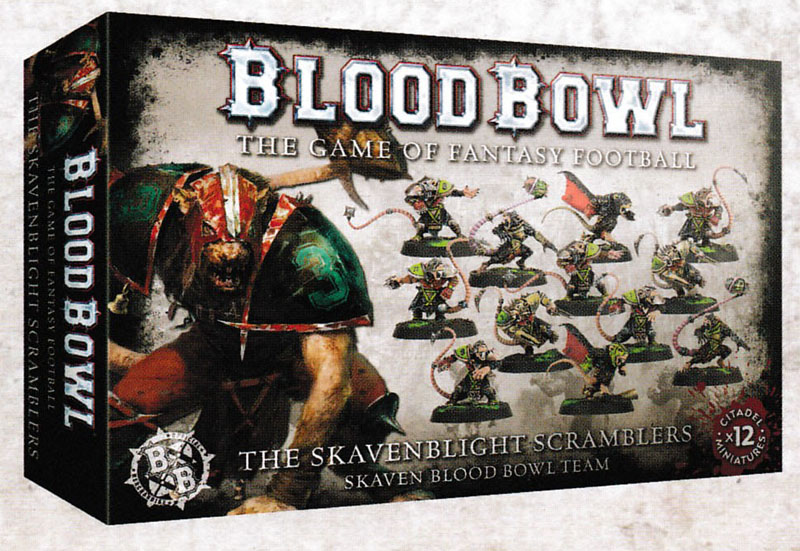 And the Skavenblight Scramblers are headed your way! It looks like 12 models per team is the norm.
Here's the short version: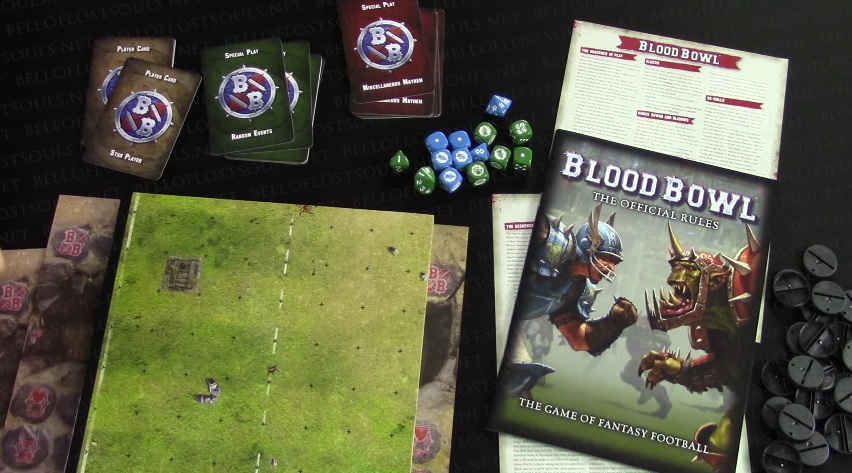 I'm not going to get into the game play just yet – but it's very similar to the previous incarnations. At least the "core" of the game is pretty much the same. What I do want to talk about are the models included because I was blown away by them. We showed off the sprues already but I've had the pleasure of building them all and they go together like a dream.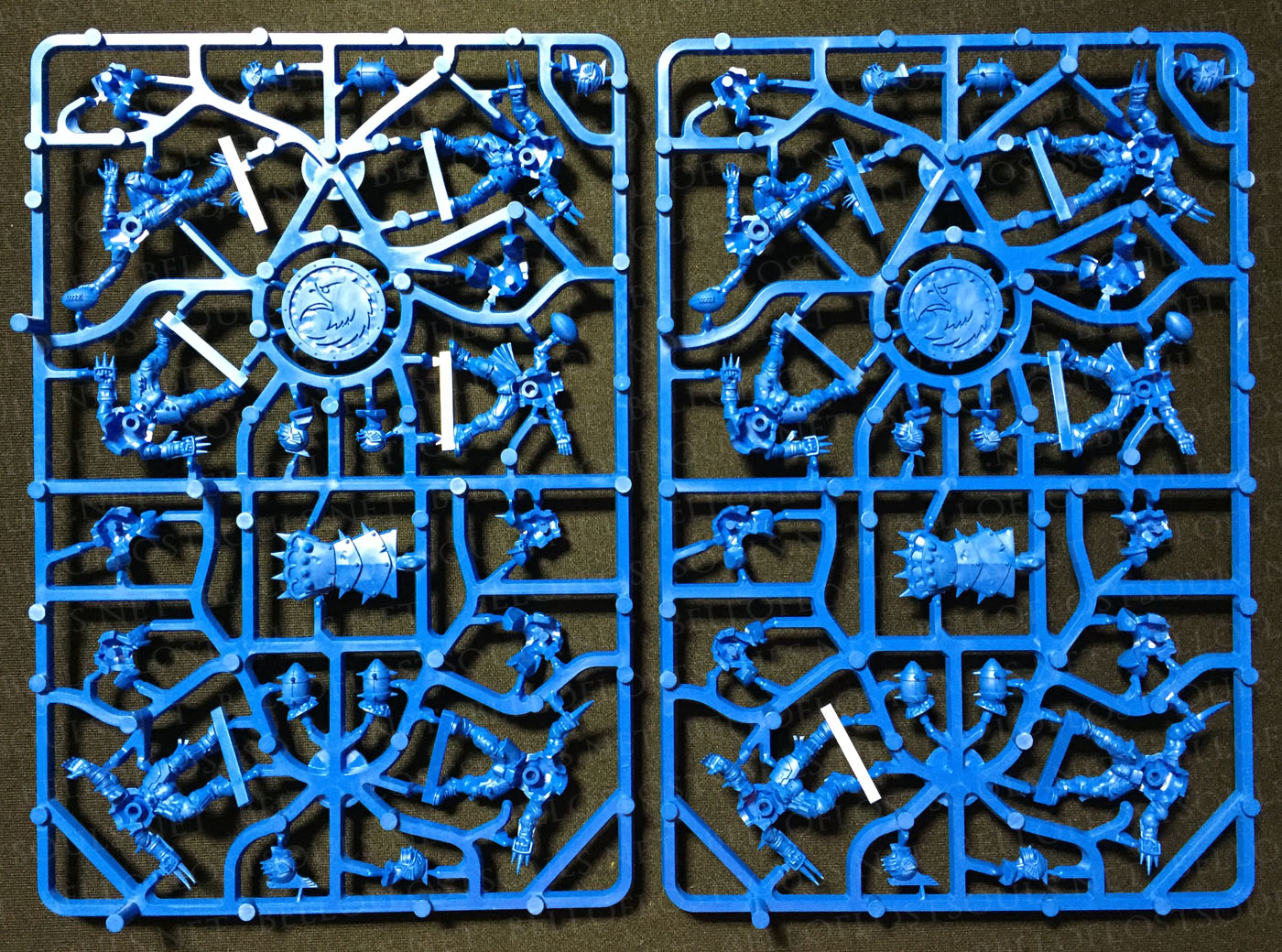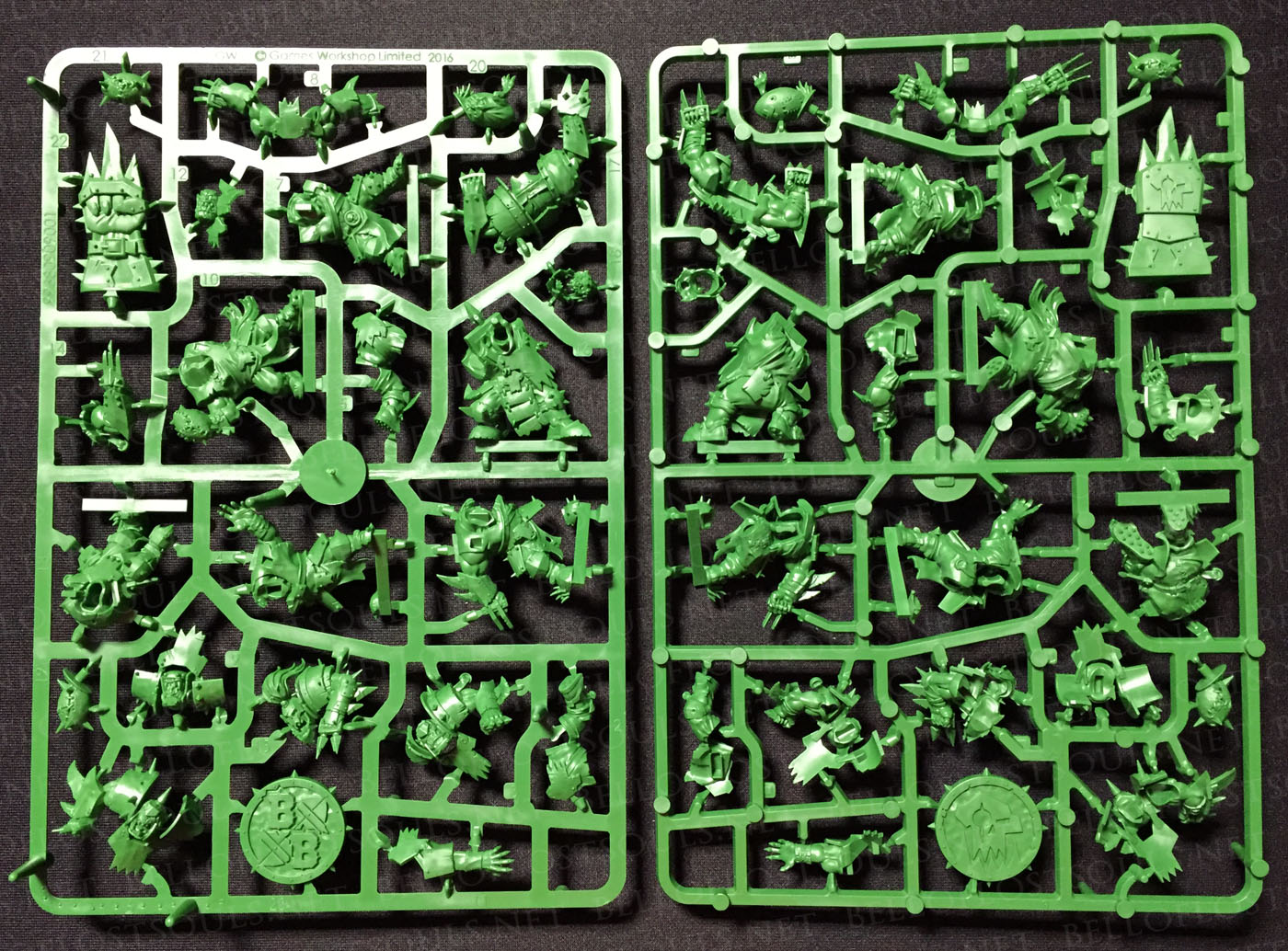 Human and Ork Team Sprues
Overall, I'm pretty excited about Blood Bowl again. Maybe it's the new models (definitely part of it), perhaps is the new board and accessories, maybe it's just because it's shiny and new – but I certainly can't wait for this game go to hit shelves this November because I want to play it with friends in a Blood Bowl league. Plus GW has already teased that there are lots more teams on the way. If you watch the video you know what I'm talking about, but also we covered this when we talked about their website.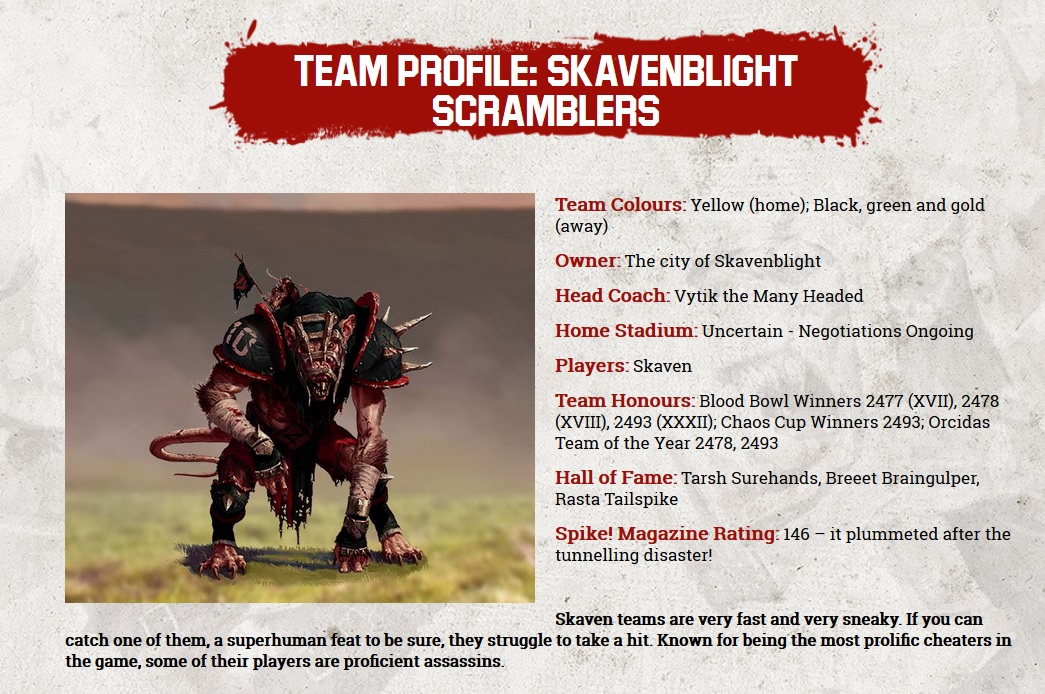 Yeah – the Scramblers are coming…So are the Dwarfs and more…
Are you ready for some (Fantasy) Football?!