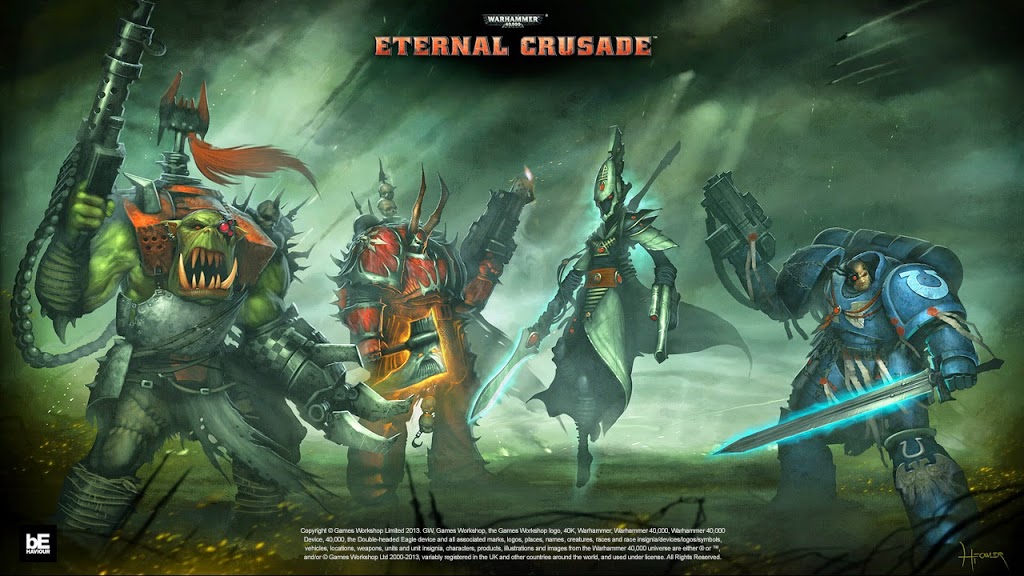 Melee Changes, Grav & Plasma Gun tweaks and a December Content Update – check out the latest from Eternal Crusade!
via Eternal Crusade
Brent Ellison, Katie Fleming, and Noah Ward recently gave a Production Update (store updates, new PVE map, guild banners), played Eternal Crusade, and answered Q&A!

Get your copy of Eternal Crusade!Follow us on:
Twitch
Facebook
Twitter
Forums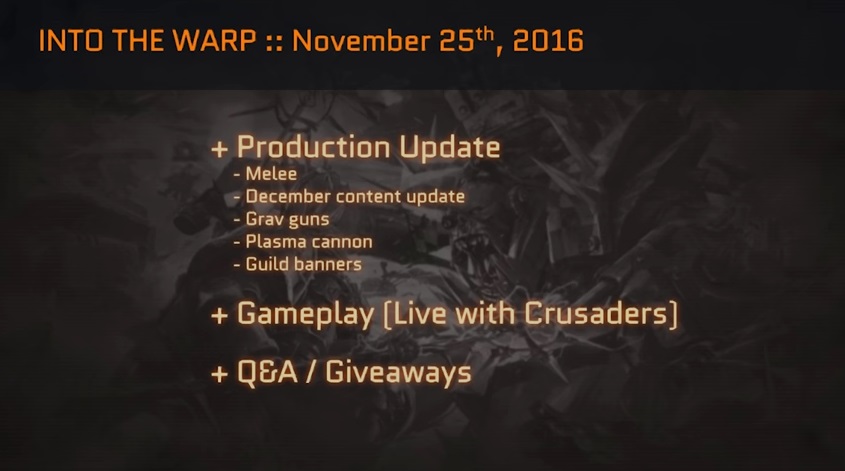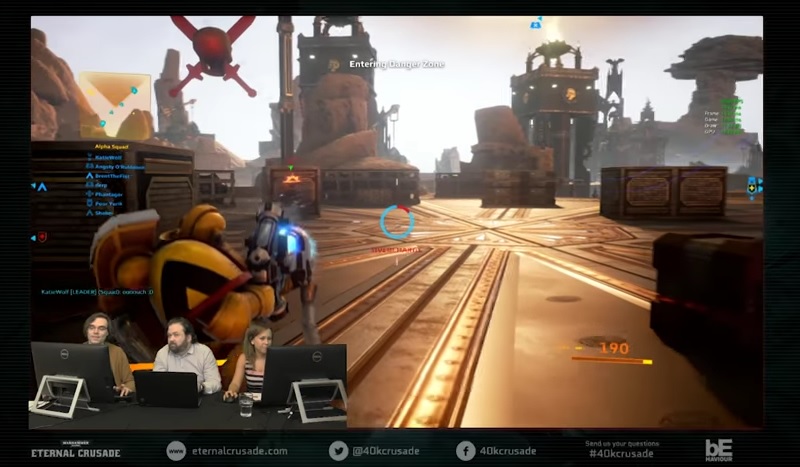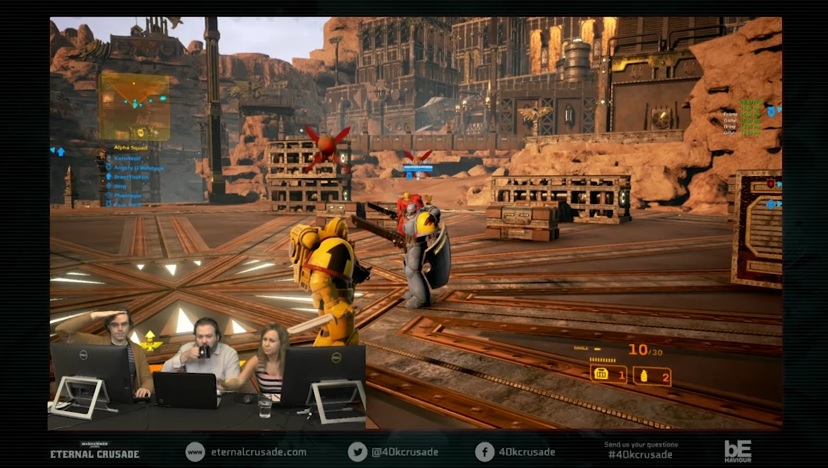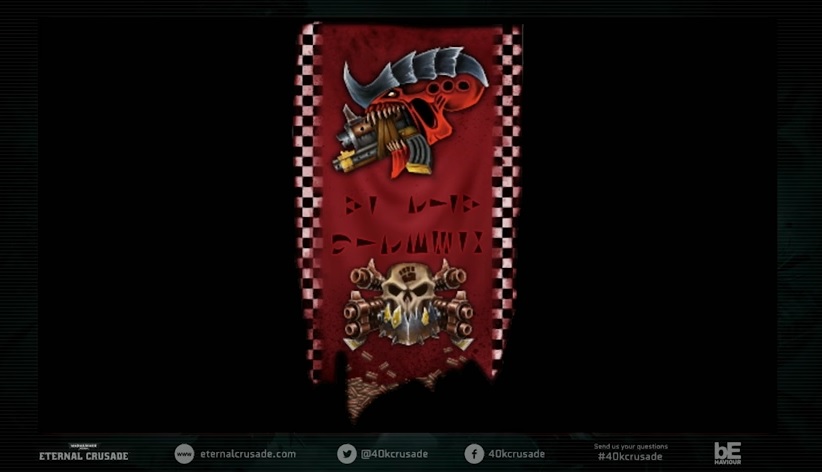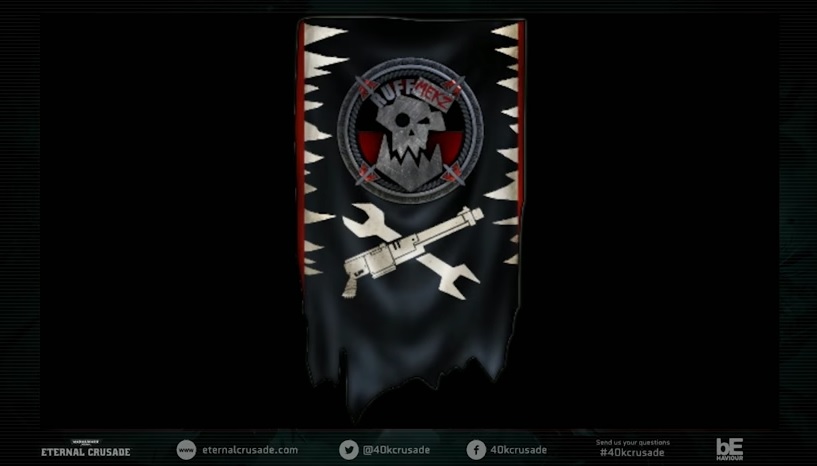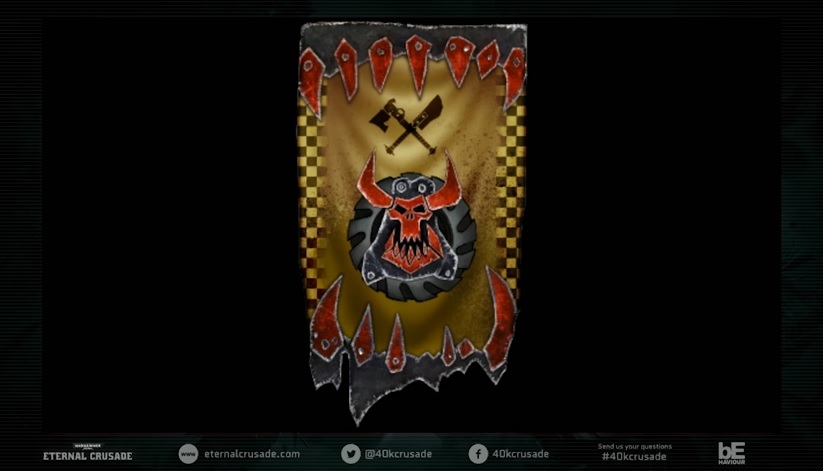 In this update the crew showed off lots of the new Melee System going into the game. It's really not so new as it's more obvious. Lot of players were confused about how the current system was implementing the melee weapon stuns and now the game provides some feedback as to why.
On top of that, there is a new dueling area where you can test out weapons and tactics on each other in the garrison. This is a great addition as it lets you practice with friends and learn about the game in a (relatively) safe environment. I know I want to go practice my Melee skills in the danger area with some friends (I'm still trying to get the hang of it).
The Plasma Cannon and the Grav Weapons also got tweaked a bit – Plasma damage got dropped a tad so it's not an auto kill every time but the radius was increased a bit. Grav weapon damage was re-adjusted to be less than melta damage vs vehicles so it wasn't the clear choice – Both these changes are going to be monitored and can always be changed back if things don't line up.
The final thing they showed off before hopping in the game with some players were some new banners for the Orks. These are all pretty neat and I'm excited to see them rolled-out. As always if you want to jump in the game it's out on Steam and available for purchase: