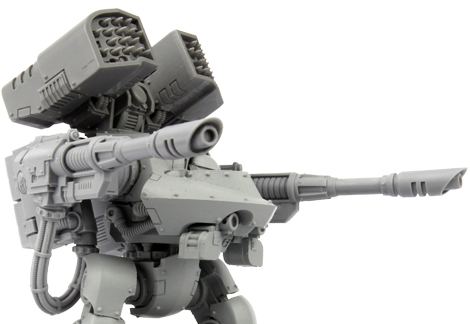 Forge World unveils a new weapon system for the Deredeo – Here comes the Lascannons!
via Forge World
If you were at the Warhammer 40,000 Open Days, you might have seen a new weapons system coming soon for the Deredeo pattern Dreadnought. Already blessed with some pretty powerful guns, this new Lascannon battery adds some vehicle-obliterating firepower to the Deredo's armoury, take a look…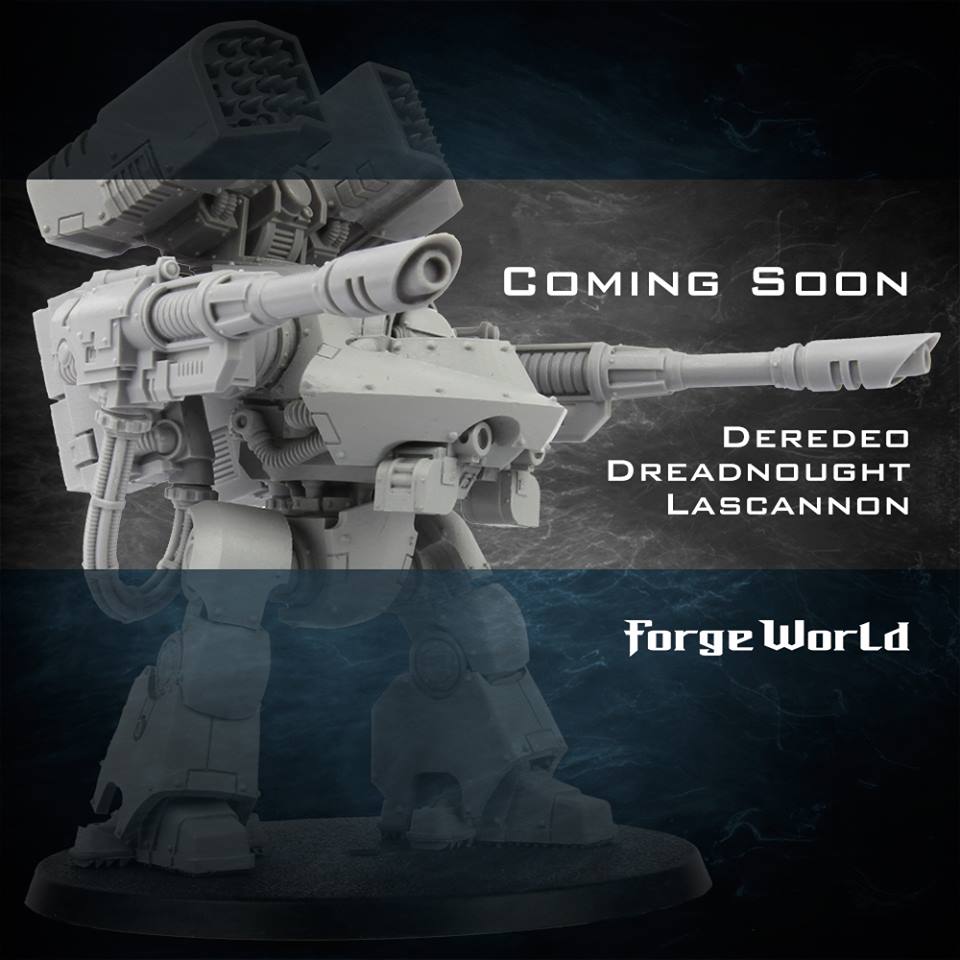 The Deredeo Pattern Dreadnought is already a serious threat on the battlefield. The Anvilus Autocannons cranks out the Str 8 shots and with the re-roll vs armor it can even give Land Raiders pause. Equipping this Dreadnought with a pair of lascannons (that will probably also have some special rules) could be bad news if it's got you in it's sights!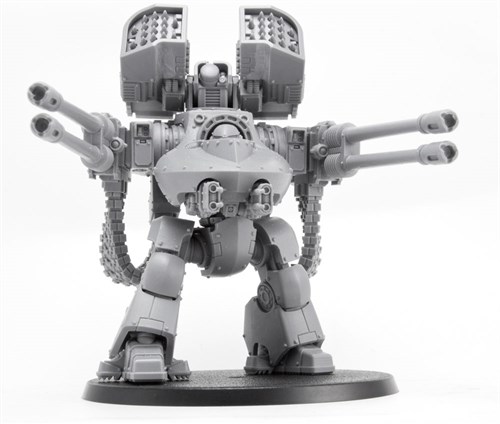 Download the Rules HERE.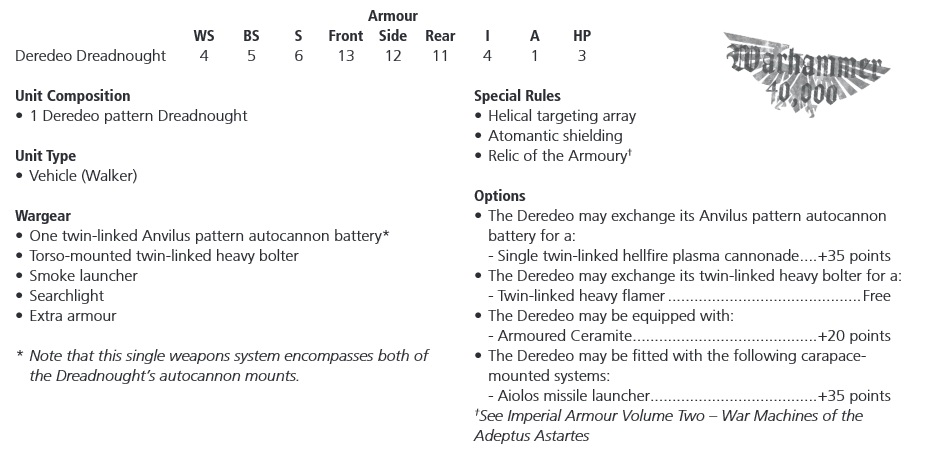 It also has the Hellfire Plasma Cannonade and the Aiolos Missile Launcher options too. If you purchased on of these Dreads, I really hope you're good with magnets!
What do you think of the ED 209 of the Grim-Dark?