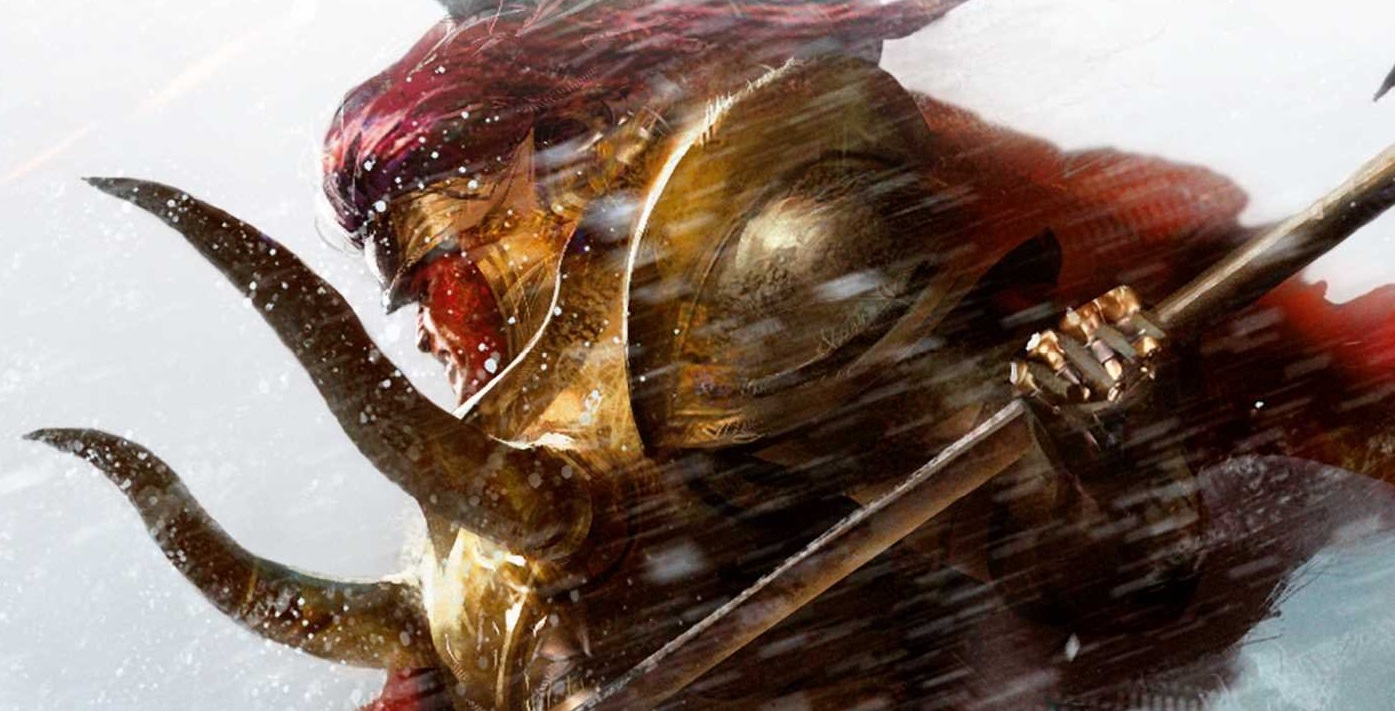 The Daemon Primarch is at Warhammer World Open Days – Check out the full Glory of Magnus the Red!
Games Workshop brought Magnus to Warhammer World Open Days and the full model does NOT disappoint!
via Garro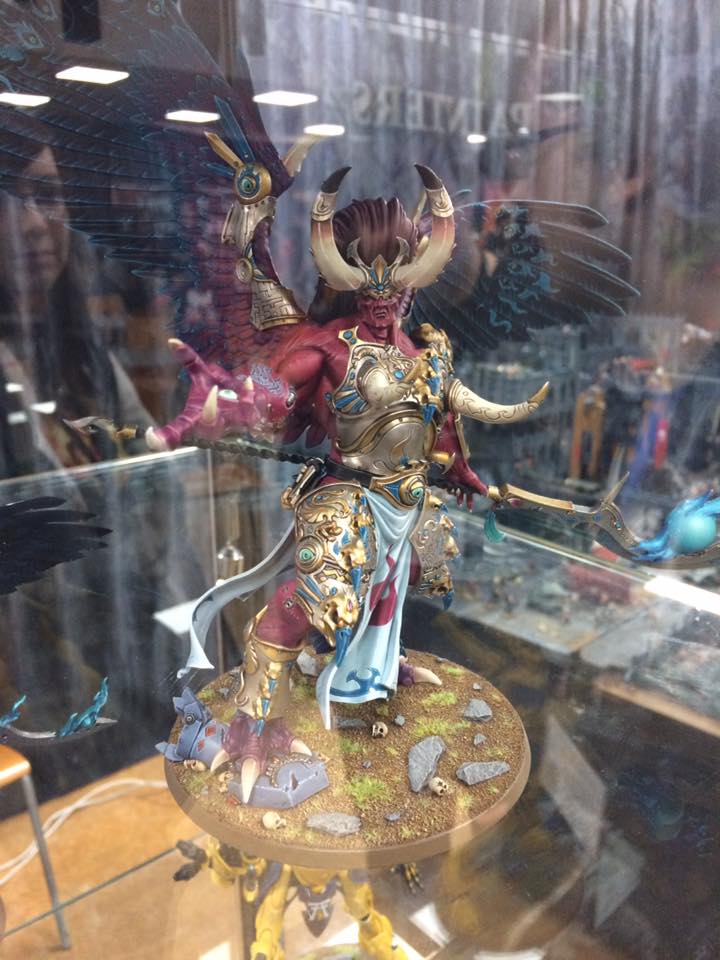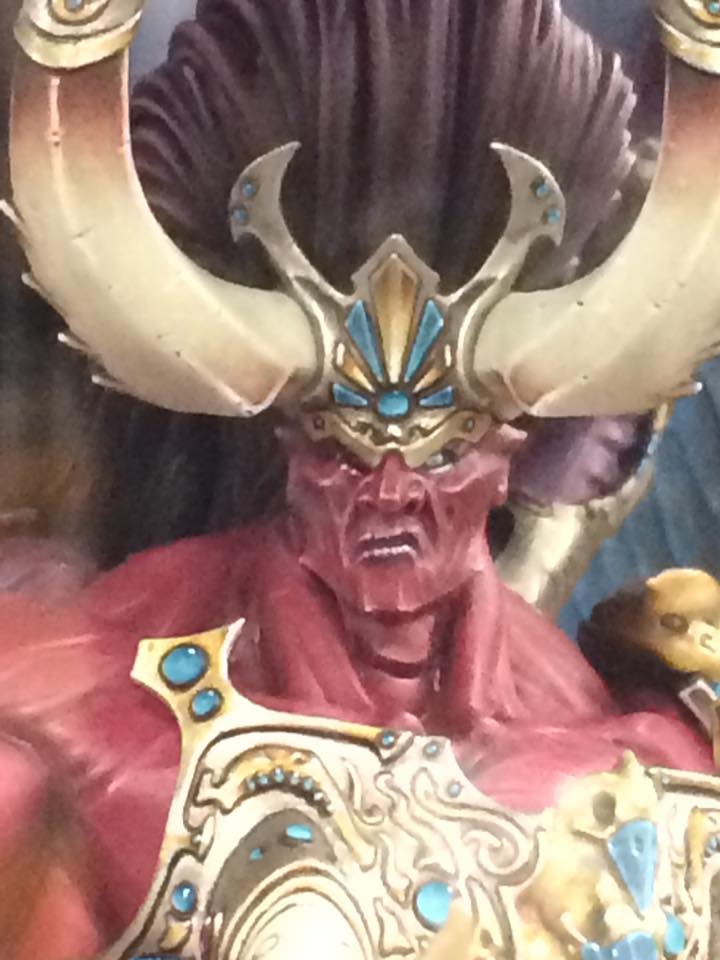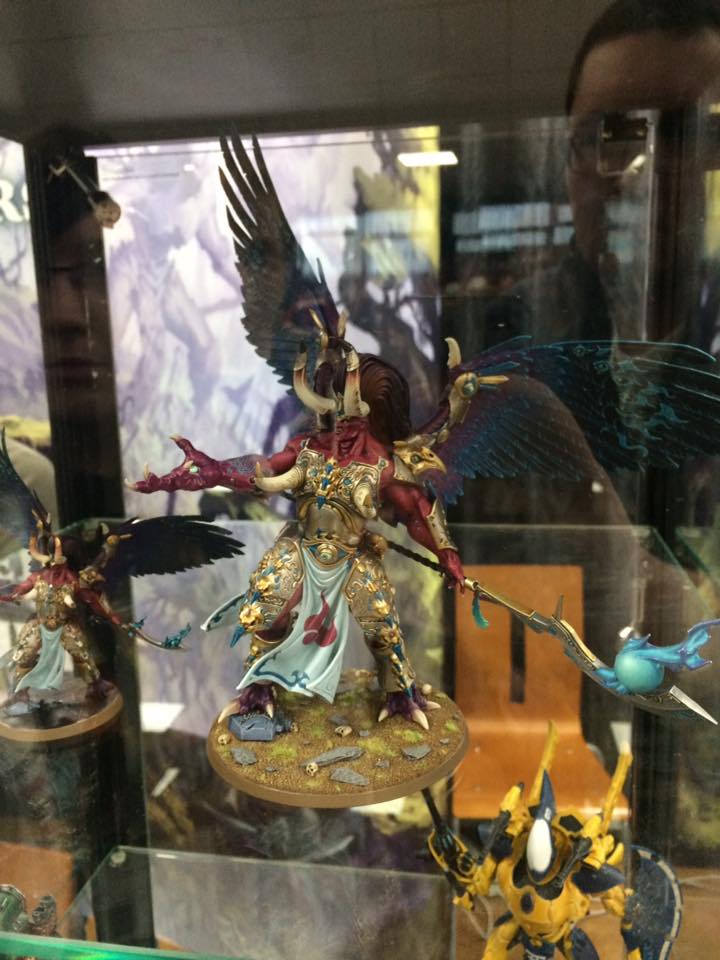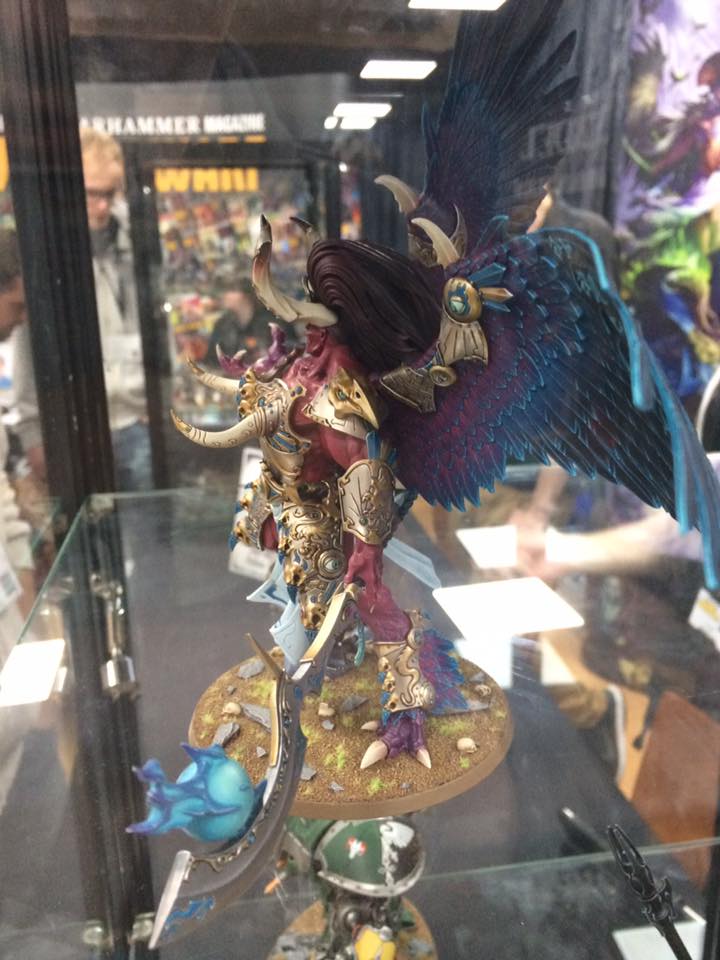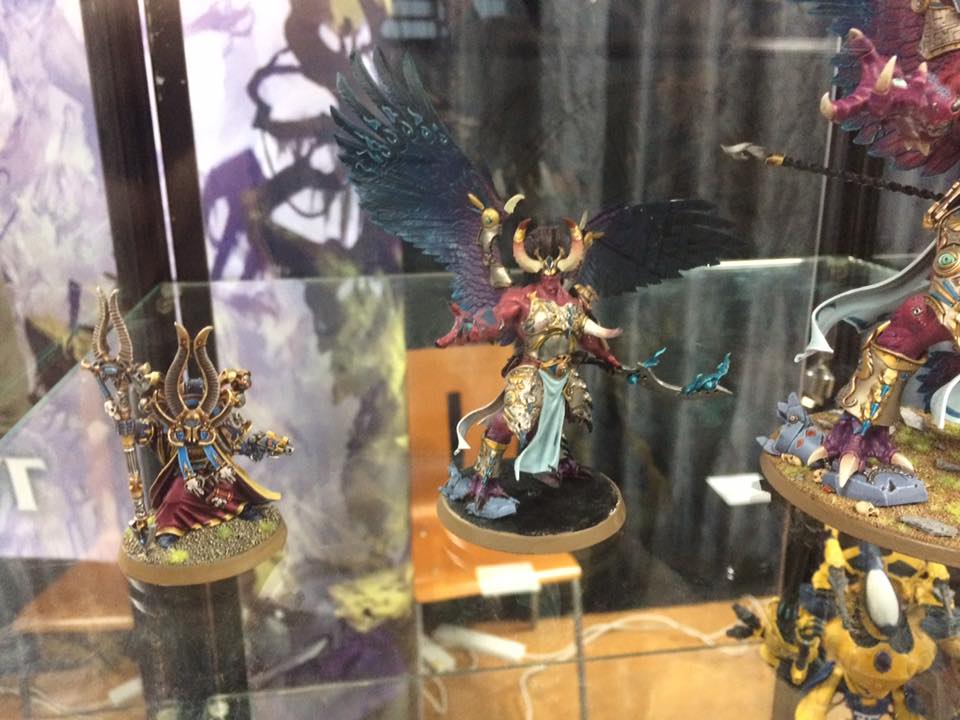 Battle Bunnies also has some more pics of the Primarch:
via Battle Bunnies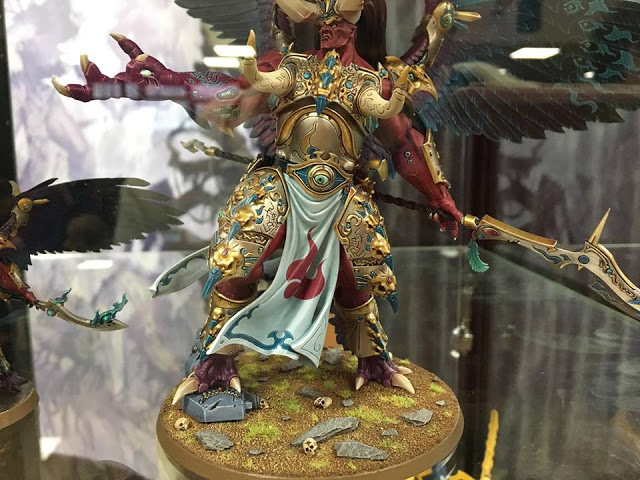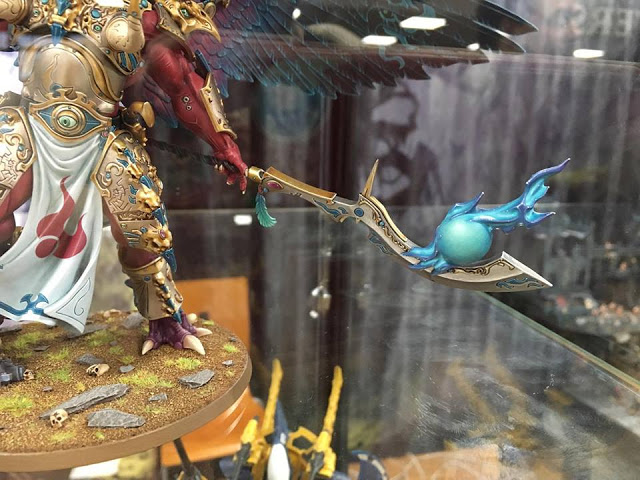 According to Battle Bunnies:
"Tom Winstone was the 'Eavy metal painter. Took him 300 Hours to paint"

"Tiny Magnus is just for colour testing / mock up."
300 Hours? I can believe it. Also, tiny Magnus looks pretty cool too! I hope they release a version that size, maybe for the rumored Adeptus Mechanicus Game? I mean, I know the scale is way off but it's not like Daemon Prince Magnus wasn't in Epic before: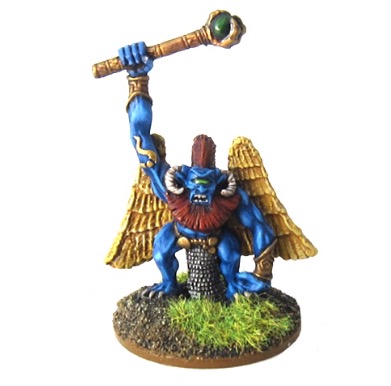 Just sayin'…
I wonder how they got the miniature from the smaller scale to the larger scale…they probably called in a specialist: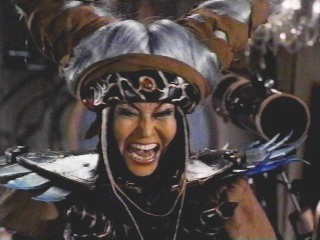 Daemon Primarch Magnus looks AMAZING! Stay tuned for more from Warhammer World Open Days all weekend!