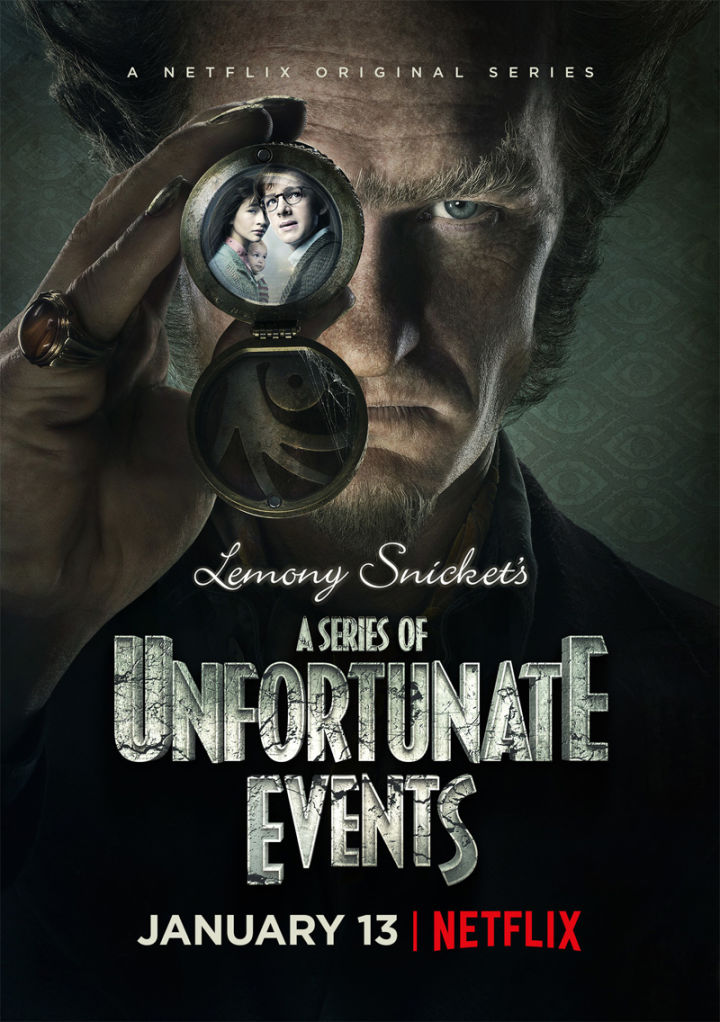 Lemony Snicket's A Series of Unfortunate Events is getting another shot on the small screen.
The show is based off the books by Daniel Handler. The series of unfortunate events involve a group of children that land in the hands of an evil count that will stop at nothing to get his hands on the kids' inheritance. Lemony Snicket documents their adventures.
It has a very particular sense of humor that puts it somewhere in the realm of the Addams Family – with dash of Potterverse and a big heap of Roald Dahl.
The stories were first brought to big screen in 2004 in a condensed format with Jim Carey as Olaf – which was great or terrible depending on who you ask. A series will give the books some room to breathe.
Cast includes: Patrick Warburton, Neil Patrick Harris, Usman Ally, Alfre Woodard, Malina Weissman, and Louis Hynes.
All 8 episodes drop on Netflix January 13th in the US & Canada.