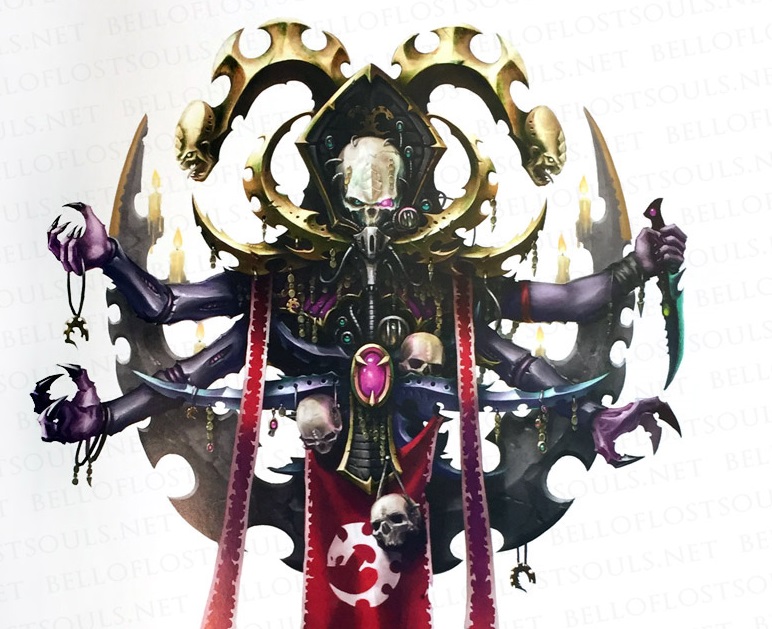 Goatboy here to look at some big questions we have on exactly how the Genestealer Cult works.
This codex doesn't follow the normal traditional rules for armies so there are a few things that are coming up.  I am sure will have something come out from GW – but with a rather quiet digital week will have to wait and see.  I suspect they are gearing up for a big "splashy" release covered in Tzeentch flames.  Will see as we hurtle towards the normal no new only bundle releases we normally see after Black Friday.
Well list out the questions I have in no particular order.  Some are more "important" to the armies power level then others.  I think overall the book is going to cause a lot of losses on the competitive front – but feel it spoils more of the top players than really wrecking specific army types.
The biggest army it hurts is Eldar – which is not a bad thing for a lot of players.

How does the Cult Ambush chart work with Servo Skulls?
Since it works sorta like an infiltrate would the skulls stop you from showing up and getting the jump on an opponent?  We have some precedence to having the skulls not effect it from the initial Genestealer Cult FAQ and the one Overkill full formation.  They had a rule that allowed them to set up as infiltration and assault turn 1 – and the  FAQ stated Servo Skulls did not stop it.  I am under the impression that Cult Ambush – while setting up initially in the Infiltration phase, is not an infiltration set up so the Skulls would not stop the effects you roll.  But again – in the initial set up phase they go down at the Infiltration phase so it would imply that it is an Infiltration set up – thus the Servo Skulls would rat them out to the Inquisitor.

Subterranean Uprising Reserves?
The next question deals with one of the "problem" formations in the Subterranean Uprising.  The big thing is that they have to set up by Infiltration/Cult Ambush. Does this mean they can't start in reserves at all?  It's implication that Cult Ambush is the same as Infiltration is reiterated again here.  Beyond the forced deployment – it also has the issue of does the effect of Cult Ambush set up last beyond the initial deployment phase? Cult ambush has rules stating the unit cannot move in the movement phase – but as you are setting them up in the deployment phase and not during a "turn" they wouldn't have to worry about the not being able to move rule of Cult Ambush.  They would still be "infiltrating" thus they couldn't assault unless they rolled a 6 – but they could roll the 6 – move 6 inches and guarantee their assault.  After talking with some friends I think they would be able to move as the deployment phase doesn't happen during a turn – thus when they start their turn they are "fresh" and can still move.  If they couldn't move the formation would be pretty weak and would have to always start in reserve.

Subterranean Multiple Rolls?
The same Formation has another question involved in how it interacts with multiple rolls on the Cult Ambush chart.  Some people think you would reroll doubles for the cult ambush roll.  Nowhere in the rules does it state you have to reroll any double effect unless it specifically states you do.  The ones that have you reroll are Psychic Power generation rolls, Warlord Traits (Iron Hands), and Daemonic Gift Rolls.  The other effect that lets you roll twice on a chart but not rerolling doubles would be the new Traitor's Hate Warband formation and detachment that lets you roll twice on a Chaos Boon chart but having to pick one out of the two you roll and not rerolling a double effect.  I am under the opinion the only time you reroll anything is when it tells you that are you are able too.  If it doesn't say in the rule – then you have to pick one of the effects out of the 2d6 or 3d6 dice.

Cult Insurrection ICs?
Next up is how the Cult Insurrection detachment works with their extra rule Numbers Beyond Counting.  The rule allows a unit that comes back from reserves to get back d6 models that were previously slain.  The question comes in how IC's work attached to the unit – especially the Broodcoven formation that has 3 of the HQ's mixed into a pseudo unit.  Does this mean you could say – return a dead Magos that died the turn before or the Patriarch?  We think that since each one keeps the IC rule that when it dies it is now "unattached" from the unit – thus it doesn't go back into reserves as it is dead.  I don't know how powerful it would be – because again I think each of the guys would count as a KP due to still having the "ic" rule.  It is an odd unit as it has verbiage that says it stays together but still has some of the rules that allow it to join, move, and change units.  This all comes down to the oddness about what a unit becomes when it joins up with other IC's etc.

Broodcoven Killpoints?
Speaking of the Broodcoven – how many Kill Points does it counts towards?  The other forced into one unit options either have something stating how many KP it is worth (Greentide) or they don't say anything about it (Seer Council).  The one that don't say anything specifically state the units that had IC lose that and can't join other units.  Look at the Heralds of the Great Wolf and how they lose IC and thus fully imply they are a single unit of characters.  Brood coven is built with still keeping IC and having the ability to join units thus it makes me think they are at least 3 KP worth of love by killing the unit (or in reality killing everything else around the unit).

Mind Control Targets?
The Mind Control power is also weirdly worded.  It is a Focused Witchfire – which normally implies the caster can pick the model.  The wording has Unit in it but then the rest of it implies model for shooting.  So the question is – does it work like the Cabal power where it can shoot the entire unit or does it only effect a single targeted model?  The White Dwarf talked about the Terminator shooting its Assault cannon thus implying just a single model – but again it is kind of broad.  The Focused witchfire rule implies a single model is picked and thus I think it should follow that ruling.  It makes the power a lot weaker unless you are just casting it at a Single Riptide or Storm Surge.

Astra Militarum / Knight Allies?
Finally we have another question dealing with the Astra Militarum ally.  Now that the regular Knights are now a Knight Formation choice – how do the FW Knights work?  They can be taken as a Lord of War choice in the AM army – but as they are part of the Knight faction – are they Come the Apocalypse with the GSC?  If so this would make it where you can't take them in ITC – as well as make sure the GSC can't deploy near them.  It again points to how GW needs to define how different things are bought for the army, what faction they are aligned too, and how things like combining a bunch of IC's into a unit work.  I am sure 8th might have a better "answer" to all of this but will see.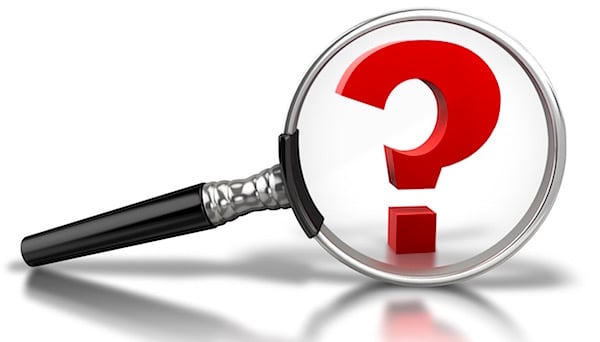 Are there any other rules issues you see with the Genestealer Cult?  I tried to think of as many based on the internal questions I have within a Facebook chat.  Most of the time we err towards balance over overpowered nonsense.  Still this book is a completely different "monster" when compared to the other newer releases so it becomes a lot harder to figure out what GW meant.  Hopefully next week we have some Chaos stuff to talk about with the coming on Fenris Part 2: Revenge of the Chew Toy.
~How are you handling these question in your playgroup?