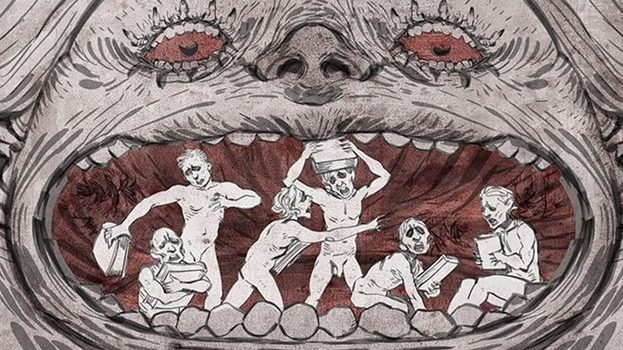 Monster is back – and it's breaking its own crowd funding records.
Monster 1.5 includes the core box we all know and some updates based on player feedback about the first edition.
The Philosophy of Death is an optional set of rules that are part of the new gamebook. Survivors choose a philosophy at birth based on the settlement's campaign choices; this will guide development, learning abilities, and how they level up during the game. The Fighting Arts system is replaced with new cards that level up based on a survivor's chosen philosophy. ThePhilosophy of Death ruleset also streamlines the game so it isn't as focused on individual survivors by using a new points system.
The KS also has a new First Hero Expansion, which allows veteran survivors without their own settlement to invade a settlement and take it over after a battle with the First Hero. This lets experienced players to start games at year 12 or 20 without resorting to a complicated set of rules – battle it out and take the spoils! The expansion also includes story events based around the invaders' slaughter of the settlement's hero.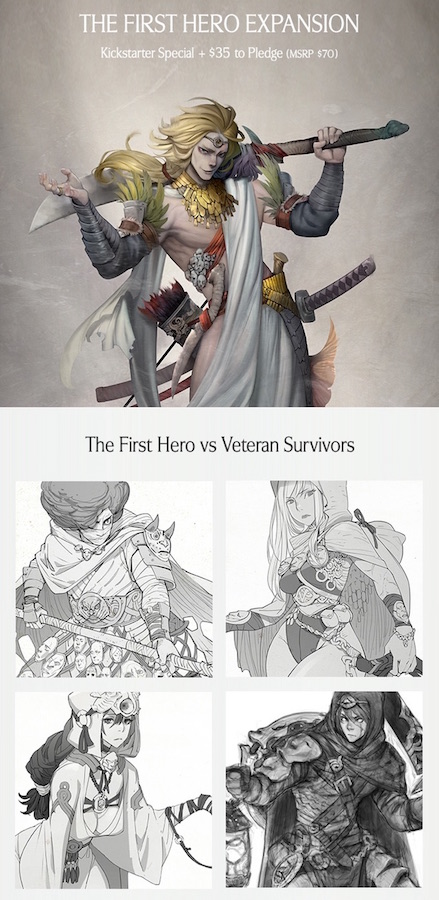 The 'Gambler's Chest' of rewards is bound to grow in the coming days…
If you weren't able to secure a copy of the core game the first time around, now is your chance. The game is fantastic and endlessly re-playable. The components are super high quality, the art is gorgeous, and it features the insane sculpt quality we've come to expect from Kingdom Death. There are limited number of games made – make sure you get one!
AdamHarry unboxed of the first printing of the core set of Monster…