Star Wars Destiny: Learn to Play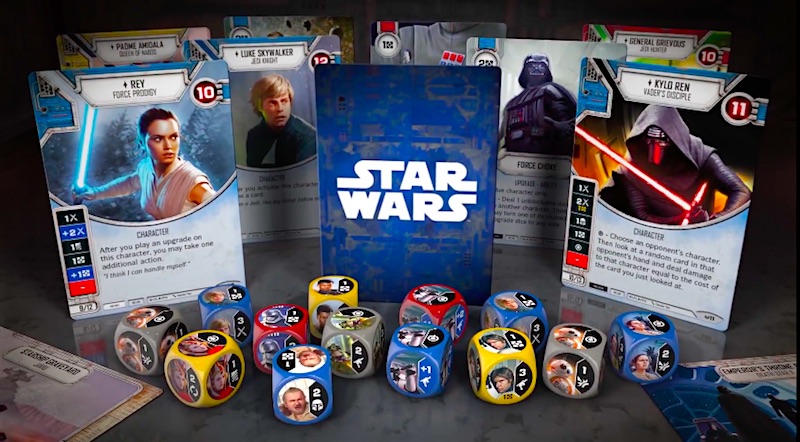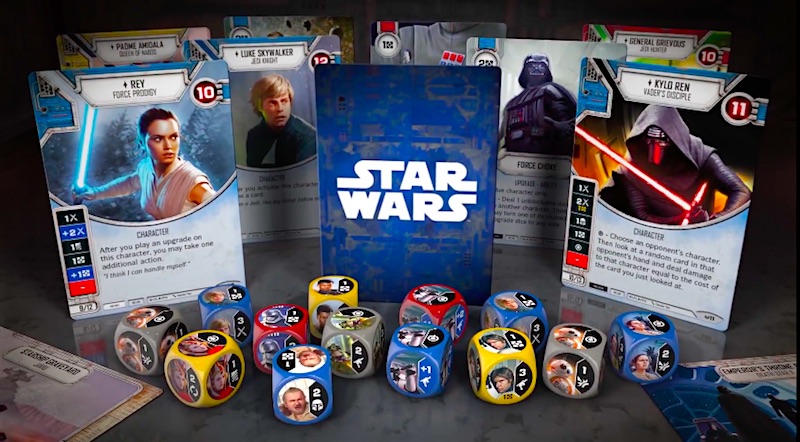 Learn to play Fantasy Flight Games' Star WarsTM: Destiny, a dice-driven collectible game with this all new tutorial.
Star Wars Destiny Basics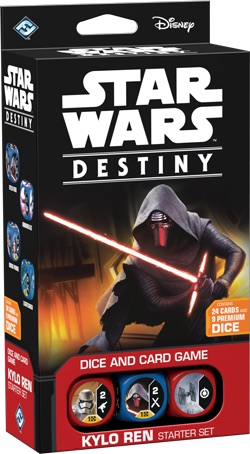 The FFG Press Announcement:
…Fantasy Flight Games is proud to announce the upcoming release of Star WarsTM: Destiny, a collectible dice and card game of battles between iconic heroes and villains that will encompass characters, locations, and themes from the entire Star Wars saga.
In Star Wars: Destiny, two players engage in a fast-paced duel, each striving to eliminate the other's characters first. The game's innovative mechanics combine dice-driven combat with faction-driven hand management. Straightforward rules make the game easy to learn, but also enable deep strategic thinking and clever deckbuilding. Players will be able to create decks that include characters from every faction and any era, as long as heroes and villains are on opposite sides of the fight. For example, Padmé Amidala might fight alongside Rey and Finn, taking on Jabba the Hutt, Kylo Ren, and Jango Fett.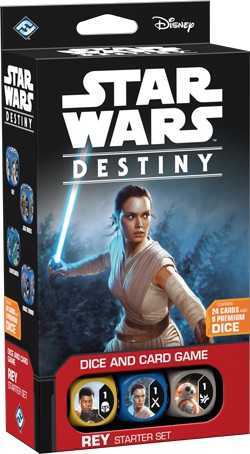 Star Wars: Destiny will launch with two starter sets featuring Rey and Kylo Ren from The Force AwakensTM, and a range of Awakenings booster packs. Each starter set will contain nine premium dice and twenty-four cards; each booster will contain five cards and one die. This collectible format will allow players to enter the game at their own pace, expand when they're ready, and experience new discoveries with every booster pack. Star Wars: Destiny will exist side-by-side with Fantasy Flight's Living Card Games®, which have been extremely successful and which will continue to be supported and developed.
Subscribe to our newsletter!
Get Tabletop, RPG & Pop Culture news delivered directly to your inbox.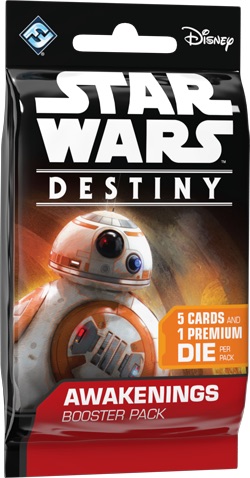 The Star WarsTM: Destiny starters sets and Awakenings booster packs are currently scheduled to become available simultaneously in November of this year.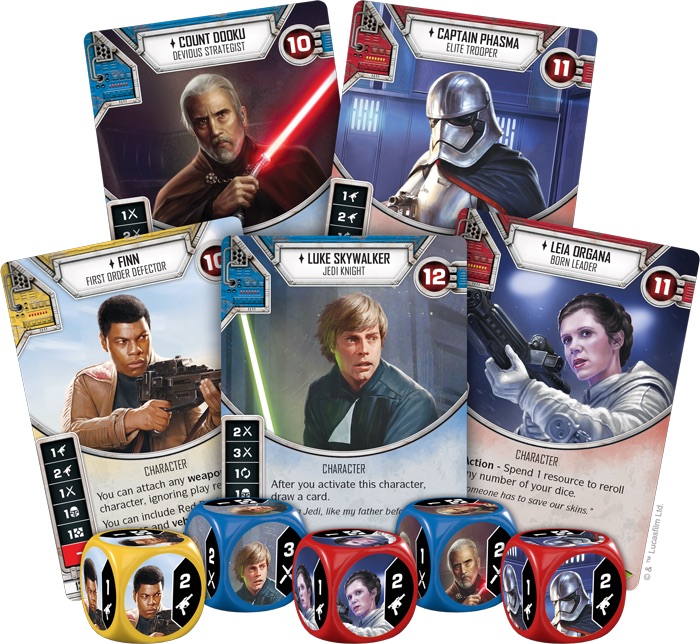 Initial Products:
~Star Wars Destiny hits stores this month.