Tabletop Crowdfunding Round-Up Nov. 22nd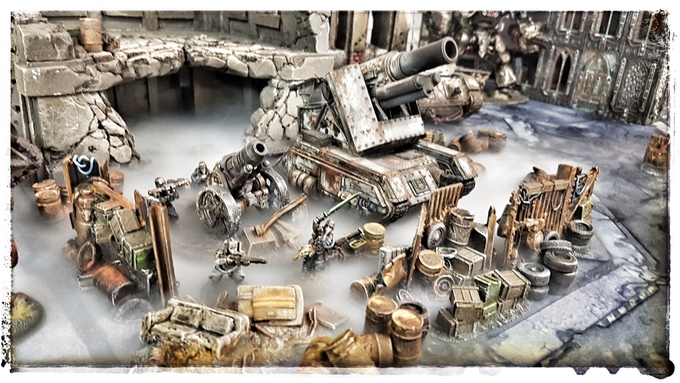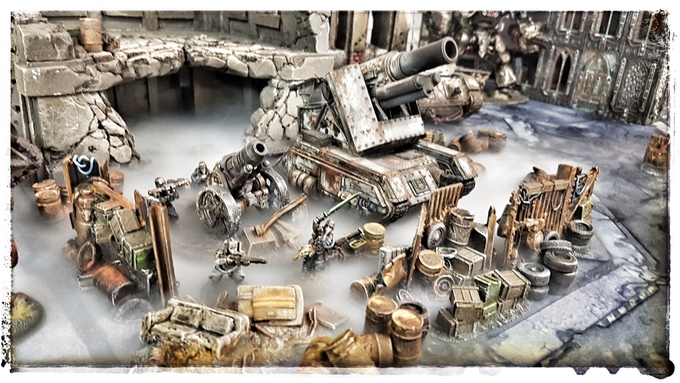 Shady cyberpunk slums, dueling wizards, and Victorian steampunk battleships- Come check out this week's batch of Kickstarter highlights!
Pictured above: Kraken Scatter Terrain
Zenit Miniatures have teamed up with Unusual Creative Studio to bring Yokai Quest to Kickstarter. This cooperative miniatures-based board game follows in the footsteps of games like Super Dungeon Explore and Arcadia Quest, with its anime-inspired chibi miniatures and artwork. Players select their hero of choice, fight hordes of vicious demons, equip their characters with loot and magical trinkets, and face off against each stage's monstrous boss encounter. The Hero pledge level will cost you €100/$106 and includes the base game, the Oni Invasion expansion, and all unlocked stretch goals.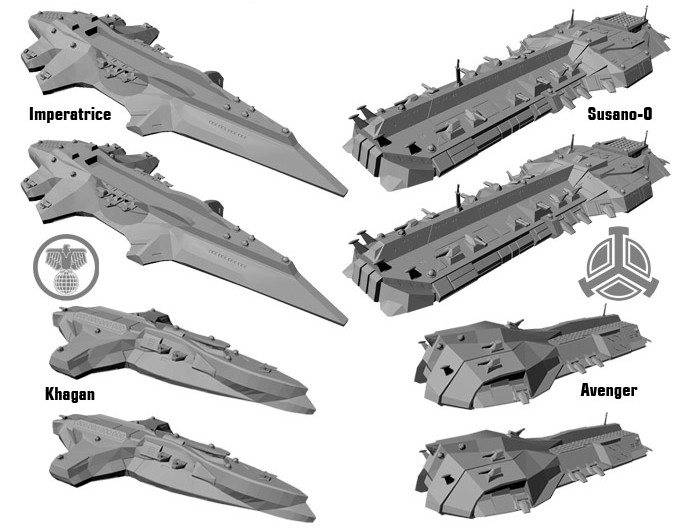 Dream Pod 9's Heavy Gear franchise is receiving a new spin-off game in the form of Dreadnoughts that focuses on the setting's massive hovering landships, though the titular Gears and other troops will appear as well. The campaign is funding the production of the first two ships for the Allied Southern Territories and Confederated Northern City-States, with additional ships, interchangeable weapon load outs, and sculpted troop and vehicle models as stretch goals. The 2-player starter set costs $80 and includes four ships for each faction, but if all the stretch goals are met that number could balloon to 20 ships, 100 troop miniatures, the rulebook, and all the cards and tokens you need to play.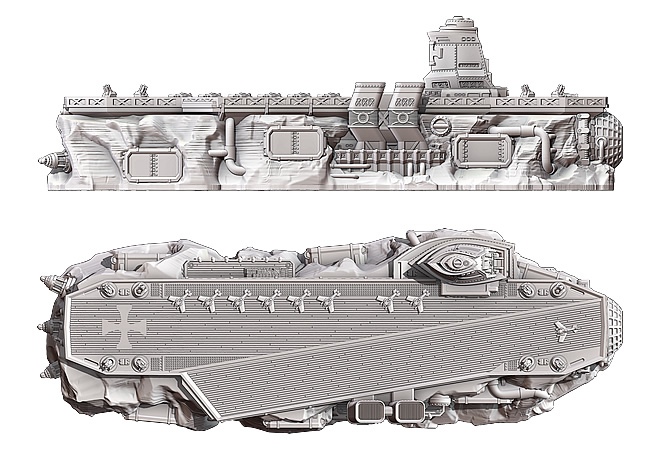 Weeks of player feedback has resulted in the launch of Spartan Games' latest Dystopian Wars Kickstarter. The spearhead of this massive expansion is the new Operation: Ice Maiden 2-player starter set, which includes over 45 miniatures divided amongst the Russian Coalition and Prussian Empire factions, as well as all the dice, templates, and accessories you need to play and two copies of the 2.5 edition rulebook. That isn't to say that the other factions will be left in the cold however, as all the core factions are getting their own big box of new toys to play with. The Ice Maiden box will set you back £65/$80, or you can grab the new rulebook and a faction box of your choice for £40/$49.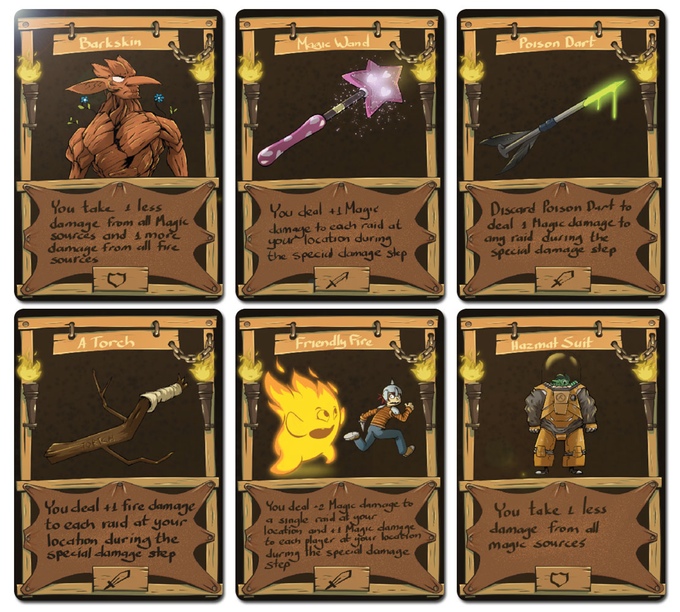 Stay Out of My Dungeon! combines elements of hidden agenda social deduction games with worker placement mechanics for up to 6 players. Players control one of six unique goblins as they work together to reinforce their dungeon from the armies of the greedy King Flumperdump. Things won't be that easy though, as one player is secretly a spy trying to sabotage everyone's efforts to ensure that King Flumperdump is able to steal the dungeon's riches. Other players could even be Anarchists or Selfish Jerks, each of which have their own secret agenda counter to both the Spy and the Loyalists. You can buy your own copy of Stay Out of My Dungeon! for $35.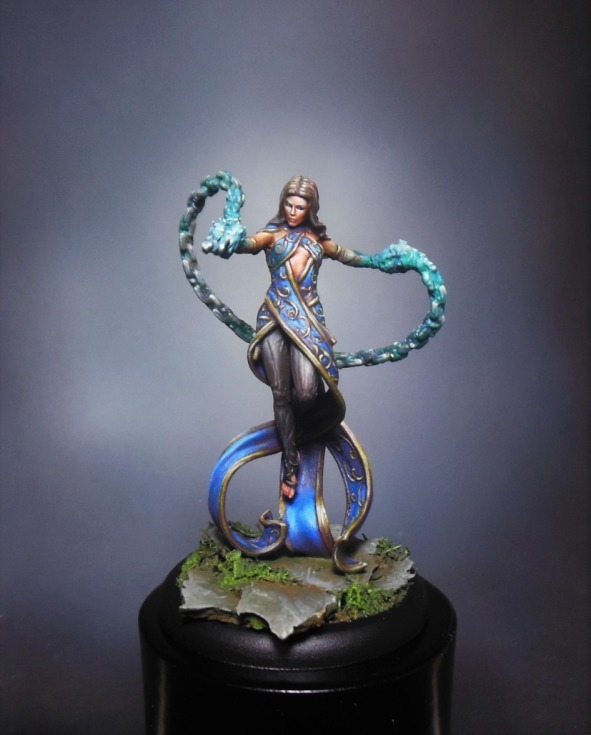 Grand Arcanum Games is back on Kickstarter looking to fund a new round of miniatures for their Roots of Magic skirmish game. In Roots of Magic, players control dueling wizards from one of 6 rival magical orders. The rules are finished and free to download, making this campaign strictly about expanding the Roots of Magic miniatures range. You can get all 8 of the new Acolyte models for £60/$74, and the entire range of existing models are available as add-ons.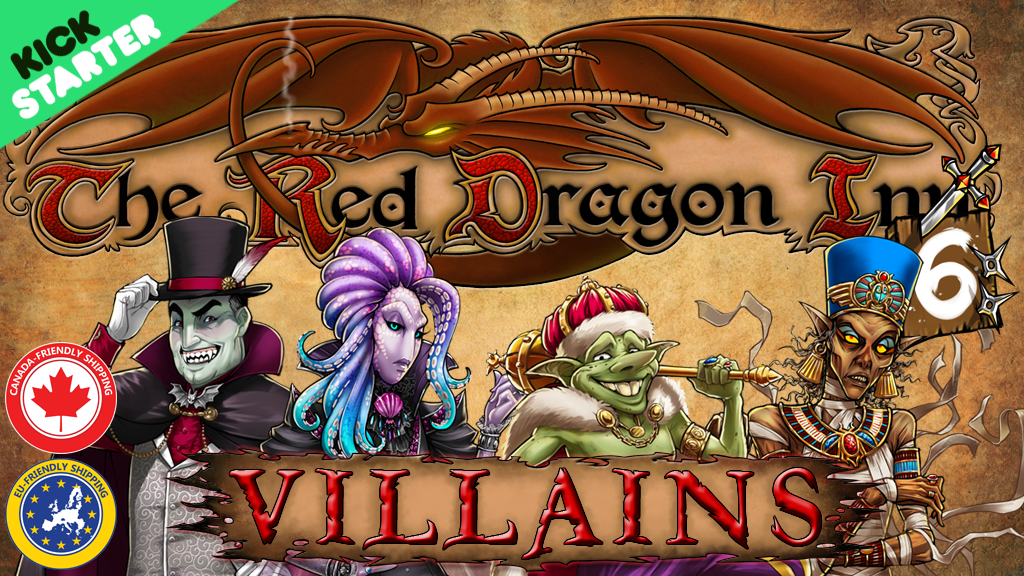 Subscribe to our newsletter!
Get Tabletop, RPG & Pop Culture news delivered directly to your inbox.
Villains is the latest standalone expansion to the popular Red Dragon Inn game franchise. This time around you play as the villains that frequent The Black Dragon Depths tavern, celebrating a successful day of scheming and evildoing. As with the previous games, 4 players compete to be the last person standing after a night of booze, bar brawls, gambling, and debauchery. Villains also introduces three new game modes, and the four villain cards are compatible with previous Red Dragon Inn sets. You can get the basic edition of this latest expansion for $40.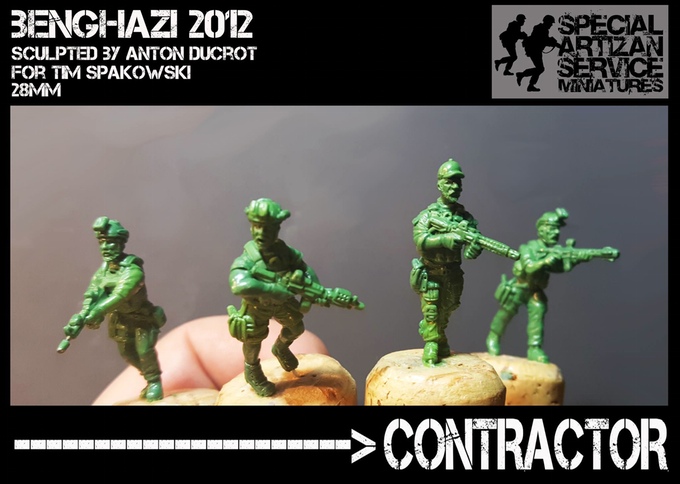 Special Artizan Service Miniatures is currently on Kickstarter looking to fund their first range of 28mm modern combat miniatures. This set of miniatures consists of 10 contractors inspired by the operators killed or injured in the 2012 Benghazi attacks. The contractors aren't the only models in the Kickstarter though, with a pair of resin SUVs available that would work well as terrain features on any modern combat board. All 10 contractors are available for $60, with $80-$100 bundles that also include the SUVs.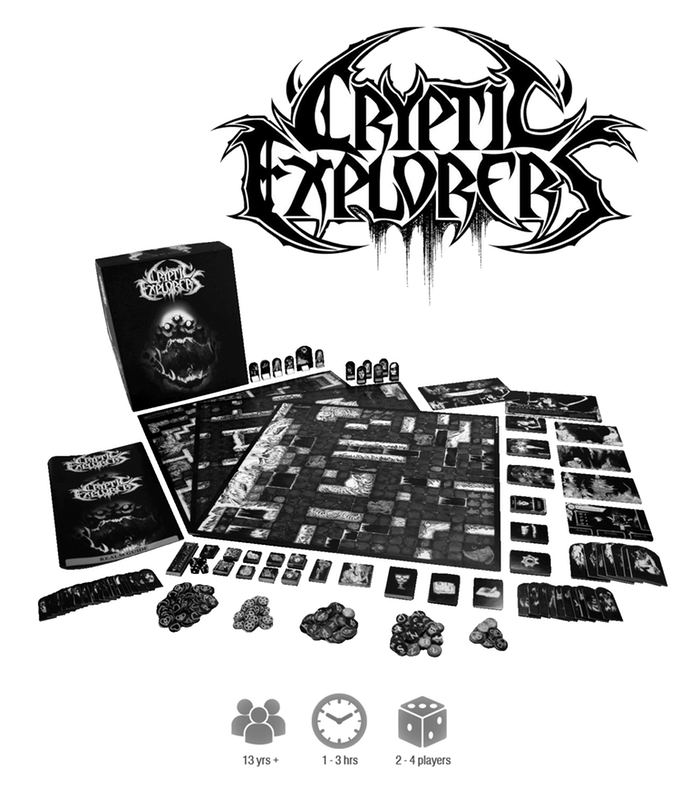 Cryptic Explorers is a asymmetrical horror board game for up to 4 players. Up to 3 players control customizable squads of Cryptonauts exploring the Realms of Death in search of ancient relics and occult tomes to bring back to Earth. The final player controls the Deity of Death, an ancient and malicious entity that will stop at nothing to slaughter the Cryptonauts using an arsenal of demonic minions and horrifying spells. Cryptic Explorers features an interesting and macabre aesthetic, with a black and white board and components. You can buy your copy for $59.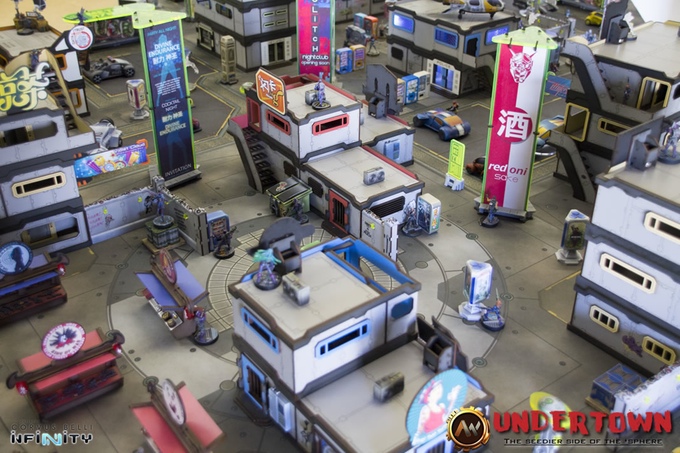 Finally, we come to the latest batch of pre-painted cyberpunk buildings and scenery by Antenocitis Workshop. Originally designed for Infinity, this line of buildings feature fully modeled interiors with removable roofs and plenty of optional accessories like futuristic graffiti and neon billboards. There's 8 unique buildings in all, with a ton of urban accessories to populate your cyberpunk slums. Pledges are limited, so you better check out the campaign soon.
While you're on Kickstarter, why not check out these other campaigns?
-Which of these campaigns are you interested in?