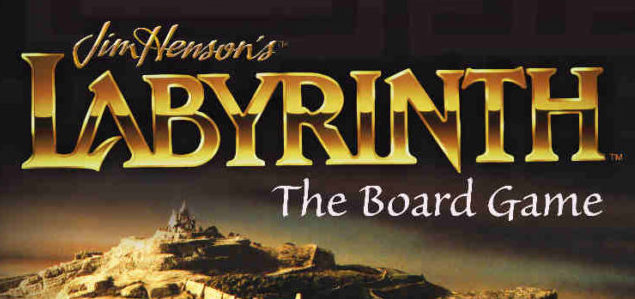 The Tabletop Spotlight is on Labyrinth The Board Game!
I hope you are all ready for this one! Our friends at Dragon's Lair Comics & Fantasy brought over this new one from River Horse Publishing – it's Jim Henson's Labyrinth The Board Game.
Just to get this out of the way – yes, this is a board game based on the classic movie Labyrinth. The artwork borrows heavily from the movie and the characters are all from the movie as well. In the game, 1-5 players race through the Labyrinth in hopes of finding the Goblin City and freeing Sarah's baby brother. But it's not as simple as just solving a simple maze.
The game play of the game is basically composed of 2 parts – the first part is the players trying to navigate the Labyrinth by overcoming random challenges from a deck of cards (aka the Labyrinth deck). If you can get through the maze and complete the challenges the players end up in the Goblin King's Castle where they have the final showdown with Jareth. We touch on more of the rules in the video but that's the basics of the game.
Overall, I think this game does have some solid replay value and it's not terribly complex. If you're looking for a lighter game to play with non-gamer family and friends I would consider picking this one up. And if you've got a fan of the movie in your life (and odds are you probably know one) then this would make a fun gift, too. So go check it out – Jim Henson's Labyrinth: The Board Game is in stores now!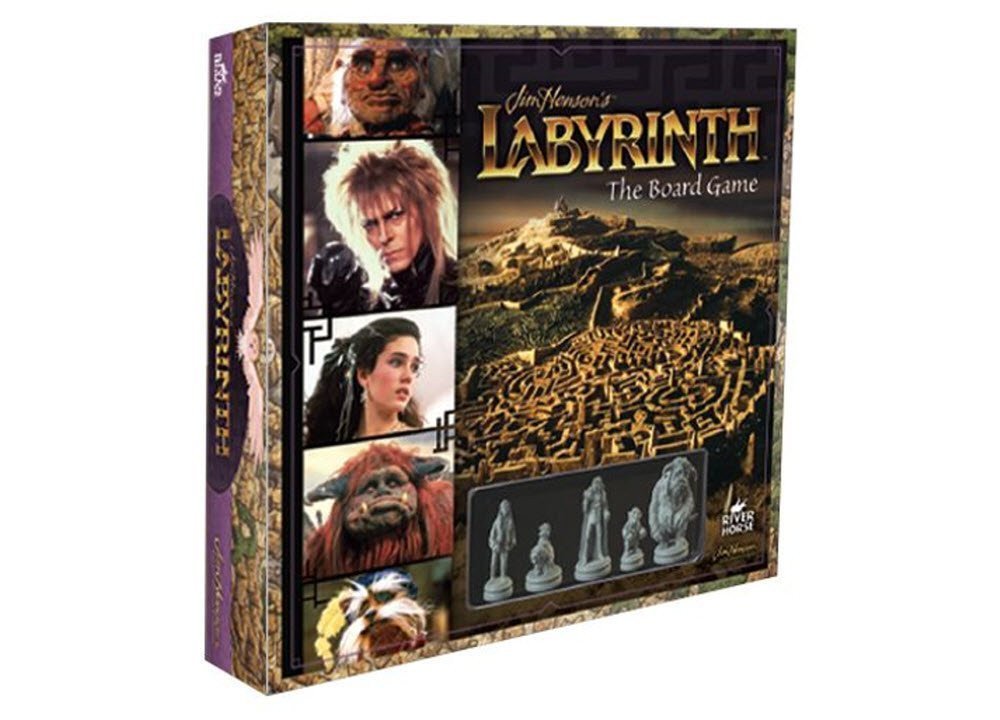 Will Sarah manage to defeat Jareth and his Labyrinth, or will the Goblin King turn little Toby into a goblin babe? You have thirteen hours to find out! Play with up to four friends in this fun family board game based on the classic Labyrinth movie by Jim Henson.

Game components
5 highly collectable figurine renditions of the main characters: Jareth the goblin king; Sarah; Hoggle; Ludo; Sir Didymus and Ambrosius
Rules booklet – 16 pages
2'x2′ game board – lavishly illustrated with inspiring new artwork featuring all the legendary places from the movie, including the Obliette, the Bog of eternal stench, the Goblin City and Jareth's Castle.
32 Labyrinth cards
Over 30 game tokens
6 polyhedral dice (D4,D6,D8,D10,D12,D20)
6 Reference cards
4 character sheets, 4 ability cards & 4 weakness cards.
4 card stand ups: Humongous, Goblin Infantry, Goblin Cavalry & Goblin Artillery.
Goblin clock & clock hand.
You remind me of the babe.