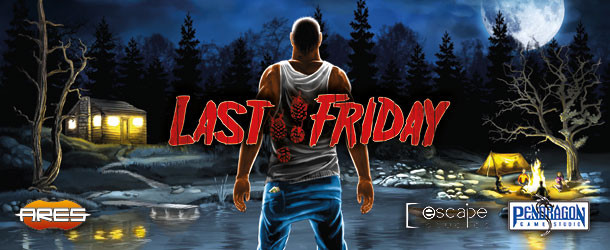 The Tabletop Spotlight is on Last Friday – the survival horror game inspired by slasher movies!
Move over Katy Perry – you might not remember Last Friday Night, but this one was MURDER. Last Friday a new game from all about your favorite 80's camping/slasher movie. For obvious reasons the name has been changed but I'm pretty sure you know exactly which slasher this game is roughly based on:
This game pits unto 5 players vs 1 in a game of survival. The team of 5 players are your basic camp counselors and they are trying to outwit and outlast the "undying psychopath" player. If you've ever played games like Fury of Dracula or Letters from Whitechapel, this game is a similar vibe. The main difference is that you're not trying to hunt the baddie down and you're not looking for clues (well, actually you can…but that's not the point), you ARE the targets!
To keep things interesting there are a pool of different counselors to choose from. They have different stats and minor abilities to keep the game play fresh from session to session. The game can also be played as 4 "chapters" or you can play through them all in one sitting if you really want to get into that camping spirit.
If you want to preview the game you can read the rules HERE. The big themes for this one are really the hidden movement mechanics and the deduction skills required to survive. Again, if you like those types of games but are looking for one where the stakes feel a little higher then check out Last Friday – in stores now!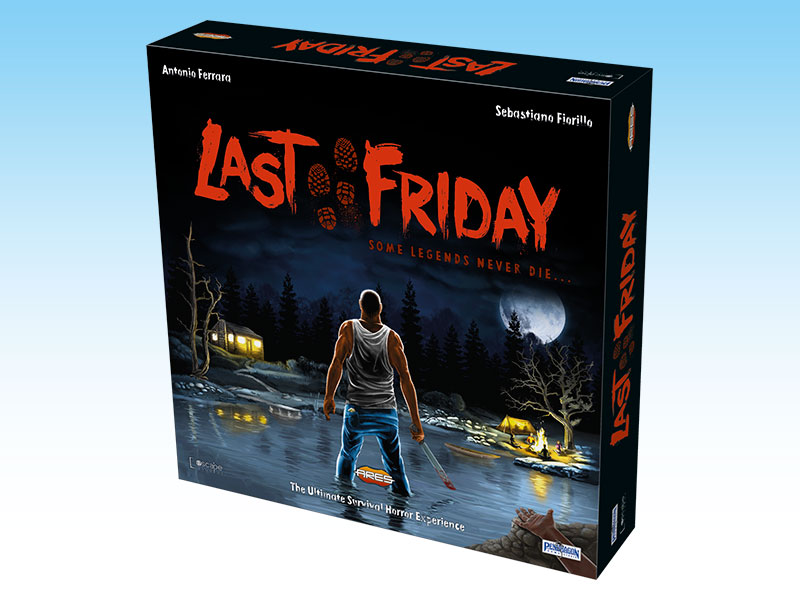 Summer 1980. Five friends were hired as counselors by the new owners of a camp in the woods, to patch up the property in exchange for a free vacation… but now they're just trying to survive the weekend.

In the past, Camp Apache was the scene of mysterious events. Legend has it, years ago a man suspected of multiple murders drowned in the lake while escaping from the police, but his body was never discovered. Local townsfolk are convinced an undead and murderous presence haunts the camp…

As a young camp counselor, will you be able to survive a long weekend of terror? Will you run away? Or, will you have the courage to fight the maniac and avenge your friends?

As the undying psychopath hidden in the shadows of the forest, will you be able to catch all the campers? You can hide from them when they feel brave, then take your revenge when they are unprepared…

Last Friday is a game for 2 to 6 players, divided into four chapters full of horror and suspense, which you can play individually or together in a long night of terror!
Summer Camp was never like this…