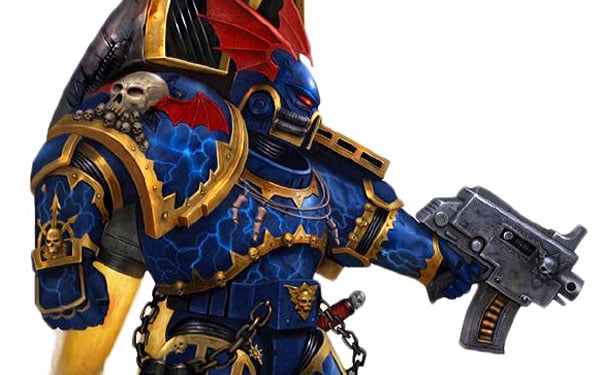 These are the Chaos Villains that you deserve…not the ones you need.
Chaos Space Marines have had a ton of characters in the past. We even talked about a few earlier this week that could definitely use some new models. But have you ever noticed a distinct lack of Chaos Special Characters from the "Other" Legions? I'm talking about the 4 Legions that have lots of lore written about them but aren't "Cult" Troop archetypes – Alpha Legion, Iron Warriors, Word Bearers and Night Lords. Chaos Undivided, non-cult troops, Traitor Legions…whatever you want to call them they still don't have any cool special characters.
It's time to change that. Here's a list of characters that need to show-up as Special Characters we think deserve to be on the tabletop. Here they are in no particular order: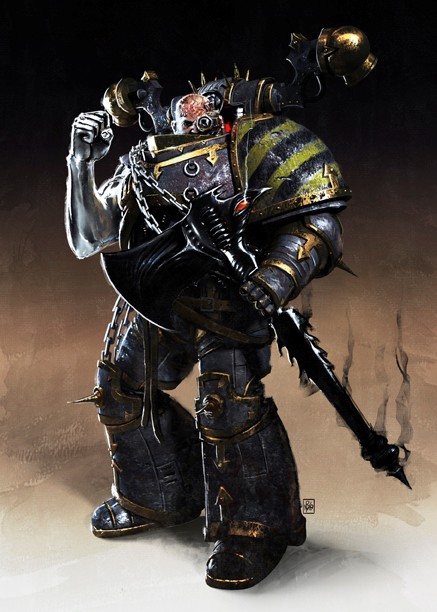 The Iron Warriors are a Legion that has had a crazy amount of Lore written about them. Masters of the Siege, heavy on the Warsmiths and artillery they are known for their relentless and scientific attacks. Honsou is one of the more famous Warsmiths. He is a major player of the Iron Warrior Series and also does a fair bit of antagonizing in the Ultramarines Series, too. For a character that has had a TON of lore written about him, Honsou has never had any official rules. He's really the poster boy for what would make an excellent Special Character for the Iron Warriors.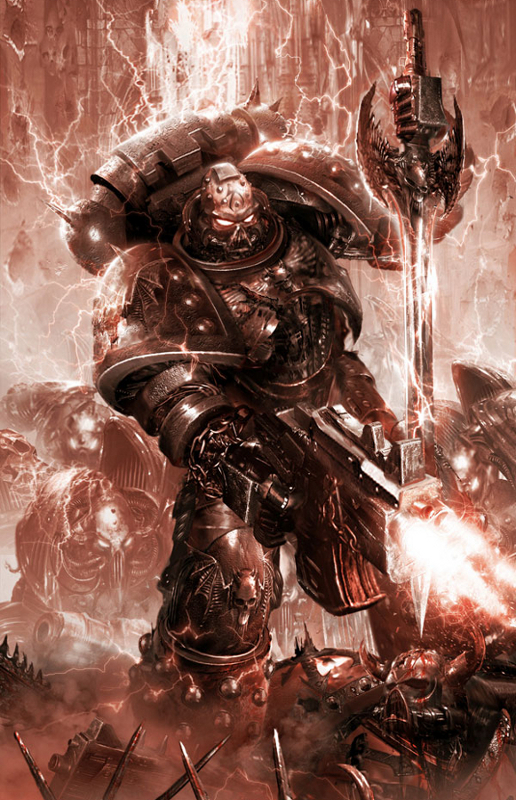 A member of the Night Lords, Talos actually died in a battle with Jain Zar. However, his Gene seed was recovered and was used to create a new "Prophet" for the Night Lords. We need to see Talos Valcoran return or a new Chaos Space Marine Character known as "The Prophet" make an appearance! If you're not familiar with "The Soulhunter" he actually was the central figure for the three books in the Night Lords Novel Series.
This is another character that has had their own book series and still doesn't have rules for the Tabletop. If I was going to pick a Night Lords Special Character Talos would be my first choice.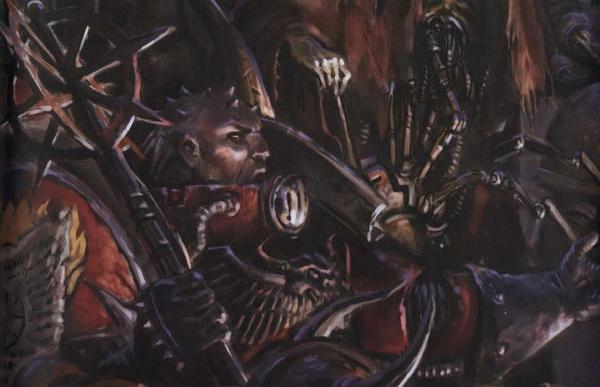 Erebus does have a model but it's from the 30K range. So yeah, sure he could be used on the table top but that doesn't mean he doesn't need a 40k version of his rules and a new model! Erebus has also been around for 10,000 years so it's a great opportunity to get creative with the model as well as the rules. Games Workshop already has the basic rules with the Dark Apostles – why not take those and amp them up for Erebus? But he's not the only Word Bearers character around…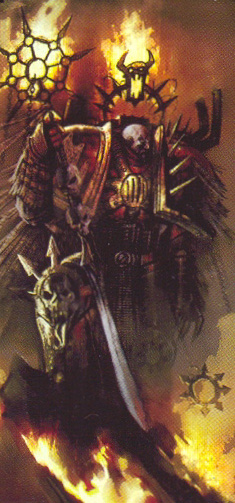 I am double-dipping on the Word Bearers but I think they deserve it. Yes, Kor Phaeron does have 30K model as well but he could use a 40k version, too! I'd like to see what he would look like after 10,000 years of spreading the "good word" anyhow. Plus, if you're familiar with the lore of these two characters in "modern" 40k then you know they have an interesting dynamic. I'd best describe their relationship as "frienemies." They are very much rivals but neither one has enough sway over their legion to boot the other.
Anyways, Kor Phaeron and Erebus would be fantastic Chaos Special Characters for the Word Bearers to take to the tabletop!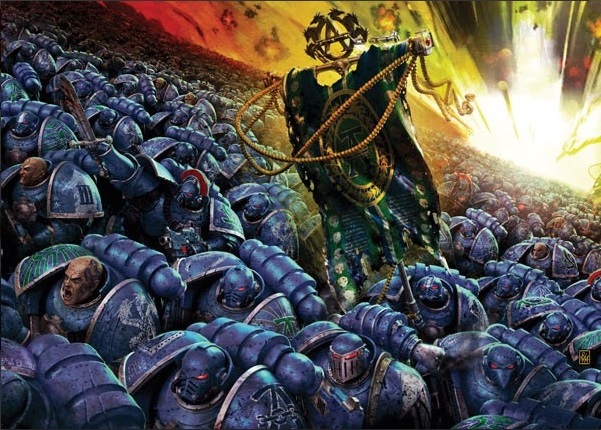 The problem with Alpha Legion characters is that they are almost too good at blending in. But I really think it's about time we get at least ONE of them to become a Special Character. I wanted to nominate Arkos the Faithless from the Siege of Vraks campaign. Now, he was apparently captured at the end of the campaign along with 14 other Alpha Legion members by The Unforgiven. To me – that means they have escaped as planned.
I don't know how they would have made their escape but c'mon! These guys have more than their tricksy way – they have the power of PLOT and no one can stop that. So what do you say? How about an Arkos model with some cool rules for the Alpha Legion?!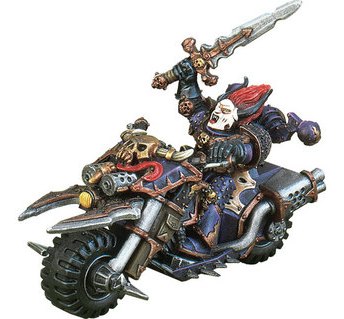 He does cocaine.
We have had TWO Huron Blackheart Models (if you count the Forge World Astral Claws model) and we've had ZERO Night Lords characters in "modern" 40K. Heresy-Era is different story…So where's the Chaos Special Character Love for their original Traitor Legions?
The other Traitor Legions need love too – So what Chaos Characters from the Lore would you want rules for in 40k?