It has begun – Black Library is here with their Annual Advent Calendar!
Every year Black Library puts together a fantastic Advent Calendar leading up to Christmas Day. Starting today they will be releasing 18 Ebooks and Six Audio dramas over that time. I hope you are ready for Advent!
Advent 2016 – Day 1 – Today's Story: Perpetual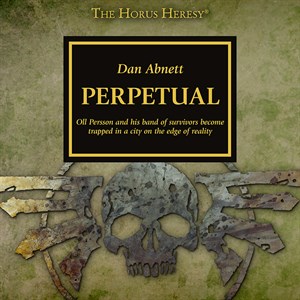 Escaping from ruined Calth, Oll Persson and his band of refugees are trapped on a dark, forgotten world. But the enemy draws near, and immortality may not be enough to survive…

LISTEN BECAUSE
It's the return of Oll Persson in a tale following the events of 'Know No Fear' and 'Unmarked' which drives the mysterious Perpetual towards his ultimate destiny…

THE STORY
Oll Persson stands apart from the rest of mankind. He is one of the old ones, one of the undying. One of the Perpetuals. Now, fleeing from the ruins of Calth with his band of fellow refugees, the vagaries of the warp have brought him through the backways of time and space to a city that rests on the edge of oblivion… and no further. The path has ended abruptly, and Oll's enemies are finally closing in. Will his immortality be enough to save him this time?

Written by Dan Abnett. Running time 27 minutes. Performed by Gareth Armstrong, John Banks, Ian Brooker, Cliff Chapman, Steve Conlin, Penelope Rawlins, Saul Reichlin and Luis Soto.
You can also sign up for a subscription for the entire event so you don't miss anything!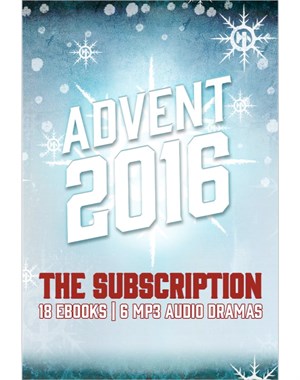 Every title in the 2016 Advent Calendar
All 24 stories for the price of 18!

Eighteen short stories and six full-cast audio dramas bring you a whole host of stories from the worlds of Warhammer 40,000, Warhammer Age of Sigmar, The Horus Heresy and Blood Bowl – and they're all brand new!

SUBSCRIBE TO IT BECAUSE
You get a brand new eBook short story or MP3 audio drama every day from the 1st to 24th of December. From the grim darkness of mankind's civil war to anarchic madness on the Blood Bowl field, there's loads of excitement and action to be had, and at a great price over buying the stories individually.
Makes a great gift…