BL: Advent – Day 12 "The Embrace of Pain"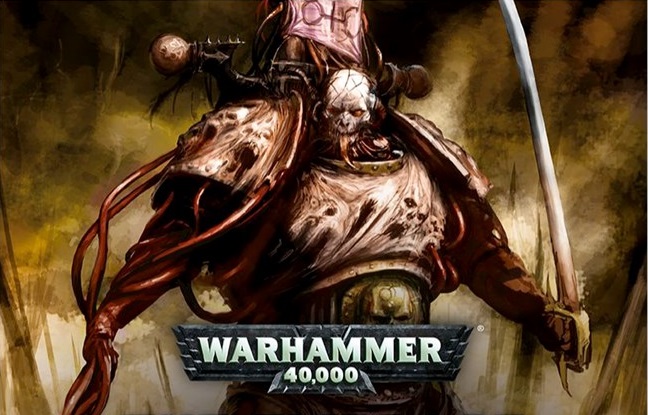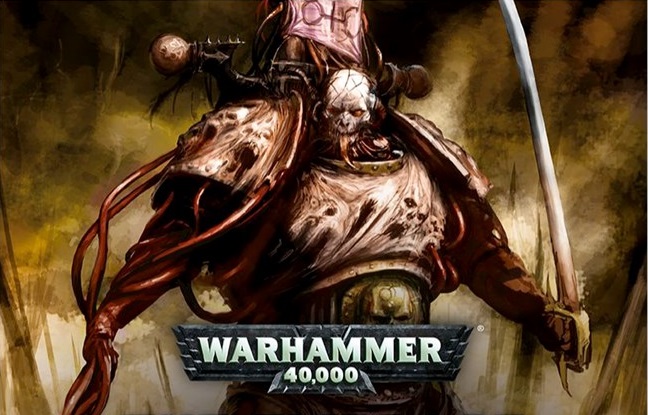 Lucius the Eternal faces down another champion of the dark gods…
Advent 2016 – Day 1 – Perpetual
Advent 2016 – Day 2 – The Maiden of the Dream
Advent 2016 – Day 3 – Into Exile
Advent 2016 – Day 4 – The Road of Blades
Advent 2016 – Day 5 – The Calculus of Battle
Advent 2016 – Day 6 – Fixed
Advent 2016 – Day 7 – The Grey Raven
Advent 2016 – Day 8 – Wraithbound
Advent 2016 – Day 9 – The Soul Severed
Advent 2016 – Day 10 – Prodigal
Subscribe to our newsletter!
Get Tabletop, RPG & Pop Culture news delivered directly to your inbox.
Advent 2016 – Day 11 – Bear Eater
Advent 2016 – Day 12 – The Embrace of Pain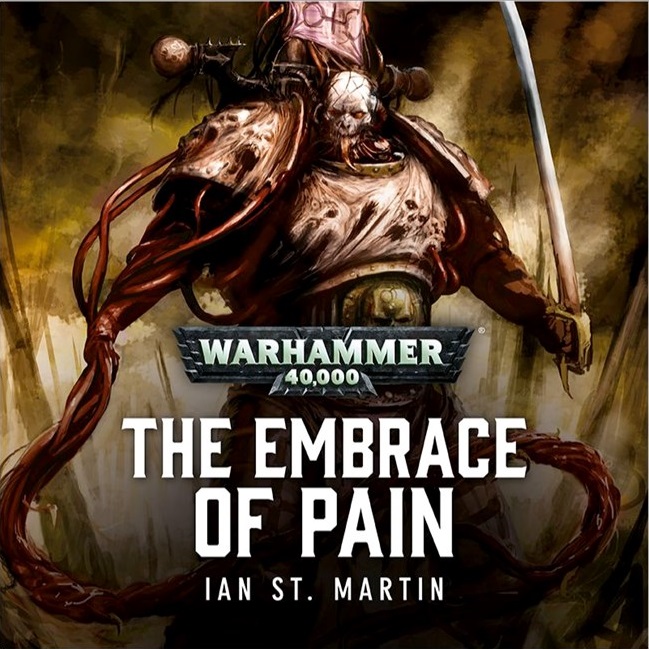 Day 12 of Advent 2016
A Lucius the Eternal audio drama

Lucius the Eternal is openly challenged by a champion of the old Death Guard Legion. Could an immortal daemonhost, blessed by Nurgle, be the undoing of the blademaster's curse?

READ IT BECAUSE
Lucius the Eternal is a fascinating character, and his unique curse (or blessing, depending on your point of view) coupled his pride and pitted against the gifts of Nurgle make for one hell of a tale.

THE STORY
While voyaging through the depths of the warp, the infamous blademaster Lucius the Eternal is challenged by a servant of another god – a champion of the old Death Guard Legion, no less. Keen to remain dominant over his preening and ambitious rivals in the Cohors Nasicae, Lucius takes up his sword without a second thought… but could an unfeeling daemonhost of Nurgle, or the voices inside his own head, be the undoing of his Slaaneshi curse?

Written by Ian St Martin. Performed by John Banks, Antonia Beamish, Robin Bowerman, Steve Conlin and Luis Soto.
You can also sign up for a subscription for the entire event so you don't miss anything!
Every title in the 2016 Advent Calendar
All 24 stories for the price of 18!

Eighteen short stories and six full-cast audio dramas bring you a whole host of stories from the worlds of Warhammer 40,000, Warhammer Age of Sigmar, The Horus Heresy and Blood Bowl – and they're all brand new!

SUBSCRIBE TO IT BECAUSE
You get a brand new eBook short story or MP3 audio drama every day from the 1st to 24th of December. From the grim darkness of mankind's civil war to anarchic madness on the Blood Bowl field, there's loads of excitement and action to be had, and at a great price over buying the stories individually.
Will the curse of Lucius the Eternal come to an end? One way or another it's going to be a fun ride!