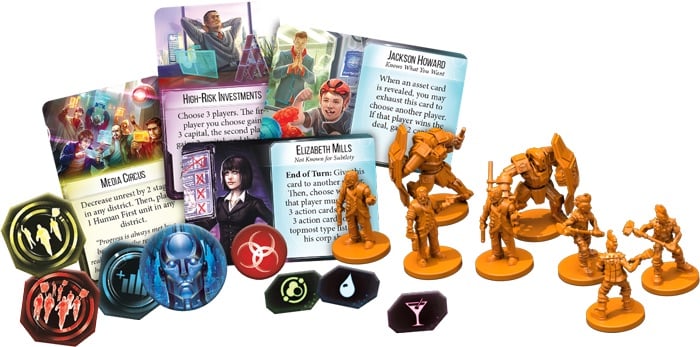 FFG has a slew of new releases this week gamers. Let's take a look: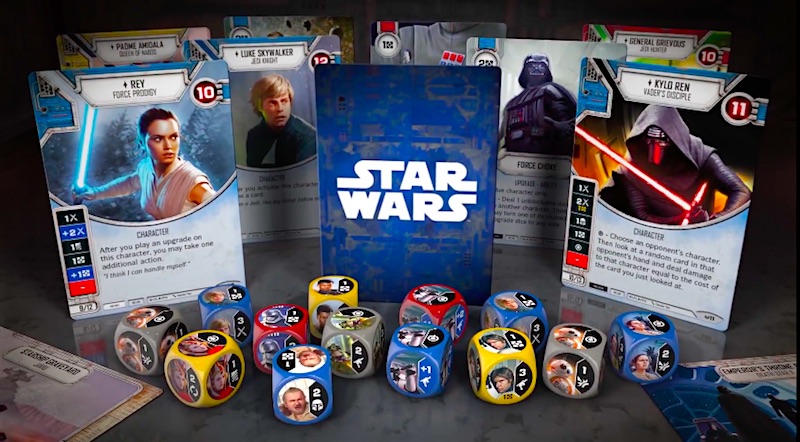 The first big news is Star Wars DESTINY has shipped. Read all about it here:
Moving on…

Span the space between two players with the massive, 26" by 26" natural rubber AwakeningsTwo-Player Playmat, allowing you both to enjoy a clean, classy play surface simultaneously. When Star Wars™: Destiny releases, you'll immediately be cast straight into the Star Wars saga, playing out the stunning battles from the movies or creating your own battles from your imagination. With plenty of space for all your cards and protection from spills or stains on the table, the Awakenings Two-Player Playmat is the ideal surface for your games. This playmat even features art of Kylo Ren and Rey, evoking their duel at the end of The Force Awakens as you play out your own duels within the game.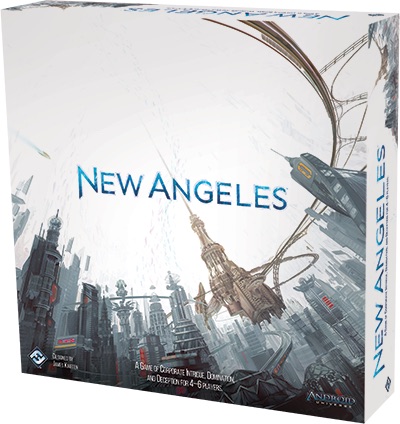 New Angeles is a board game of corporate greed and machinations for four to six players set in the Android universe. You and your friends each gain control of one of the worlds' most powerful megacorporations. Then you use your wealth and influence to create more wealth and more influence. Make piles of money, outperform the competition, and you'll be a winner.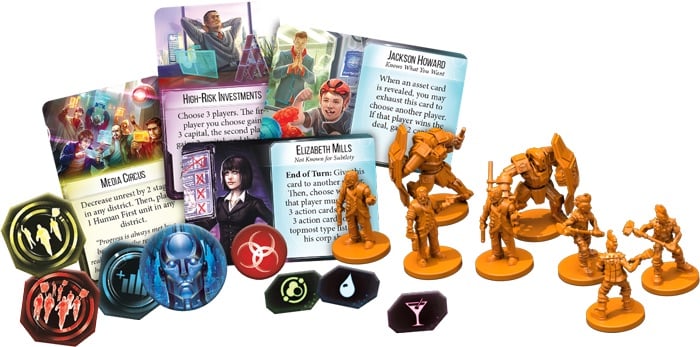 To do this, you'll cut deals and forge temporary alliances. You'll leverage your credits and maneuver for valuable assets. All the while, you'll also need to keep an eye toward the masses, striking deals with the other corps as necessary in order to keep a lid on crime, disease, and unrest. If you want to maximize your profit, after all, you need to keep New Angeles open for business!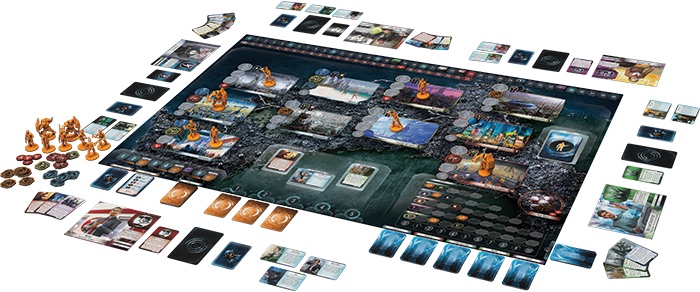 War wracks the Seven Kingdoms. Baratheon, Tyrell, Lannister, and Stark armies march into battle against each other, while Greyjoy raiders prey upon the coast and strike at undefended strongholds. Five kings have been crowned, and each will pursue his claim as long as he draws breath. Death is everywhere, in the gory aftermath of battles and the carnage wrought by pillaging soldiers. In the midst of all this tumult and destruction, one young girl receives a worn metal coin and first hears the fateful words: "Valar morghulis."
There Is My Claim is the fourth Chapter Pack in the War of Five Kings cycle for A Game of Thrones: The Card Game, and it continues your journey through A Clash of Kings, the second book in George R.R. Martin's epic saga. Here, you can evoke the turmoil of the War of the Five Kings with plenty of new cards that interact with Kings, even as the winter winds rise and the Summer and Winter plot traits become more important to your strategy. Finally, you also gain access to powerful new unique characters, including Jojen Reed, Pyat Pree, Jaqen H'ghar, and new versions of Stannis Baratheon and Aeron Damphair. 
~New Angeles looks pretty nice! Which one's your favorite?