Futbol Fantastique Dugouts from The XLC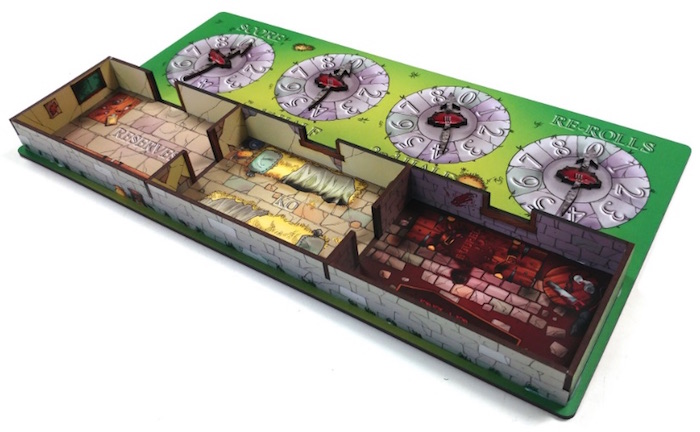 Keep your fantasy football games organized with this set of awesome dugouts.
The folks at The XLC have made this kit for all of you fantasy football fans, with your gaming needs in mind. These dugouts feature spaces for you to store your reserves, wounded, and dead; as well as 4 handy spinners that keep track of score, turns, and re-rolls. They're made of very sturdy, pre-printed 3mm MDF. Each kit comes with 2 dugouts with, so you and your opponent are covered.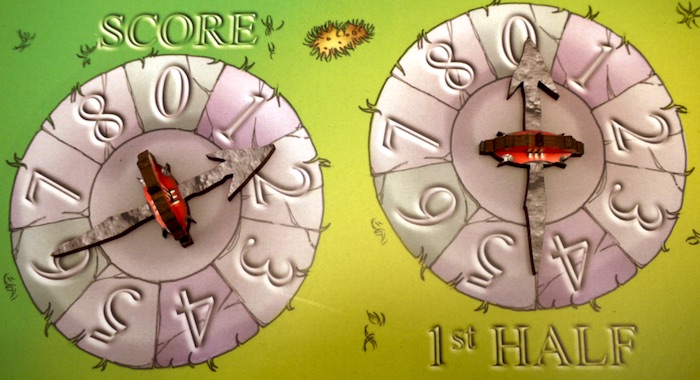 The art was hand drawn especially for this project by Kevin Rooney. It has a lot of neat little details – there's a helmet and a playbook in the reserves space, beds and medical supplies in the KO space, and some gruesome looking tools in the dead/injured space. The style fits perfectly with any fantasy football game, and adds a nice atmospheric element to your games.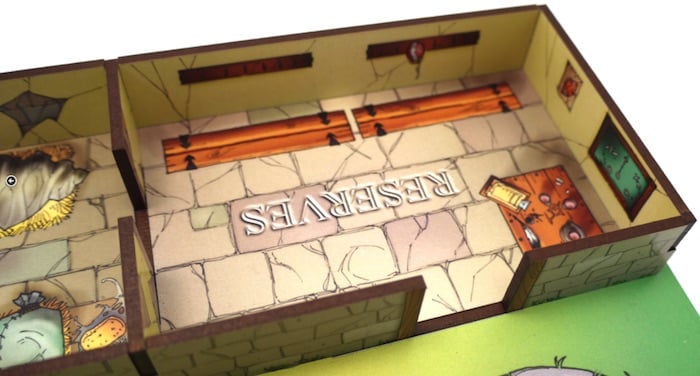 It took me less than 7 minutes to assemble each dugout after removing the protective sheet – it's really clear how everything fits together. A few notes on construction:
Take the protective sheet off slowly and with control to be sure it separates from the print entirely.
The pieces fit together easily, but they do require a little wood glue and some gentle pressure to stay in place.
The spinners are in two pieces that will need to be glued together – DO NOT GLUE THE SPINNERS TO THE BASE!
Overall it's really well done, and it looks fantastic. A quick, affordable way to solve a lot of game organization problems on the tabletop at one time. 
Kit Contains:
2 base boards (400mm x 213mm; roughly 15.5″ x 8″)
12 walls (1″ tall)
8 Spinners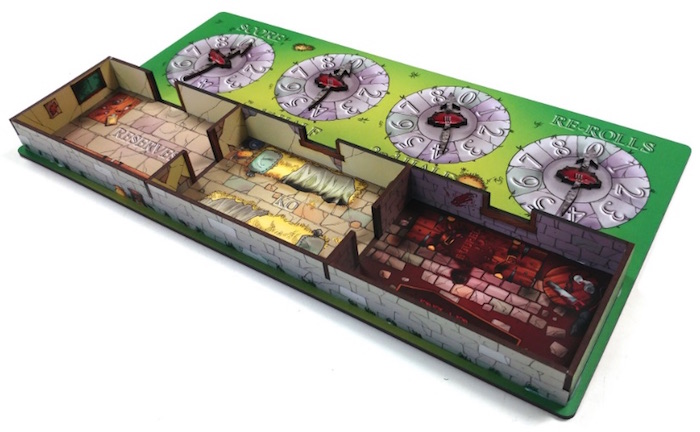 If you want a set of these great dugouts by Christmas order now!
Subscribe to our newsletter!
Get Tabletop, RPG & Pop Culture news delivered directly to your inbox.
Christmas delivery cut off dates: 
UK & EU: Dec 18th
ROW: Dec 13th