Privateer Primecast: Holiday Edition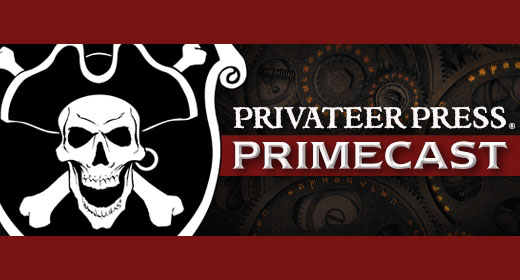 The gang talks about the latest errata, what's happening at LVO, and magical murder thematics.
It's time for another Privateer Primecast! Join hosts Will Hungerford and Will Shick as they talk about what's new with Privateer Press.
Join our hosts Will Shick and Will Hungerford as they discuss new releases, and chat about further details on upcoming Theme Forces and errata. Writing Manager Matt Goetz and Senior Writer Doug Seacat talk magical murder thematics with Will Shick. Quartermaster, James Arbuthnot sits at the mic for the first time to chat about giving in the holiday season. Convention Manager, JR Godwin and Hungerford talk about hobby classes at Las Vegas Open and more. The episode wraps up with Will and Will giving us a taste of what to expect next month on Primecast.