Review: Terra Tiles – Tundras & Wastelands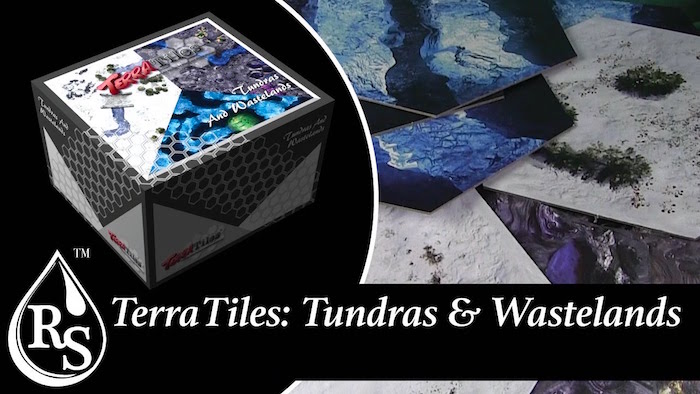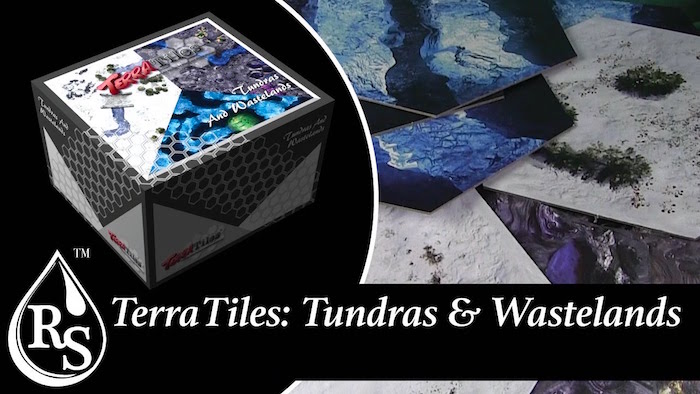 Just in time for Winter, an awesome set of tiles any player can use to bring some bone-chilling cold to their games.
TerraTiles is a modular, tabletop terrain system that transforms your table into a dramatic and exciting gaming environment. The Tundras & Wastelands boxed set features three unique environments for your battles: a harsh but beautiful winter tundra with its first snows, a chaotic wasteland depicting a bleak and war-torn environment, and an eerie cavern that features winding passageways to create underground labyrinths.

The first thing you'll notice when you start pulling the tiles out of the box: the art is beautiful with lots of photo-realitic details and vibrant color. It will add to the atmosphere and story of your games. The next is the quality of the material: the tiles are made of heavy weight cardboard, and are coated so they're durable and will hold up to a lot of game play.

The set comes with 60 full size tiles, and 6 half tiles – all are double sided so you get 132 full color, highly detailed hexes to play with.
9 inch tiles make setting up a map – and building on it while you play – easy.
The hexagonal tiles fit together in any orientation, giving you a ton of versatility.
They are compatible with any game, genre, or scale.
Everything fits neatly back in the box for easy storage.
They can help you build RPG campaigns – build a map, write your story around it!

They're a great investment for all table top gamers – I highly, highly recommend picking up a set or two or three.