Star Wars Show "The Rebels You're Looking For"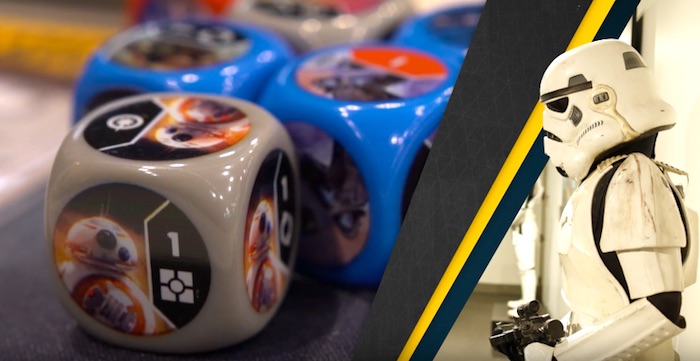 This week: the cast of Rogue One stops in to talk about the movie – one week to go!
This week Star Ship Earth at Epcot gets a SW makeover, a preview of the latest Battle Front DLC, and interviews with the cast of Rogue One – including Donnie Yen making a fan's dream punch in the gut dream come true. Also: a look at Star Wars Destiny from FFG!
Let's jump in!
Missed last week's episode? Have no fear, it's right here…
Have you played Star Wars Destiny? What do you think?