40K RUMORS: There is a 3rd Triumverate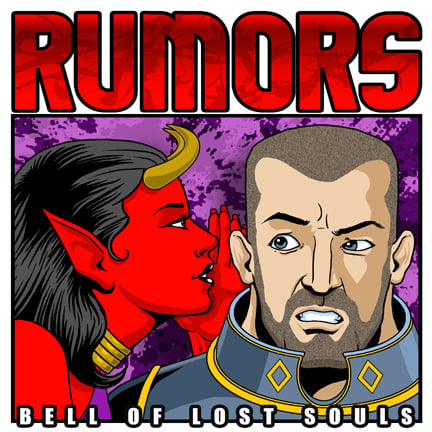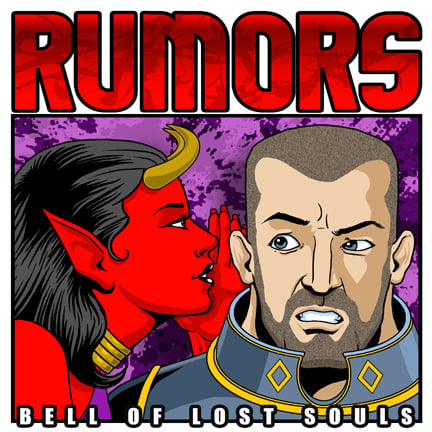 The rumormongers are speaking about what to look for AFTER the Eldar book wraps up…
So far it's been crazy year.  It's still January and we've gotten Fall of Cadia with the first Triumvirate of Imperial heroes: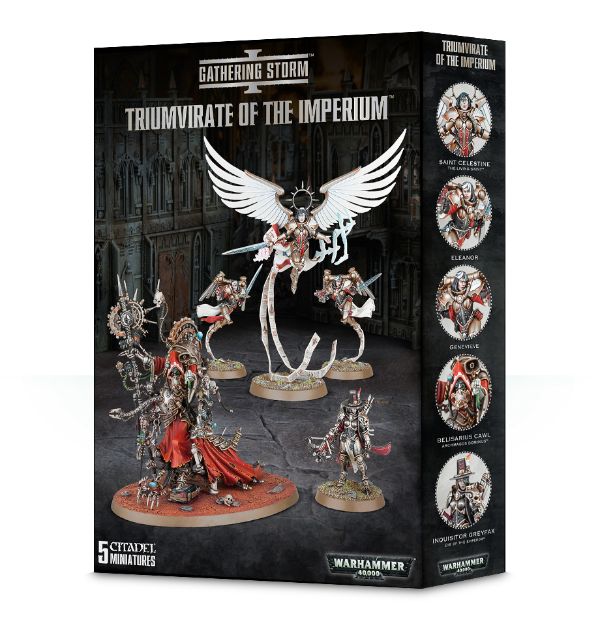 February will pick up the story with the Eldar and their own 2nd Triumverate of minis: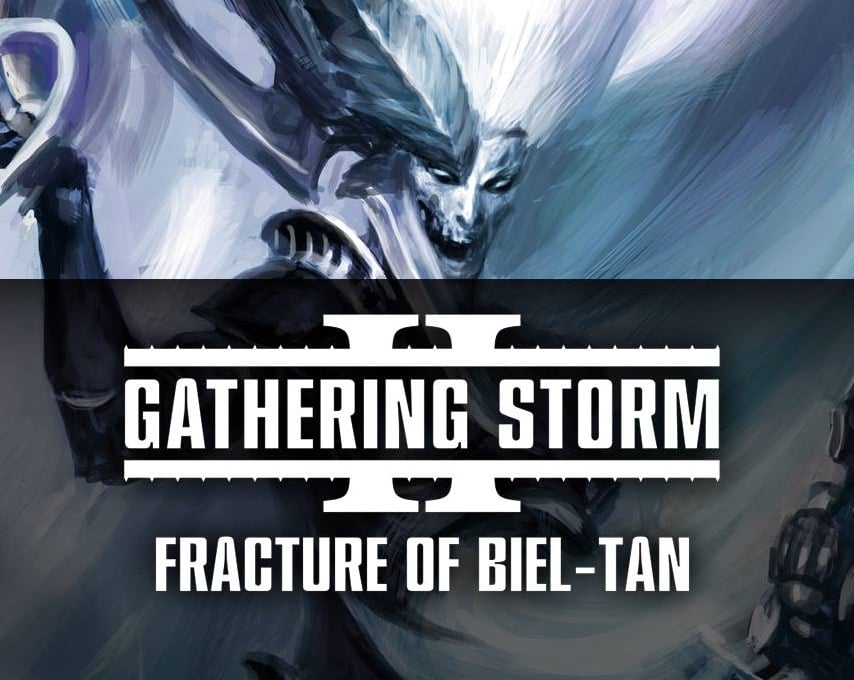 The 3rd Triumverate ?
Which has everyone wondering – what's next.  Starting last year with Eldrad, GW has been on a tear updating ancient IC minis with new fancy ones. Heck Ahriman got TWO (30k/40k) minis last year. A lot of people have been noting that the entire theme of Gathering Storm is Abaddon's 13th Black Crusade. Then of course we get the cover of the January White Dwarf: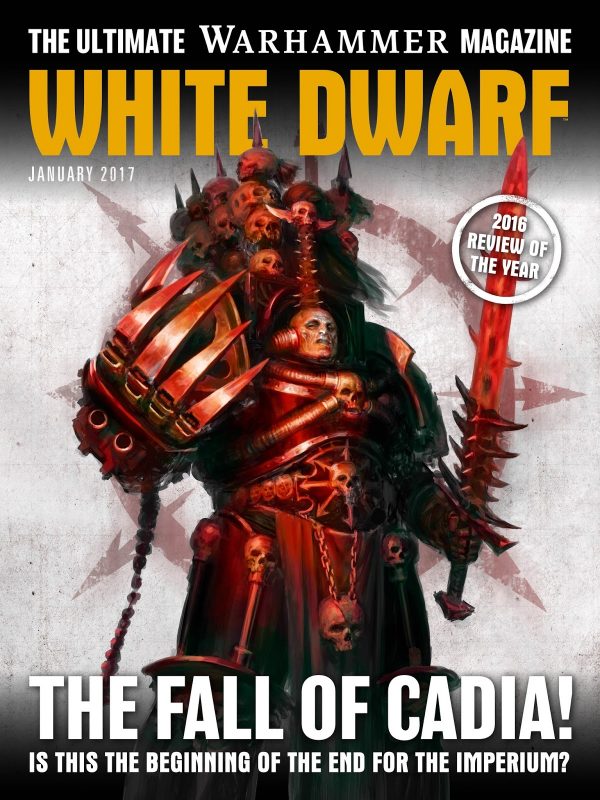 Now let's note that a certain someone has an absolutely ancient mini that has been around since the 2ND EDITION Chaos Codex!  This mini is from 1996! If Abaddon was born in Texas his mini could legally drink now!
Subscribe to our newsletter!
Get Tabletop, RPG & Pop Culture news delivered directly to your inbox.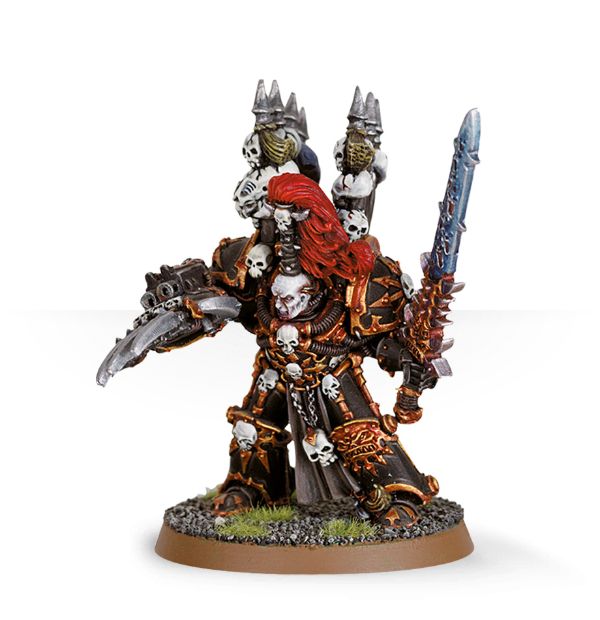 "I'll take an appletini please – what are you looking at?!"
But today comes word that the powers of Chaos will get their due.  Old timer rumor-monger Mikhael says:
A 3rd Triumerate of minis is coming
It is focussed on Chaos
Warlord Kossalax

(Ed. no idea???)

Daemon Prince Urkanthos (last seen killing off Celestine's handmaidens in Fall of Cadia)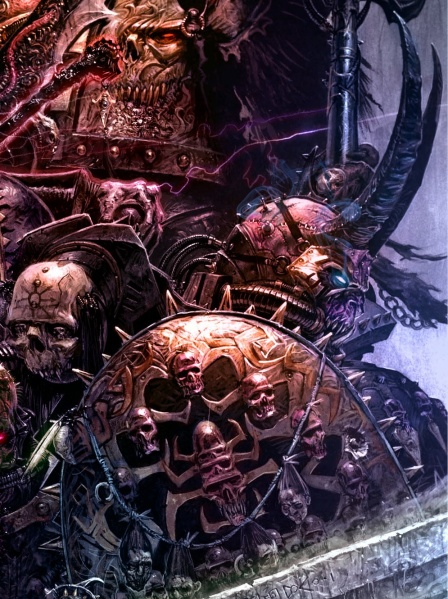 Urkanthos, (pre-Daemon-prince)
~The plot thickens…