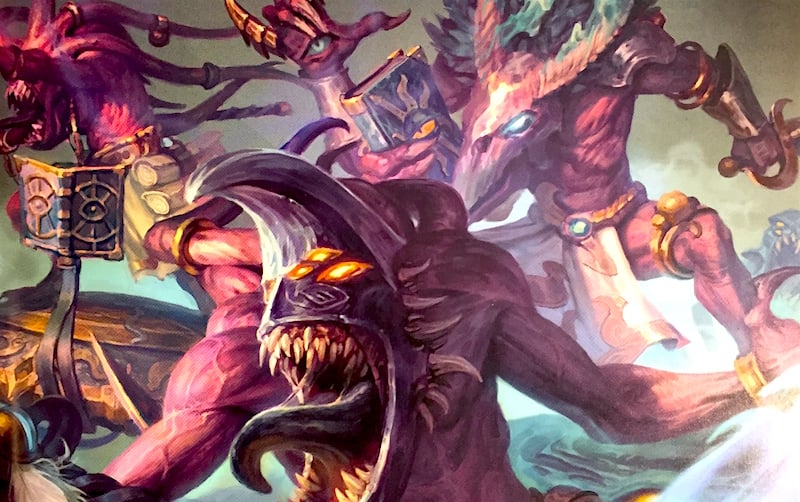 We are rounding out Disciples of Tzeentch coverage on BoLS today. Let's take a look at how you will be building armies with points.
Welcome to  Chaos Battletome: Disciples of Tzeentch, the latest GW Age of Sigmar book dedicated to Chaos.  We've been buried in Age of Sigmar Khornate models for over year and it feels good to move on to a new power – the Changer of Ways.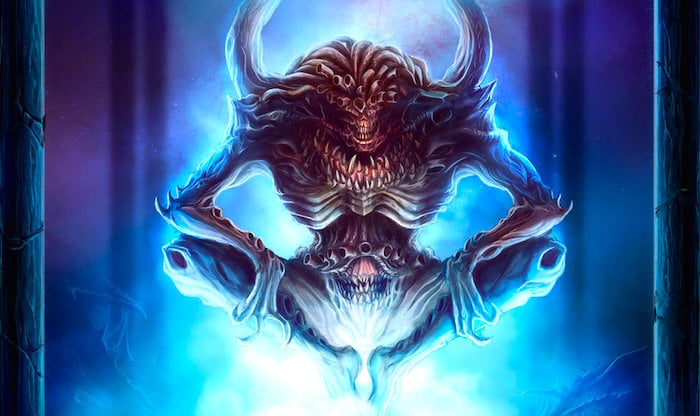 This books is a new style Battletome that is fully in line with recent post General's Handbook  releases such as Beastclaw Raiders. That is, you get Allegiance Abilities, Artifacts, Gifts, TWO new psychic lores (for daemons and mortals), and last but not least, Pitched Battle points.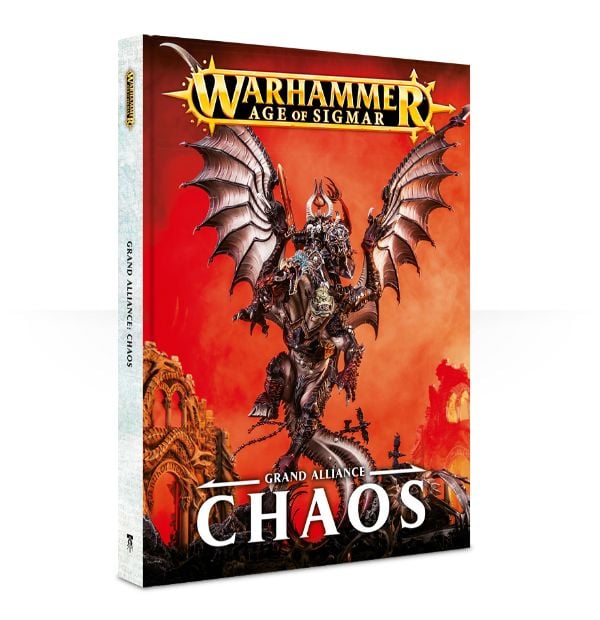 The book builds heavily upon the Tzeentch Arcanites and Daemons of Tzeentch sub-factions already found in the Grand Alliance Chaos book. Most those units are in Disciples of Tzeentch and a bunch of new ones and many battalions.  Let's take a look at the table of contents: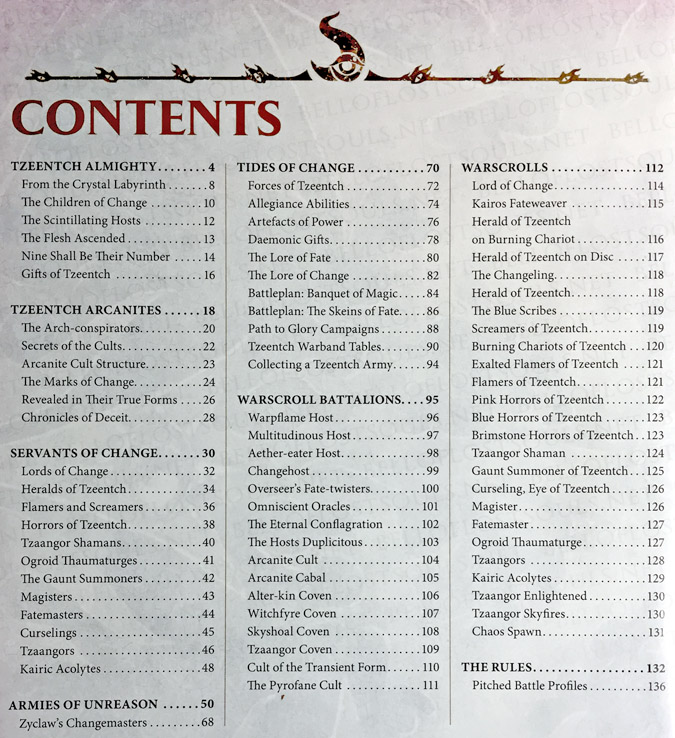 At the very end of the book you get the Pitched Battle profiles with points for everything to put together your armies for organized play.   We will be comparing point costs on some existing units from the General's Handbook with the ones in Disciples of Tzeentch so you can have an idea of what's coming. We want you to check out the book (it's great) so we won't be spilling all the points, but have a handful of examples to get you in the mood for change.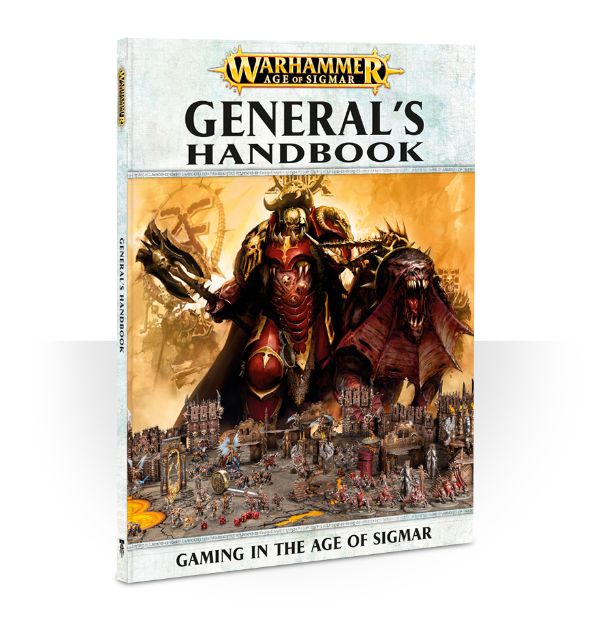 The General's Handbook
The General's Handbook gave us the default Pitch Battle points for putting together the previously available Daemons and mortal Tzeentch followers.  These are our baselines for taking a look at the new book.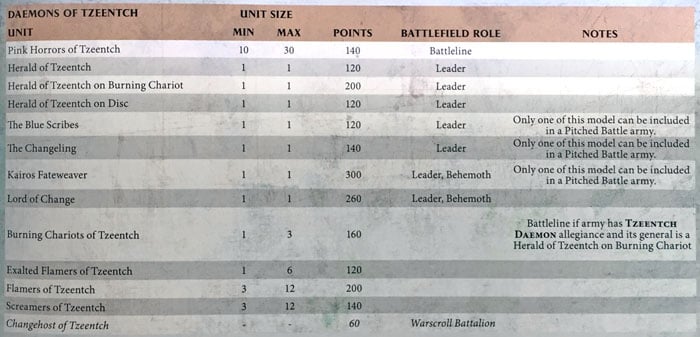 Disciples of Tzeentch
Now we turn to Disciples of Tzeentch to see what changes GW has in store for the power levels of the army.  We aren't here to spill the beans for the entire book, so we will focus on the Daemons and let you discover the Mortal Arcanites when you pick up the book.  Overall, what you see is no change for most units and the one Battalion that carries over: The Changehost of Tzeentch.  You do however see some increases in points for the big shiny models for both Fateweaver and the Lord of Change. Let's take a closer look at both of these:
Lord of Change: 300pts, (40pt increase)
Fateweaver: 340pts (40pt increase)
In both cases the big change is an increase in wounds from 10 to 14.  Additionally weapon options available with the new model have been added to the Warscroll and both now keep their default number of beak and talon attacks at all times, while their movement goes down as the model is damaged.
Overall this looks like GW cranked out a giant sized beautiful kit and determined the previous incarnation of stats didn't do it justice. So they reworked it to be more in line with the plastic Bloodthirsters of Khorne who also have …14 wounds and cost about the same points. So get ready for exciting Bloodthirster vs Lord of Change fights out there on the tabletop!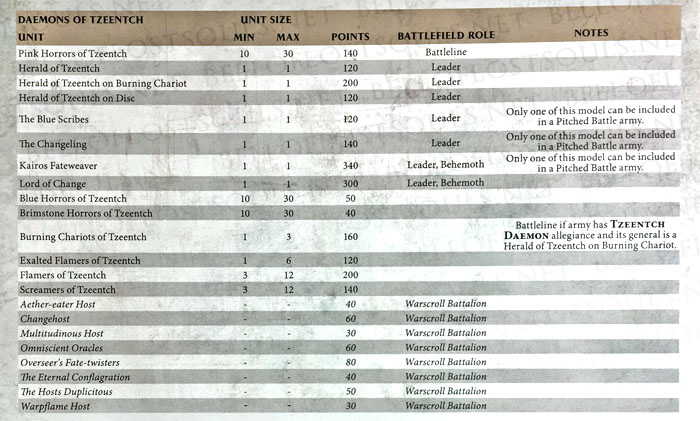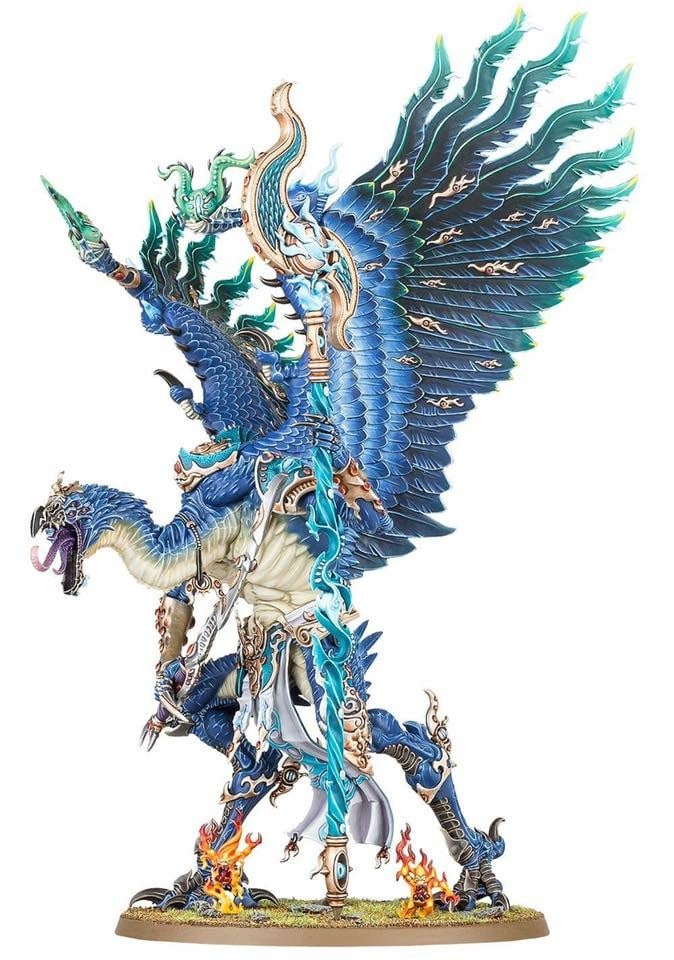 Only 3 days to go! Tick Tock!
Receive a set of Tzeentch Magic Cards free with every purchased Battletome: Disciples of Tzeentch, while stocks last. Click here to find out more.

The Changer of Ways, the Master of Fortune, the Great Conspirator and the Architect of Fate – these are just some of the names of Tzeentch. A brother god to Nurgle, Khorne and Slaanesh, and often an ally of the Horned Rat, he is the undisputed master of the arcane arts. His followers, daemon and mortal alike, swarm over the mortal realms in scintillating glory, searing the land with coruscating flames of change. Tzaangor tribes raid ancient places of knowledge while mortal cultists work in secret to advance their god's unknowable goals. Tzeentch's plans are manifold, and he revels in watching each unravel.

The 136-page Hardback Battletome: Disciples of Tzeentch contains:

Exclusive gaming content

– Forces of the Disciples of Tzeentch: rules and abilities for your Tzeentchian army, including the Master of Destiny Battle Trait – manipulate fate itself (well, your dice)!
– 2 unique Spell Lores, the Lore of Change and the Lore of Fate;
– Command Traits for Daemonic, Arcanite and Mortal followers of Tzeentch;
– Artifacts of Power for Arcanite and Mortal followers;
– Daemonic Gifts for Daemonic followers;
– 16 Warscroll Battalions, and Warscrolls for the full Daemon and Arcanite range of Tzeentch miniatures;
– Allegiance Abilities, which can be used with Slaves to Darkness bearing the Mark of Tzeentch;
– Path to Glory rules, 2 Battleplans, Matched Play points value tables and Pitched Battle profiles.
~I can't wait till the book hits the shelves;  this one really looks like a winner from the rules to the models!