Fall of Cadia: The Living & the Dead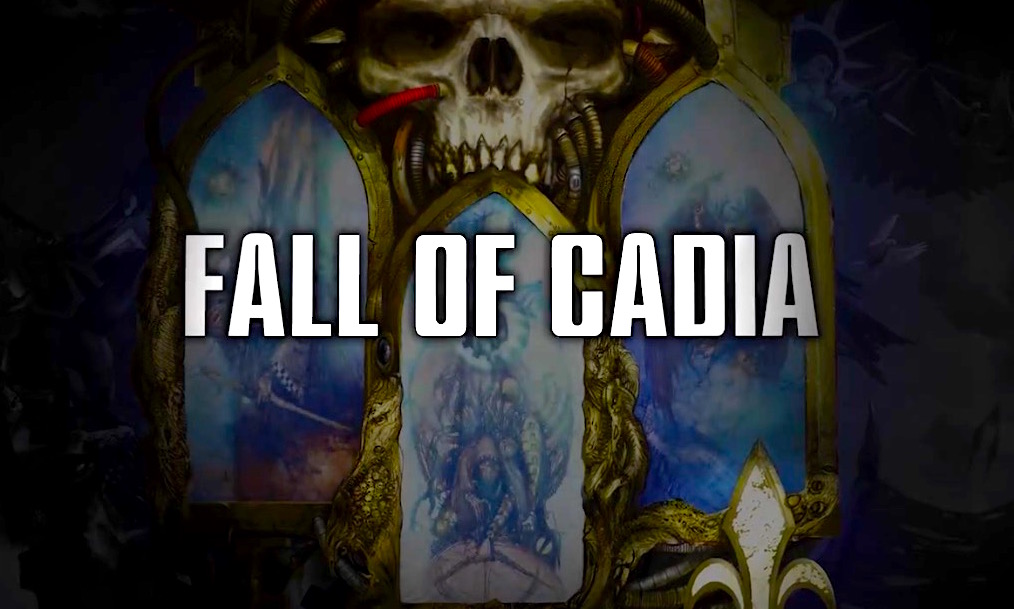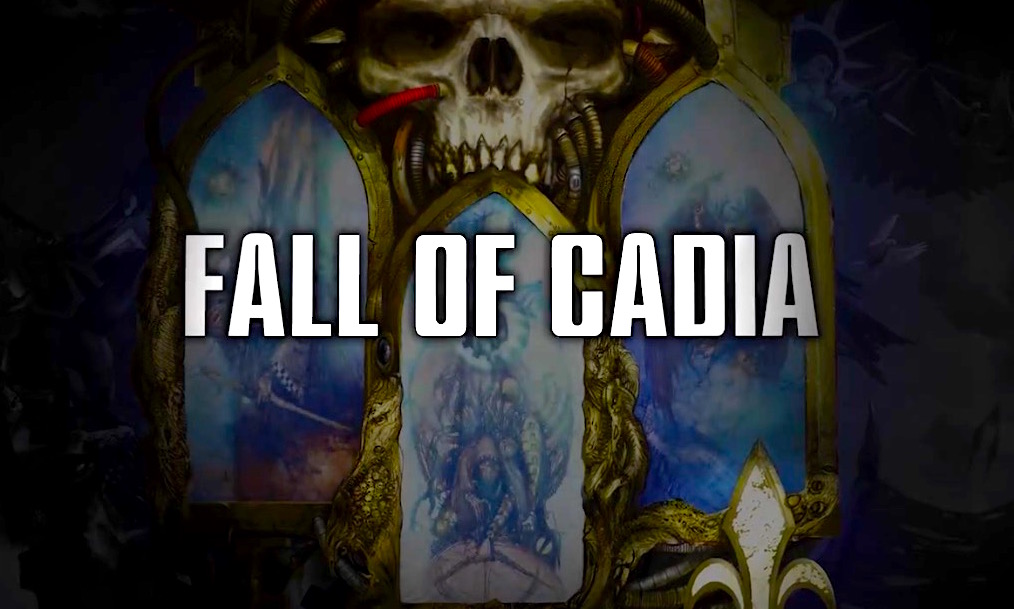 GW is kicking off the big 2017 40K narrative arc, and people and places are dying in droves.  Here's what we know:
GW already gave away a lot of the secrets with their excepts., now we will collate that together with the latest from one lucky gamer with a copy of the book in hand.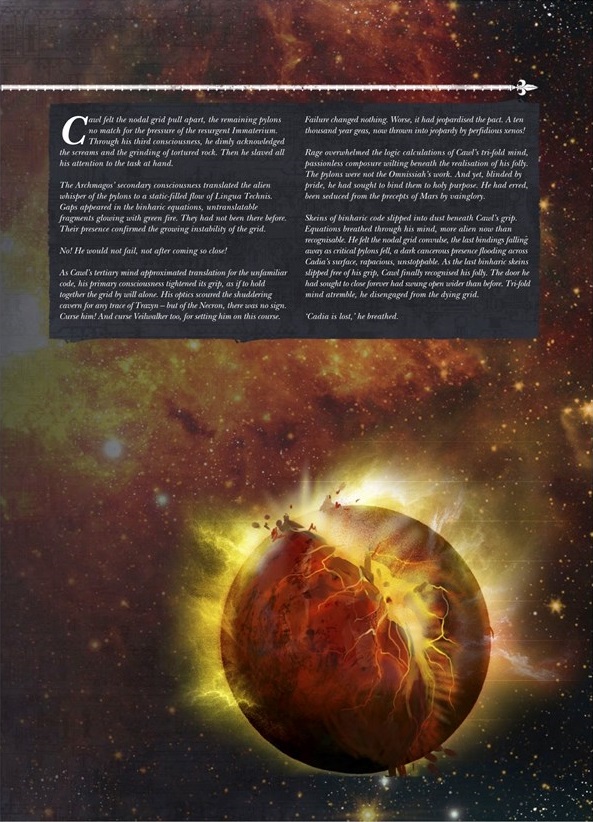 info via B&C's goonbandito 1-11-2017
Here's the list of the important folks in the book:
Now before we move on…
+++MAJOR SPOILERS+++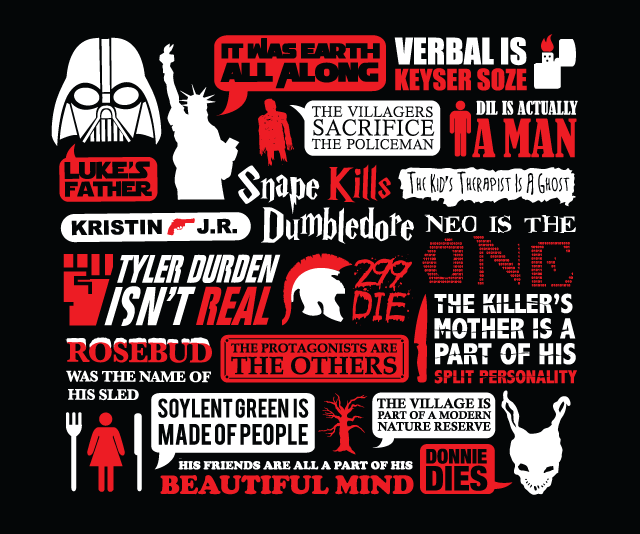 Subscribe to our newsletter!
Get Tabletop, RPG & Pop Culture news delivered directly to your inbox.
OK, You Were Warned
The Lost
Cadia: BOOM – it didn't make it. Did you see the picture up there? Lost to the Eye.
Orven Highfell (Ironwolves) – DEAD, KIA major daemon
Sven Bloodhowl (Firehowlers) – DEAD KIA
Baroness Vardus (House Raven) – DEAD KIA traitor titans
Blackstone Fortress "Will of Eternity" – BOOM, destroyed by the Phalanx
Jarran Kell – Color Sergeant – DEAD KIA Abaddon
The Living
Celestine & her Geminae
Inquistor Greyfax
Marius Amalrich (Black Templars)
Belisarius Cawl
Knights of House Taranis
Shadowseer Veilwalker
All These Escape via the Webway (thank you Eldar!)
Tor Garadon (Imperial Fists): Escape on the Phalanx
Abaddon – Alive and well (scheming as usual)
Trazyn the Infnite – Alive and rebuilding his collection
The Missing
Korahael (Dark Angels) MIA, overrun by Chaos Marines
Castellan Kreed (Astra Militarum) MIA, Cadia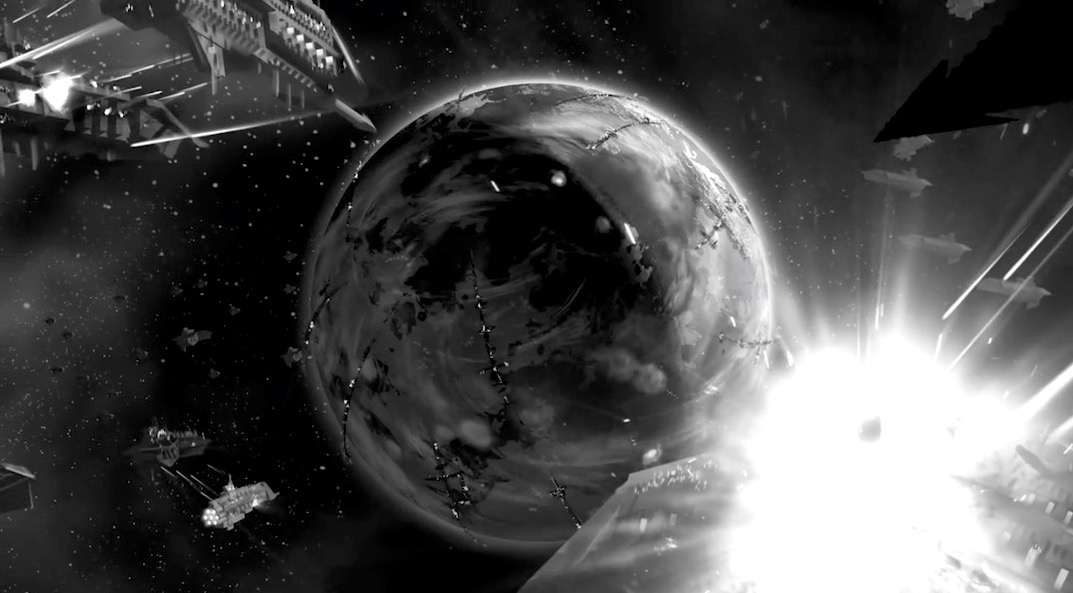 ~Who do you think won't make to to the end of 2017 in the Grimdark?