… almost all of it, anyway. Check out this new photo from the set of Justice League.
USAToday published their list of must sees in 2017, and it came with this still of the cast….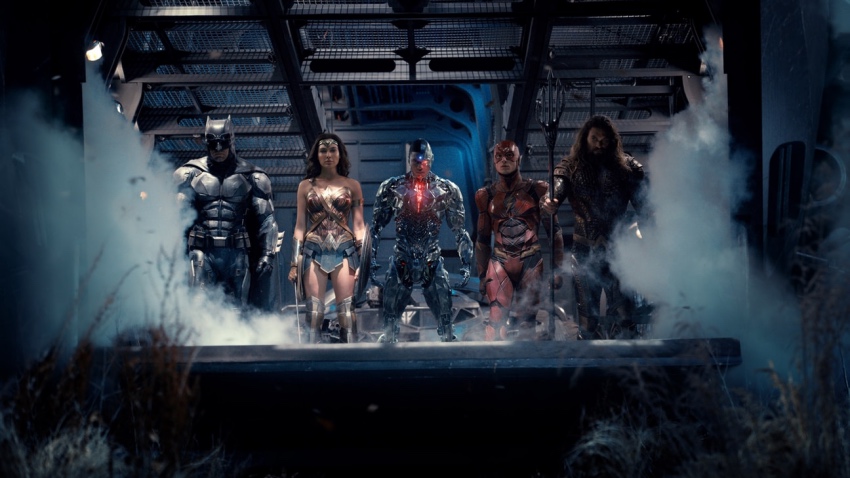 Ben Affleck and Gal Gadot return. They are joined by Ray Fisher as Cyborg, Ezra Miller as Flash, and Jason Momoa as Aquaman. In some sort of giant transport ship thing. The Frank Miller inspired tactical suit is growing on me, but I'm not digging these versions of Cyborg or Flash. Sometimes less is more.
We haven't gotten a look at what Snyder has in store for this since SDCC. They wrapped principal photography in September. We're due for something beyond a still in the next few weeks.
What do you think of the new costumes?