Global Game Jam 2017 Roundup!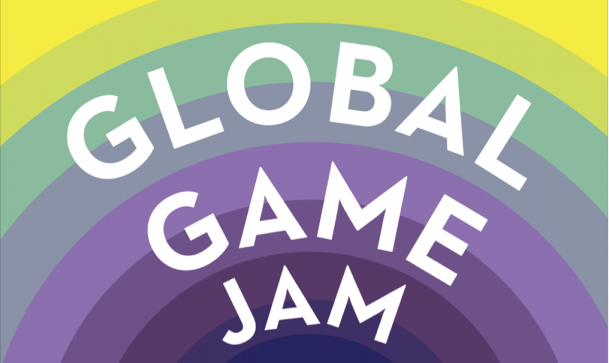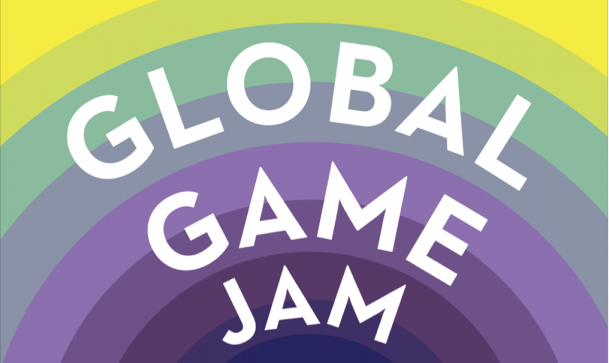 Here's a look at some of the rpgs created in the 48-hour round-the-world whirlwind that was this year's global game jam!
Game Jams are a breeding ground for creativity and new ideas. If you've ever enjoyed pretending to be a goat or a surgeon, you've tasted the sweet insanity fruit borne of rapid-fire creativity, sleep-deprivation, and countless gallons of Monster. But it's not just games of the _____ Simulator variety that you can find there. So, since the 9th annual Global Game Jam just finished up last weekend, we're taking you through a roundup of some of the RPG/Tabletop games from this year's jam.
Before we dive in, here's a little about the jam:
"The GGJ brings together talented individuals from within your community. It is a unique opportunity for people to push their skills and challenge their way of working. Participants work concurrently with developers around the globe; we rally around a central theme, and then have 48 hours to create a game. It's our hope that we will see some very experimental realized prototypes that you can continue to work on after the jam. Many games developed in previous Game Jams have become fully realized games. The GGJ is open source, hardware & software agnostic and all projects are protected under a Creative Commons license. We encourage people to try out new ideas and push themselves, within reason. We also strongly encourage participants to remember to eat and sleep, to stay at their best!"
This year's central theme was Waves. Read on below–all the games are available for download, so you can try them out any time you like. What are you waiting for?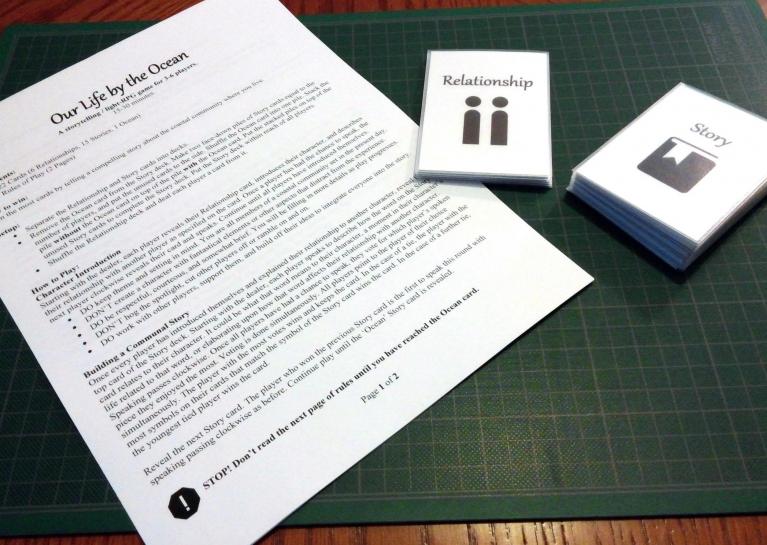 This is more a storytelling game than a crunchier D&D style RPG, but I think it is definitely worth checking out. You and your friends come together to tell the story of life in a coastal town. There are story cards, and relationship cards that you can use to help direct where the story is going–and then you come across the Ocean card, which impacts the game in a meaningful, and unexpected way. Of particular note: this game comes with a spoiler warning–there are only two pages of rules, but the creators suggest waiting until a certain point in the game to read the second, and I think it adds something to that first playthrough.
You'll want a good 3-6 players for this one. And you can try it free (or order some custom printed cards for a steal at drivethru cards).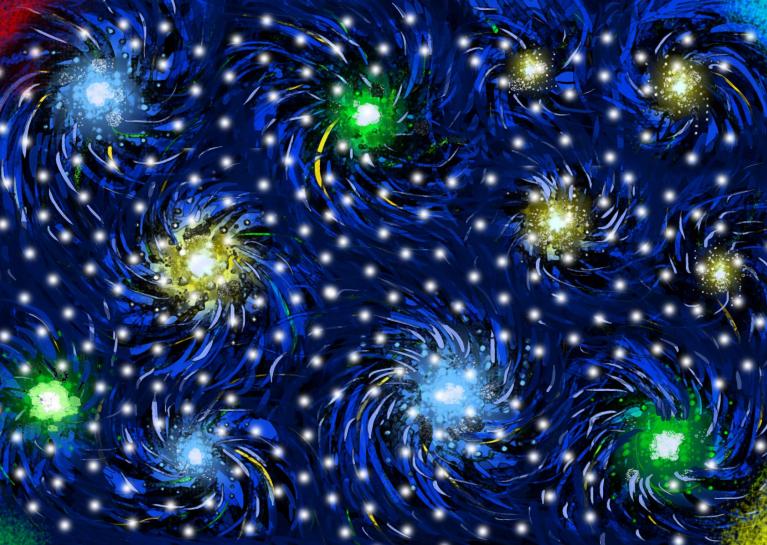 Another card based game–this one has players acting as different factions in a Van Gogh inspired universe. The object of the game is to try and survive increasing waves of cosmic encounters. These can include alien encounters, diplomatic missions, and other cosmic events. Players try and develop enough resources to survive the waves (though failure doesn't necessarily mean game over).
A different take on the theme, to be sure, but a fun, fast game you can play a few times in an afternoon.
Subscribe to our newsletter!
Get Tabletop, RPG & Pop Culture news delivered directly to your inbox.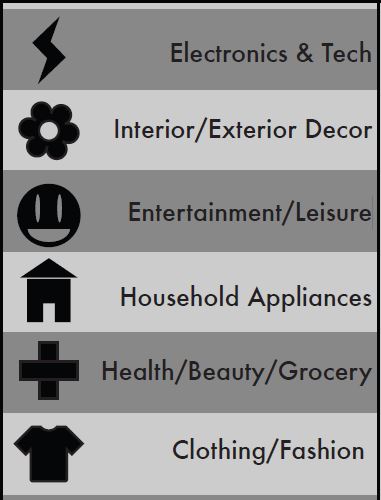 This game lives right on the border of either hilarious or sad (either way because of how true it feels). Players are a team of marketers looking to dominate the market, with just one problem, poor communication skills. Without necessarily knowing what you're making, players must attempt to cram a given product into a number of categories (a few are shown above), without mismatching–lest the company go out of business.
So now you too can get an entirely-too-plausible look into the world of corporate marketing. No word on how much this will help you leverage your core values and synergistic relationships, but, it doesn't seem like too much of an ask for a game like this.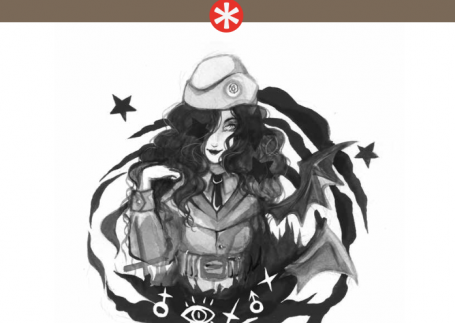 W.A.V.E.S. is an RPG set in an alternative universe, where you play members of an elite military unit of witches who take up arms (brooms) during World War II to fight against the Führer Einar and his Ominous Legion of Surt. And I am 95% certain that this is an anime waiting to happen. Just add a kitschy J-Pop theme (or something a little more dramatic), do up some costume designs, and it basically writes itself.
Especially with how much the system plays up the theme. You select a number of "hobbies" like Arts and Crafts, Sailing, or Necromancy, and use these to define your character and–more importantly–use them to exploit advantages as your secret mission unfolds.
I'm telling you, someone get on that anime.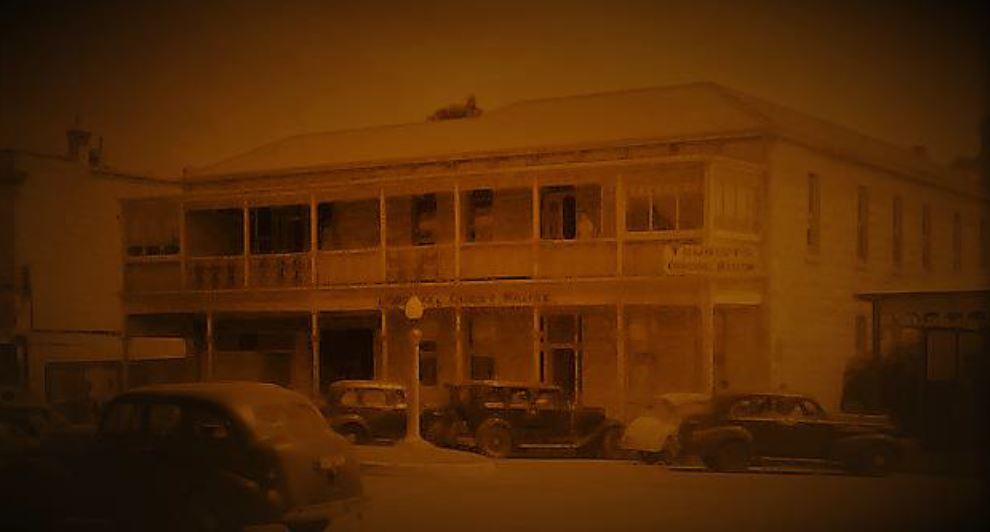 Another storytelling game. This one is a "diceless narrative" set in the midst of the drought/heat wave that plagued the Southern United States during the early '50s. Players are characters in a dusty, fading town caught up in the middle of the heat wave, who all live in a once-majestic, now dilapidated boarding house, whose condition is emblematic of the American psyche of the time. Even if you don't typically go for these kinds of games, they have some really good tips for doubling down on description.
Get caught up in the sort of story you used to only be able to see on Turner Classic Movies. Full of drama and tempers that run…hot…Heat Wave is fraught with tension of a sort you don't usually see in RPGs, and definitely worth checking out.
---
This is just a small sampling of some of the games. You can find the rest of them here, and though it might take a little digging through, I'm sure you can find some gems worth bringing back to your own table–even if just for a night of "let's try something different."
Got any other indie games like this you really enjoyed? Let us know in the comments!