Tabletop Podcast Review: January 8th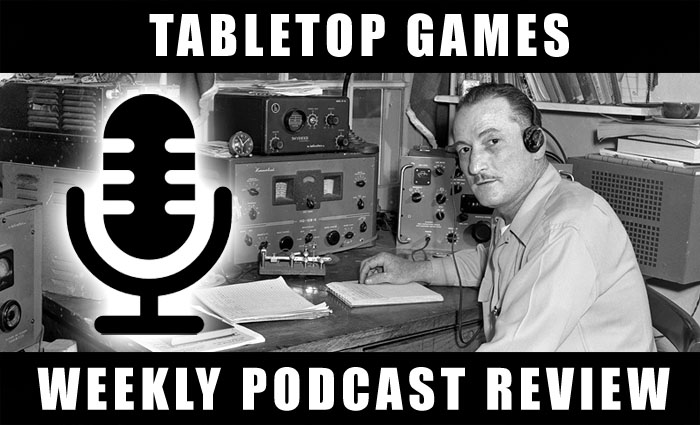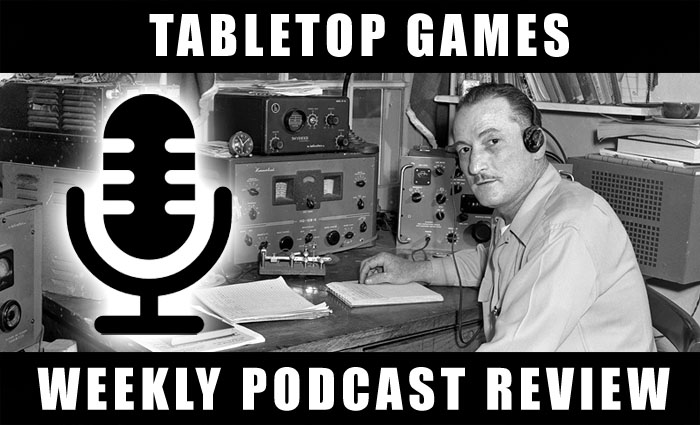 Adam here for this week's podcast reviews. Let's get to it!
Hey all, Adam here, from TFG Radio, for this week's reviews! We continue with a lot of podcasts doing year in reviews. With all that, lets get on with the reviews!
Forge the Narrative Bonus Episode 20 – With all the options now available to the Chaos Legions, this bonus episode focuses on the Thousand Sons. Including special guest, Horton Doughton, they cover a sample list, how it works, and other options for the list an army in general. Now, they state that the list they use is not one for beginners, and I agree. So the episode is good for both new players and veteran players as it helps you see some of the difficulties with playing a high level list. If you are interested in using Magnus in your army you need to give this a listen.
Life After the Cover Save Episode 191 – This episode the guys interview Carl, from Independent Characters. They discus the gaming weekend they recently had. They go over how it came about, what games they played, and what they took away from a gaming weekend with a bunch of their closest friends in gaming. It is a good example of a gaming weekend with your buddies. This episode gives you some ideas on how to get a weekend of gaming with your friends. Its a good listen if you plan on creating a similar event.
Also Out This Week.
4man Meta Season 2 Episode 1 (Warmachine)
9th Realm Episode 26 (AoS)
40K Radio Episdoe 9 (40K)
Age of Darkness Battle of Helopherion Episode 1 (30K)
Battlehosts Episode 31 (40K)
Beer and Bolters Episode 59 (40K)
Subscribe to our newsletter!
Get Tabletop, RPG & Pop Culture news delivered directly to your inbox.
Black Sun Weekly 1/2/17 (AoS)
Caledonian Deathwatch Radio Episode 21 (40K)
Canhammer Episode 95 (40K)
Chain Attack S2 Episode 29 (Warmachine)
Chapter Tactics Episode 16 (40K)
Combat Phase Episode 177 (General)
Combosmite Episode 140 (Warmachine)
Cosing a Problem Episode 11 (Warmachine)
Crippled System Episode 184 (Warmachine)
Fully Boosted Episode 26 (Warmachine)
Ghost Army Podcast Episode 21 (Bolt Action)
Hobby Night in Canada Episode 69 (General)
Kessel Run Episode 41 (X-Wing)
Long War Episode 82 (40K)
Mayacast Episode 114 (Infinity)
MoM Episode 294 (Warmachine)
Mynock Squadron Episode 49 (X-Wing)
Personal Flash Paper Episode 21 (Infinity)
Schemes and Stones Episode 53 (Malifaux)
T3 Episode 23 (AoS)
As always, check out our blog, at TFG Radio, and give the podcast a listen. We talk 40K mainly but delve into other game systems. No new episode this week due to sickness and the holidays, but look for a new episode soon!
Have a different opinion? Post in the comments below or email me at [email protected] and let me know!