Tabletop Spotlight BANG! The Bullet Edition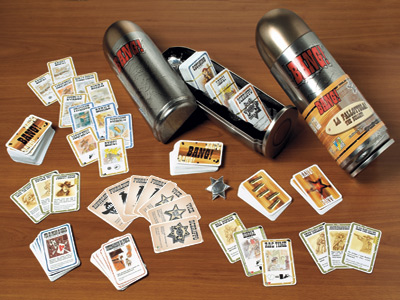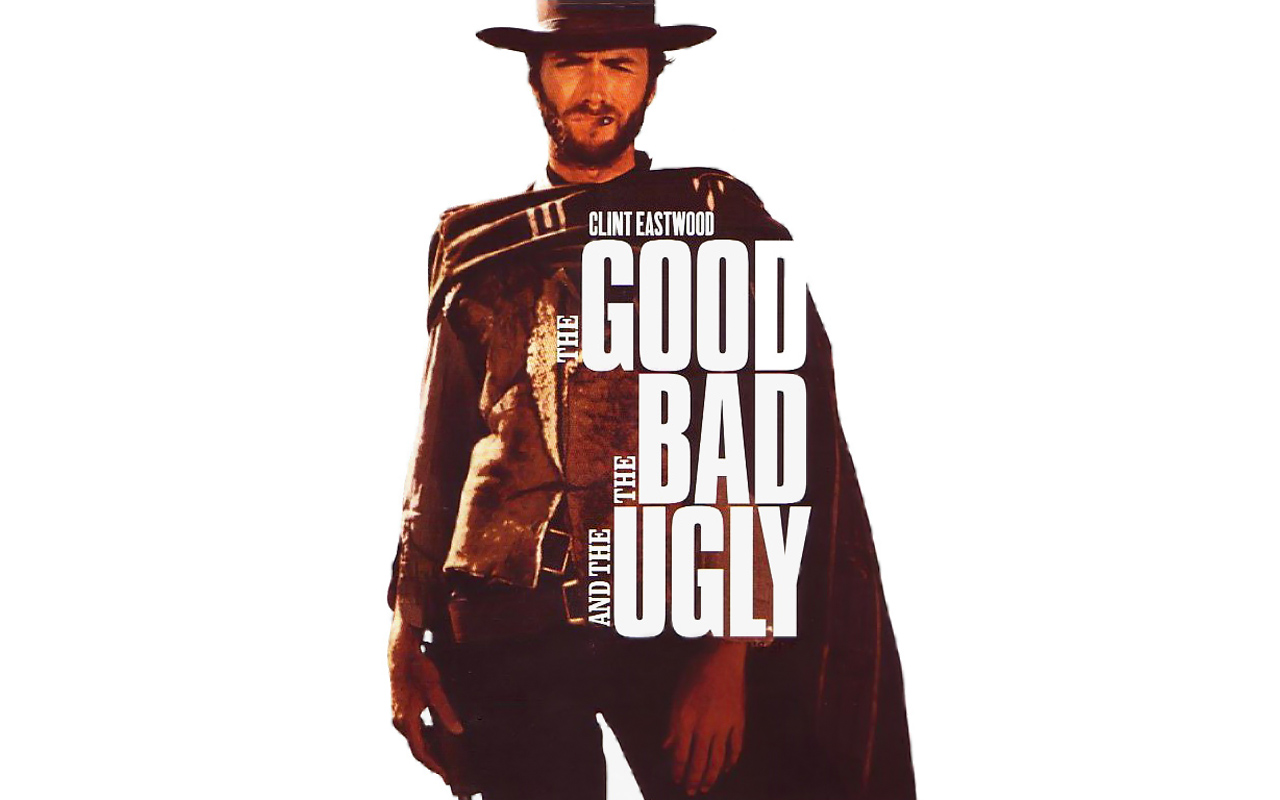 The Tabletop Spotlight is on BANG! The Bullet Edition!
BANG! is a game classic game and the Bullet Edition has been out for awhile. But it's a perennial favorite and our friends at Dragon's Lair Comics & Fantasy wanted to show off the awesome packaging – and I've always wanted to take a look inside:
The Spaghetti Western genre was made famous by Sergio Leone and Clint Eastwood. These Italian Westerns include films like The Good, The Bad, and the Ugly and are the inspiration for BANG!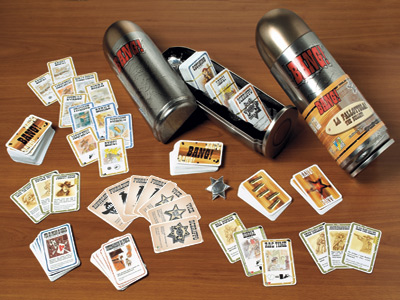 The core game itself is pretty straight forward. The players are each receive a random card assigning them a role: Outlaws, Sheriff, Deputy, Renegade. They are also given character cards and a hand of cards. Most of the cards are BANG! cards that allow you to shoot at other player. There are also MISSED! cards that allow you to dodge another players attack. Outlaws are trying to kill the Sheriff, the Deputies are trying to take out the Outlaws and protect the Sheriff. The Sheriff is also trying to take out the Outlaws and the Renegade is just trying to be the last player alive.
The kicker is that the roles are hidden! So it's a fun bluffing/hand management/co-op game that pits your wits against the rest of the players. It's a great party game and it's withstood the test of time – plus what other games come in packaging shaped like a giant bullet?! This particular edition actually has core set plus 3 expansions. So if you are looking for a new party game then go pick-up BANG! The Bullet Edition!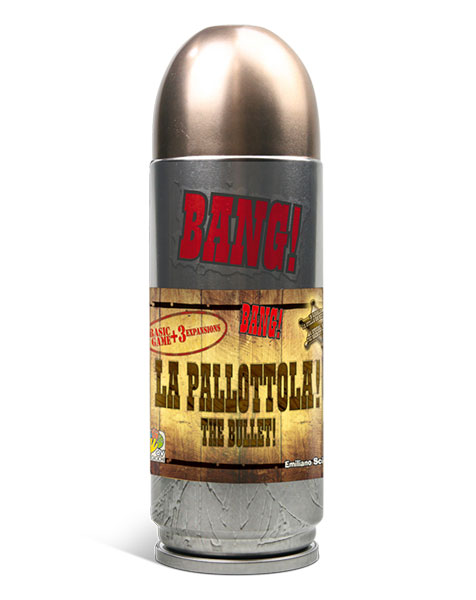 "Since the beginning, the Outlaws hunt the Sheriff, the Sheriff hunts the Outlaws. The Renegade plots in secret, ready to take one side or the other. But who are the merciless Outlaws, willing to gun him down? To find out you have to draw, (Your cards, that is,) Now the Sheriff has decided to settle things once and for all in his own way. He has written a name on a single bullet. That name is… BANG, This special edition includes every BANG, card published to date, and a few new extras, Inside, you will find: BANG, – The basic game, High Noon – The first expansion, Dodge City – The second expansion, A Fistful of Cards – The third expansion Also two new cards for High Noon and three special characters, Plus two blank cards for your own creations, and a special gift: a shiny new Sheriff's badge. Includes great bullet-shaped carrying case for all expansion decks. Takes 30 minutes to play. For 3-7 players."
It's HIIIIIIIIGH NOOOOOON.
Subscribe to our newsletter!
Get Tabletop, RPG & Pop Culture news delivered directly to your inbox.