ToyLand: Full Size LEGO BatMobile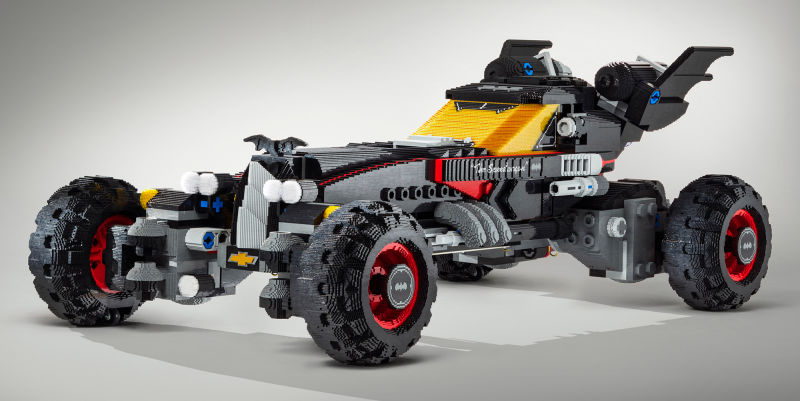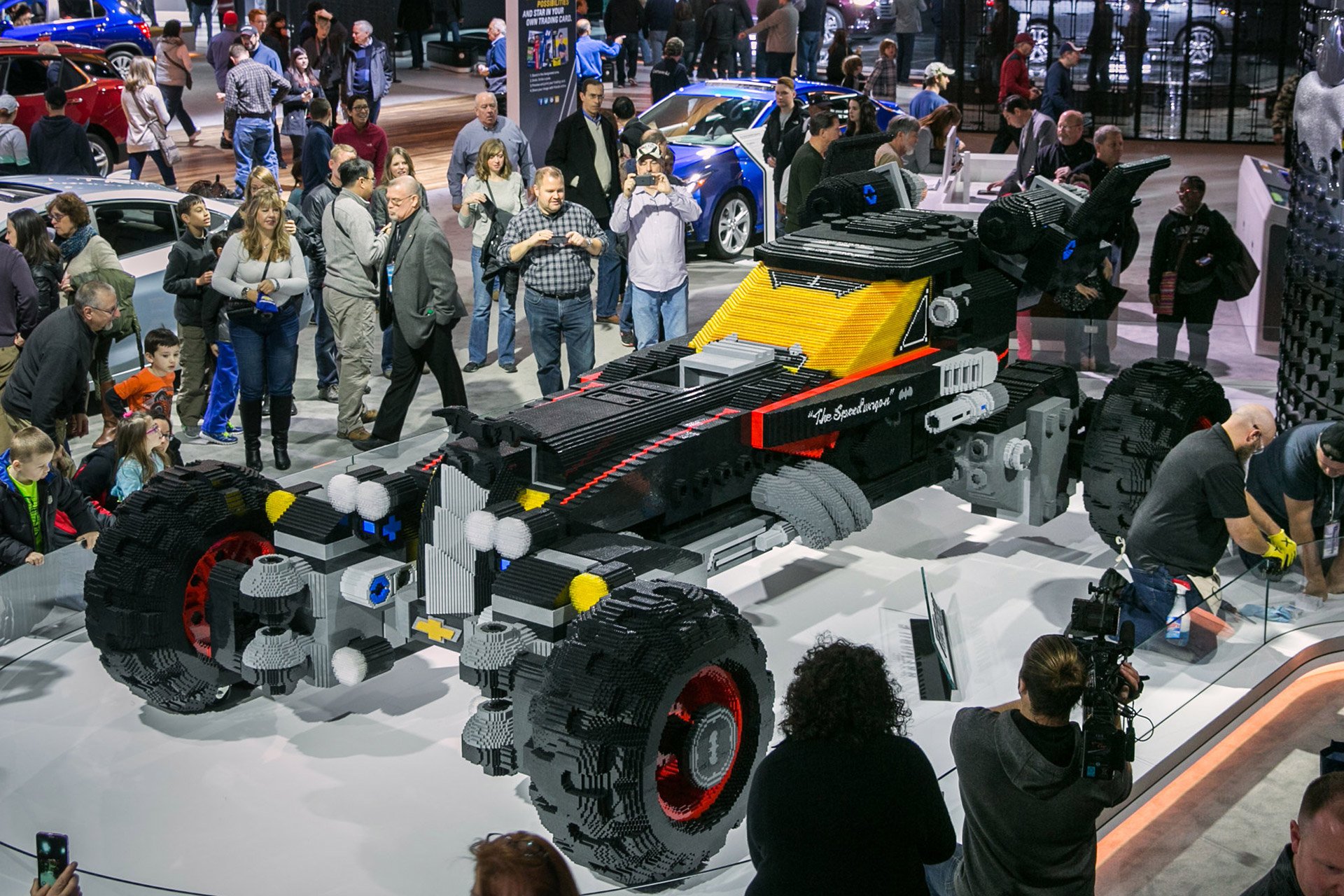 1,695 pounds of Lego went into this massive Batmobile build – check it out!
The LEGO Master Builders and Chevy got together and created a life size version of LEGO Batman's Speedwagon to build some more hype for the highly anticipated movie. The build debuted at the Detroit Auto Show.
A few fun facts:
It's 83 inches (6.92 feet) high, 204 inches (17 feet) long and 111 inches (9.25 feet) wide
Total weight is 1,695.5 pounds. Each tire is just over 100 pounds
The interior frame is made from more than 86 feet of square tube aluminum and weighs 282.5 pounds
Total number of LEGO bricks used to build the Batmobile: 344,187
Total number of LEGO colors used: 17
Took 222 hours to design and 1,833 hours to build.
Designed and assembled in the LEGO Model Shop in Enfield, Connecticut, by LEGO Master Builders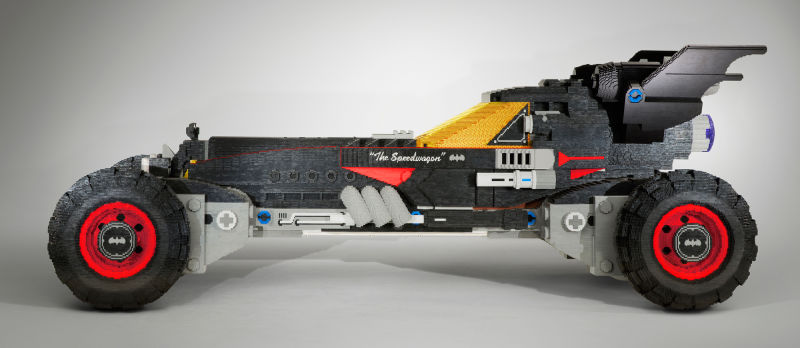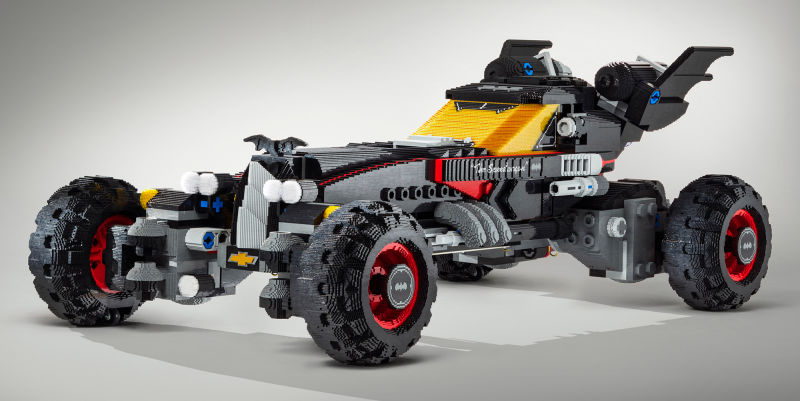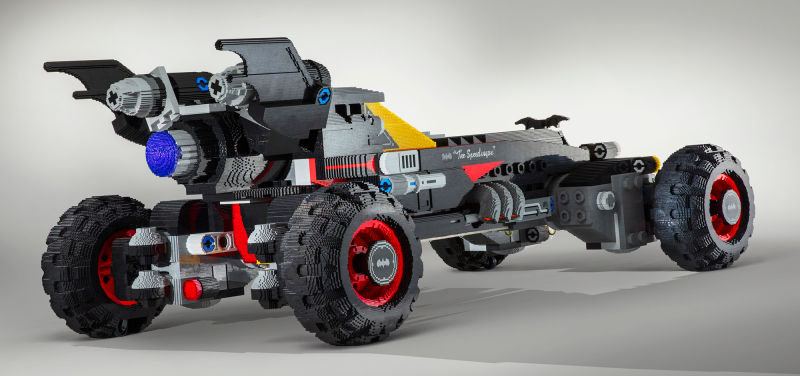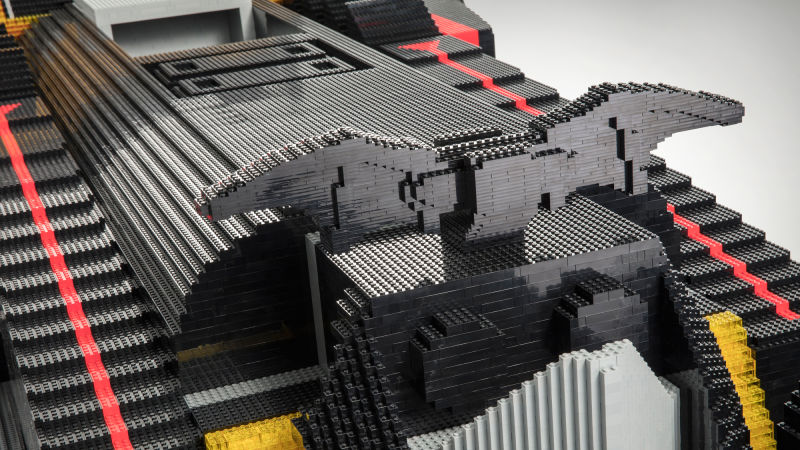 Think they should sell a kit?