Trio of Upcoming Custodes Grav Tanks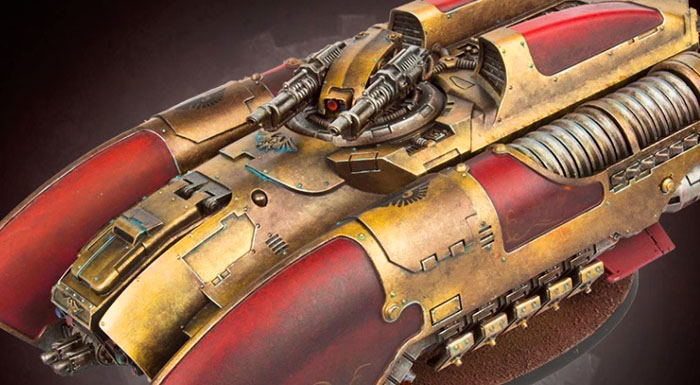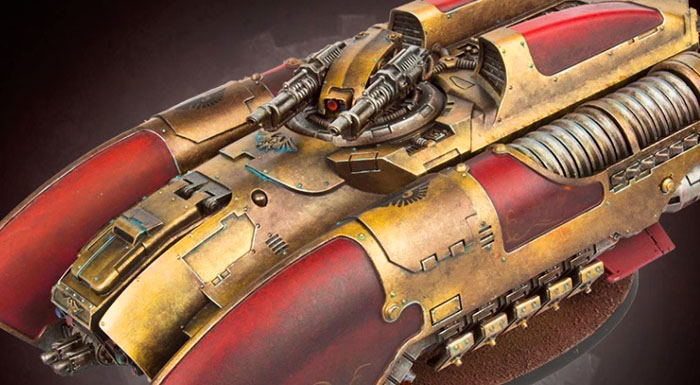 Take a look at these three sleek Adeptus Custodes grav tanks coming to defend the Emperor.
40K/30K fans rejoice, Nottingham just pulled the covers off a set of three  grav tanks for all the Adeptus Custodes' needs.
two images via J Martin (Spikeybits facebook) 1-2-2017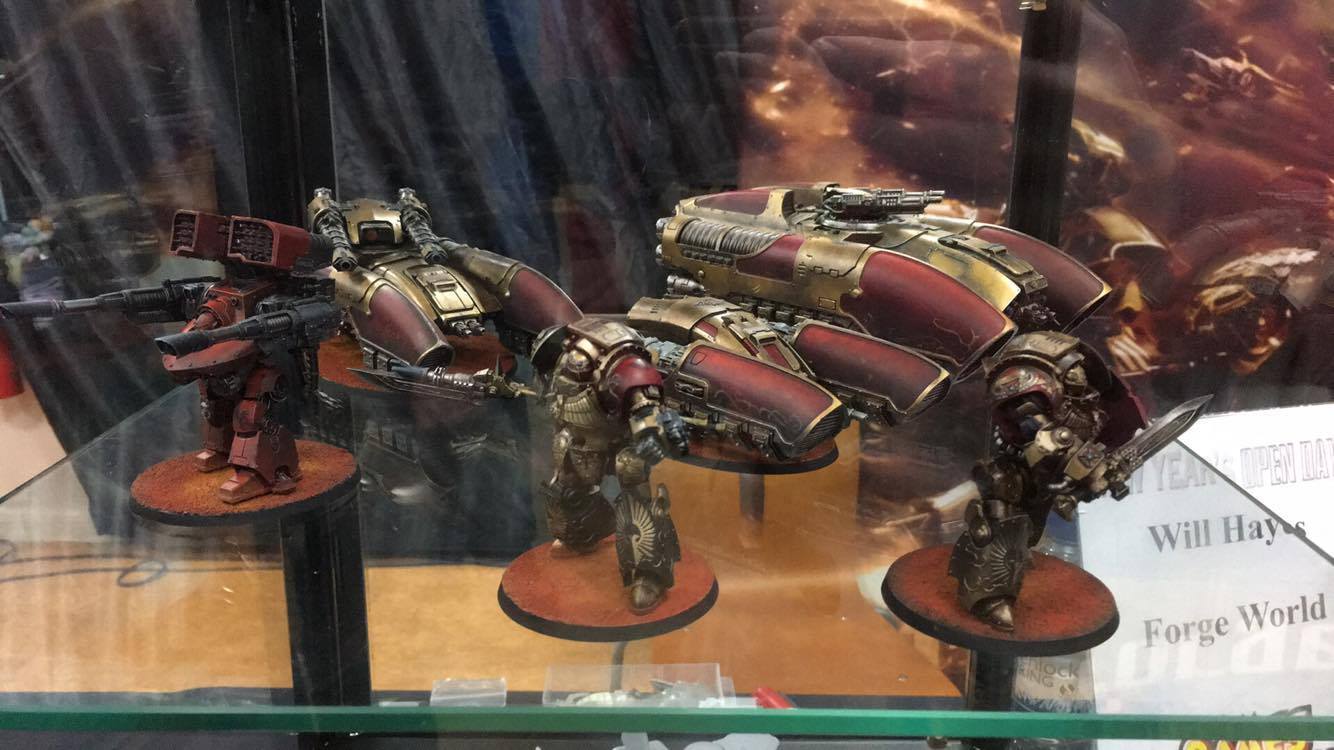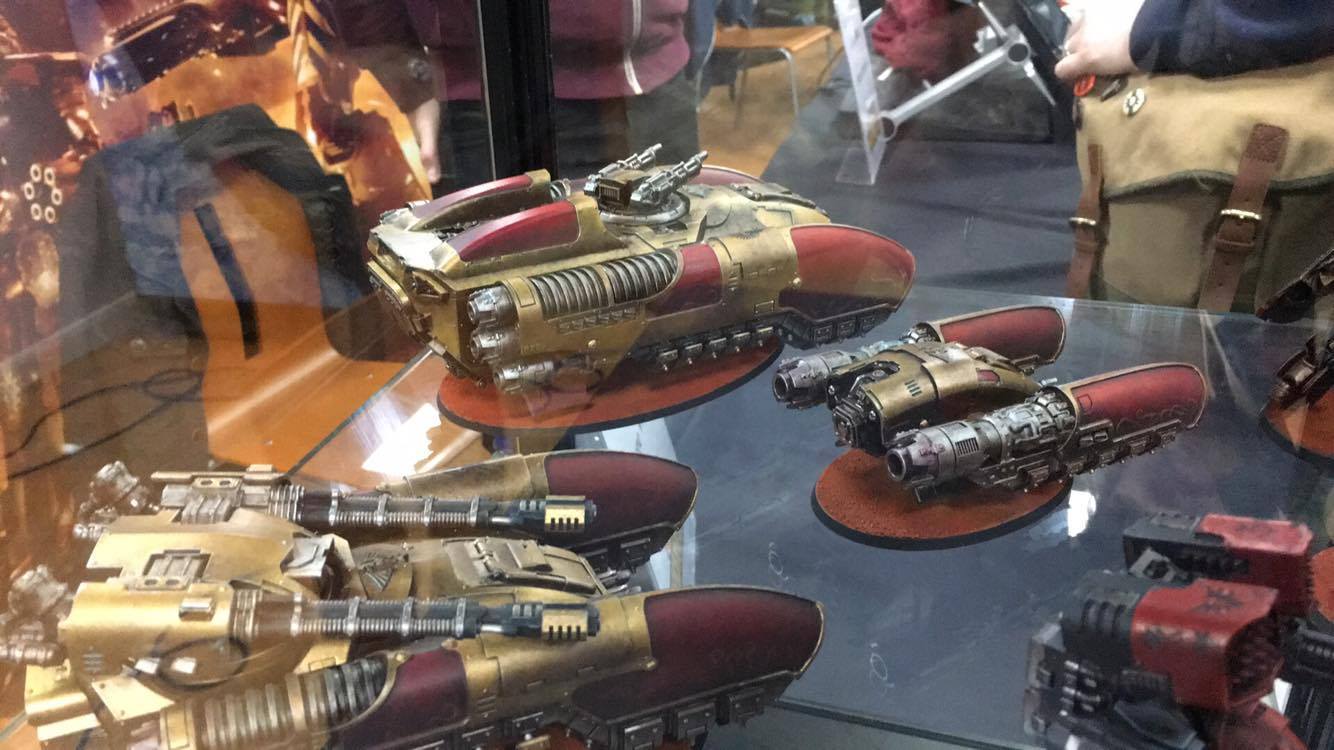 Earlier closeup of the tanks from November:
Caladius Grav Tank
This looks like the big main battle tank of the three, sporting the big guns.
Pallas Grav Tank
This looks to be the fast mover – Land Speeder equivalant for the Custodes. Big engines for it's size, small and with fixed forward weapons.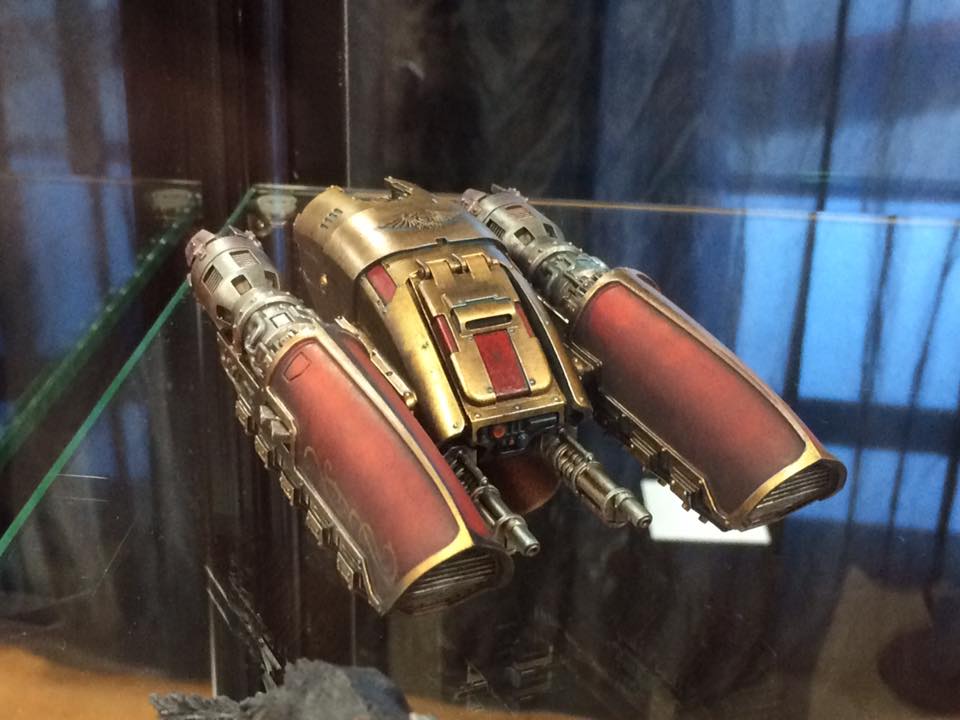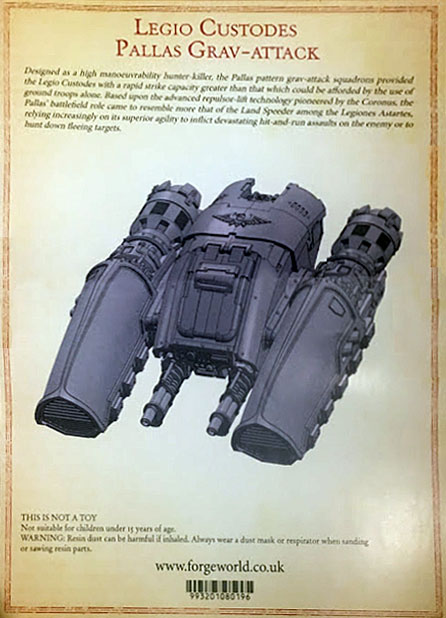 Subscribe to our newsletter!
Get Tabletop, RPG & Pop Culture news delivered directly to your inbox.
Corunus Grav Carrier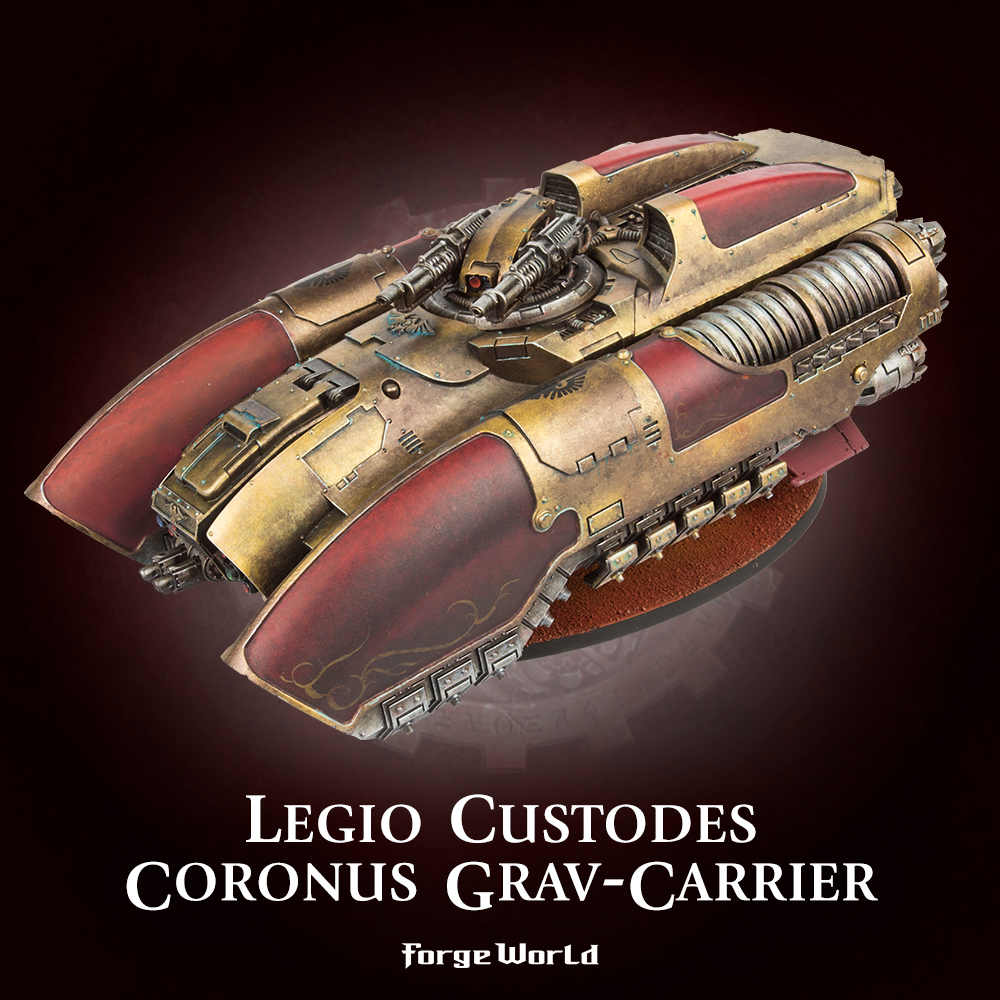 This is the new model and the big troop transport of the three that was one of the stars of Forge World recent holiday jigsaw puzzle.  If you look at the top pictures, you can see the access door on the back. It's got 6 engines (3 per side) is chunky and looks like a 1950s cadillac – what's not to love.
My will to resist starting a new Custodes army is failing…
~ Who's in for this most elite of armies?