Beast of Clans Kickstarter is Live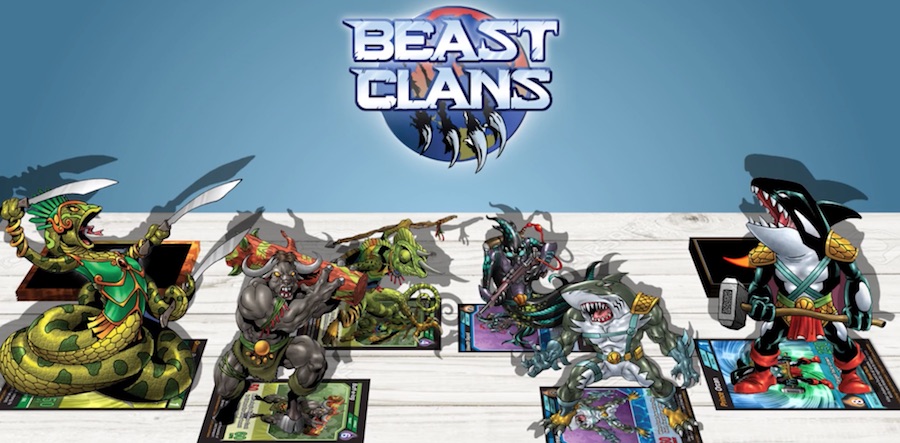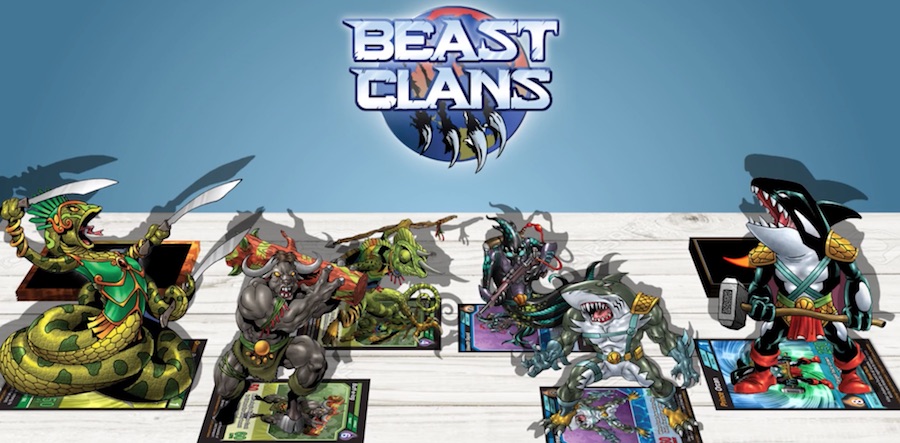 Check out this family friendly CCG that teaches kids while they play!

Beats of Clans is a new CCG form Mighty Shrimp Studios that teaches kids about the animal kingdoms while they battle on the tabletop. Choose a Royal, build your kingdom, and use strategy to be the last player standing. The game was developed by and educator – so it's fun and educational.
Earth has forgotten humanity, but it's inhabitants have not forgotten war. Can the earth be saved? That fate is in your hands…

Beast Clans is a fun, action-packed card game about a far-off future where humanity is long-gone, and the animals have evolved into Neo-Sapiens and have established their own kingdoms. Beast Clans is more than just a battle royale of cards, it's a learning experience. Each card has a fact about the real world animal that is the character's ancestor.
Beast Clans was developed and play-tested for over 5 years by Lance de Ratafia, a high school teacher and professional tutor. In an interview about Beast Clans, Lance shined light on the inspiration behind this promising new game: "I combined my two favorite things: superheroes and animals. The Beast Facts are another way kids can learn while still having fun."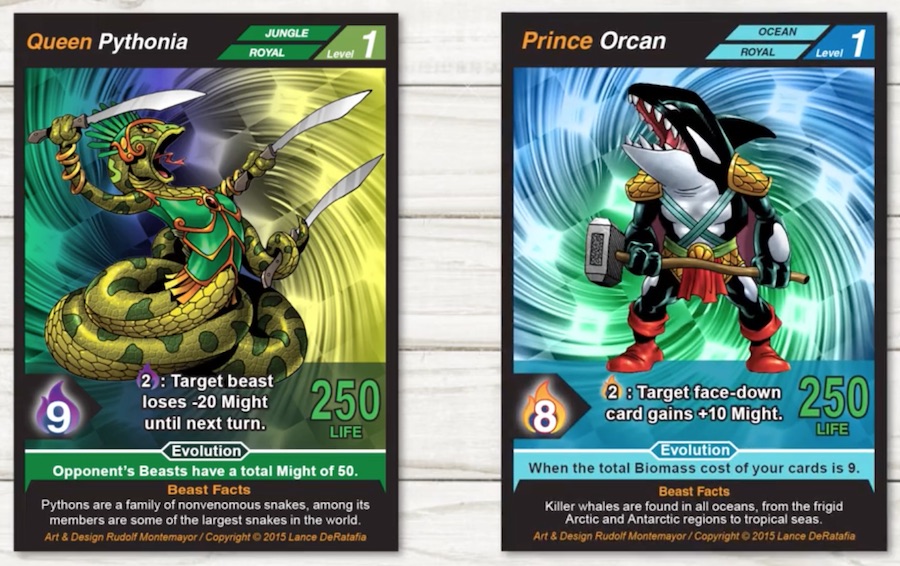 Players collect and build decks centered around a Royal of their deck's kingdom. Each kingdom is based on a different ecosystem, and the Neo-Sapiens that make up the royals and subjects of the kingdoms are based on animals found in those ecosystems. A game is played with between 2 and 5 players pitting their decks against each other, and the player with the last Royal standing is the winner.

The game is simple to pickup and play, but mastering each kingdom's best strategies will challenge players and keep them engaged game after game. With its exciting and playful artwork that showcases the idea of animals becoming Neo-Sapien superheroes, the game is aimed at a younger audience. Plus, since each card has an interesting fact about the animals that inspired the Neo-Sapiens, it's a game that educates while it entertains and engages its players.

The artwork is finished, and Mighty Shrimp Studios is already poised to expand Beast Clans into additional media. Beast Clans has already completed two comic books to bring players deeper into the lore of the game's world and enhance their gaming experience. Success on Kickstarter will do more than launch an exciting new trading card game, it will jumpstart a franchise that will hopefully include video games and an animated series as well, all with the goal of educating with their entertainment.
Subscribe to our newsletter!
Get Tabletop, RPG & Pop Culture news delivered directly to your inbox.