Tabletop Crowdfunding Round-Up: Feb 14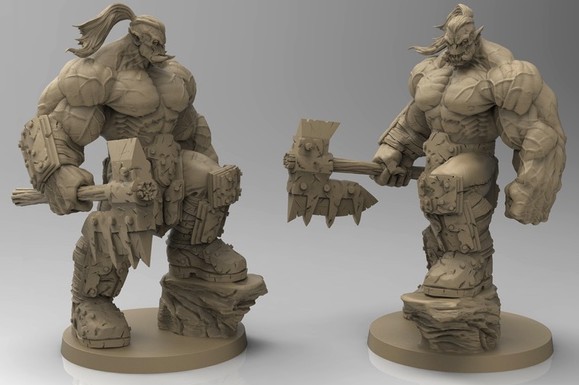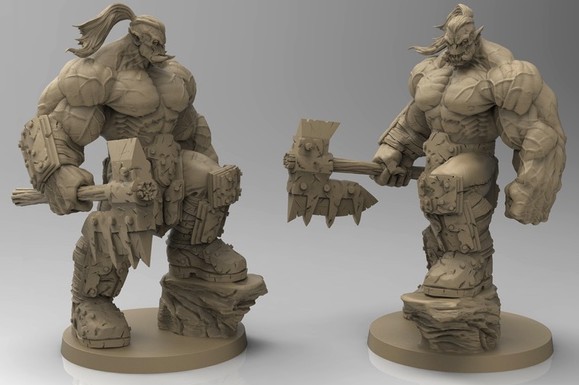 Savage orcs, dungeon delvers, and undead armies- Come check out this week's batch of tabletop Kickstarter highlights!
Before I begin, I want to point out that Luxumbra's Kickstarter will likely have started by the time this article goes live. This campaign is for a line of Infinity busts for painters and collectors, and also includes an exclusive sculpt for the upcoming O-Yoroi pilot available in both 28mm and 75mm.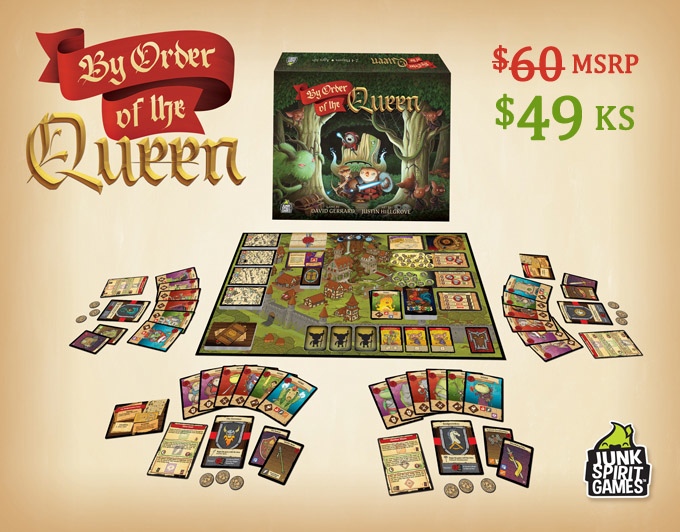 By Order of the Queen is a cooperative, light RPG board game designed to appeal to families, new gamers, and veterans alike. The Kingdom of Tessandor is under siege, forcing the Queen to rally the kingdom's Guildmasters in defense of the land. Each player manages the many aspiring heroes of Tessandor, sending them on quests and defending the kingdom as they see fit. Players must work together to ensure that the Queen's ultimate plan comes to fruition, and peace once again reigns in Tessandor. You can grab a copy of By Order of the Queen for $49.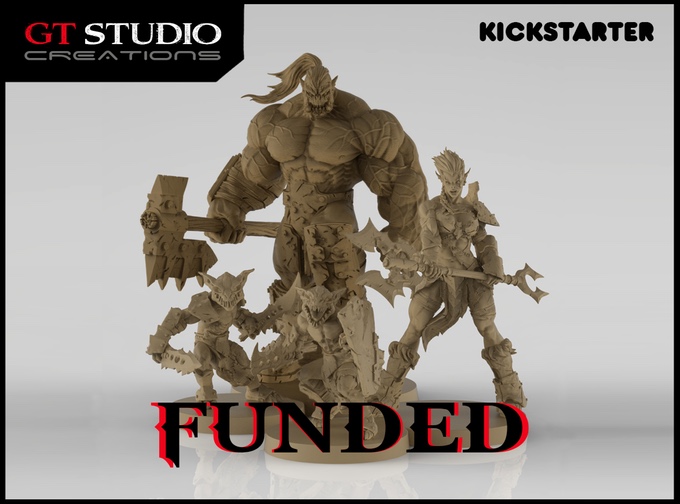 The 3D sculptors at GT Studio Creations need your help to bring their line of big, beefy 30mm orcs and goblins to life. The first 4 miniatures are already funded and include a massive orc champion, a female orc warrior, and two goblins. Even more champions are looking to be unlocked via stretch goals, including an orc warlord mounted on a ferocious dragon. All models are made of resin, and some even have 70mm variants. You can get all 4 of the original models for €40.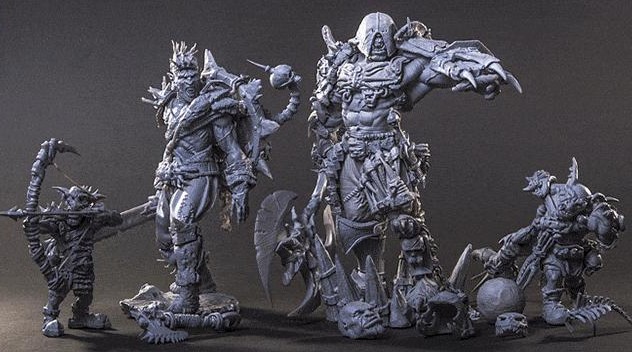 GT Studio isn't the only company with a set of giant resin orcs and goblins currently on Kickstarter. The folks at 3DArtDigital have their own collection of two orc champions and two goblin warriors trying to make the transition from digital sculpt to physical model. Each miniature has both a 28mm version for gaming and an oversized variant for painting and collecting. The miniatures also have multiple optional parts, and one pledge includes the STL files so you can print additional copies for personal use. A bundle of all 4 28mm models costs $42, while the oversized miniatures start at $44 for the smallest goblin, all the way up to $149 for the 178mm tall orc warlord.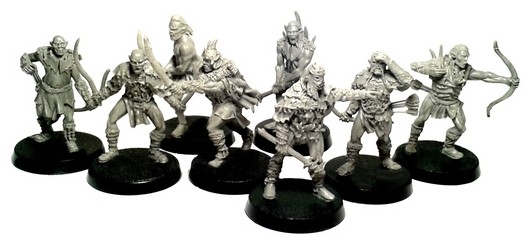 If you aren't sick of orc miniatures yet (and who would be?), then here is a small campaign for a line of 28mm metal feral orcs. Models in the range include a few different bowmen, swordsmen, orcs with maces, champions, armored orc shock troopers, wolf companions, and orc riders for use with said wolves. For €63/$67 you can get all 16 miniatures in this campaign.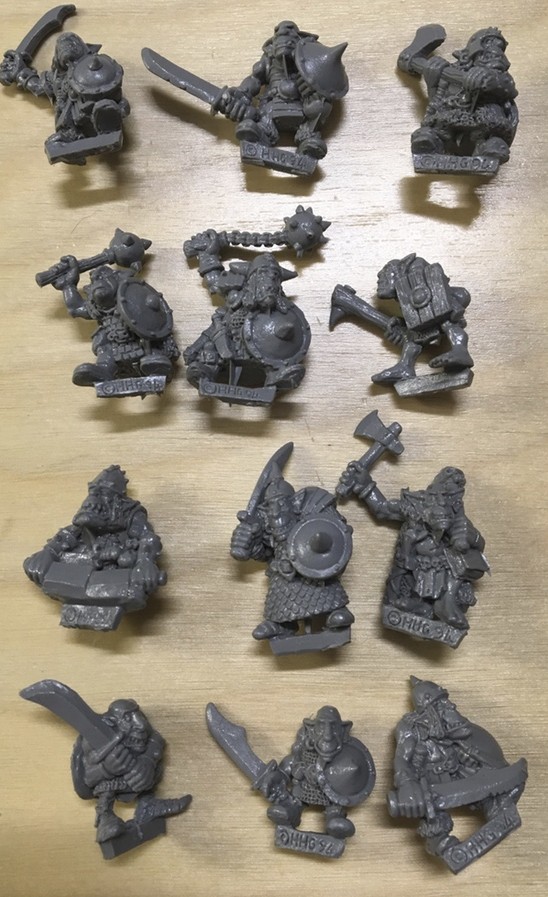 Subscribe to our newsletter!
Get Tabletop, RPG & Pop Culture news delivered directly to your inbox.
Rounding out our horde of greenskin campaigns are some minis sculpted the old fashioned way. This Kickstarter by Impact! Miniatures seeks to resurrect a ton of old Kev Adams and Tim Prow goblins. The sheer number of models and bundles available is too numerous to list, but you can get lots of these classic metal minis for a few dollars each.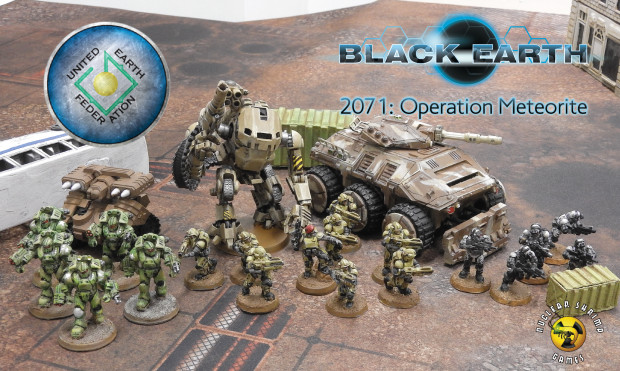 Jumping over to Indiegogo for a moment, Nuclear Shrimp Games is looking to fund the first miniatures and rules for their upcoming sci-fi skirmish game, Black Earth. Set in the 2070s, Black Earth uses a fast and reactive rule set designed to replicate pseudo real-time firefights between factions loosely based on current geopolitical events. The game currently features three factions, and Nuclear Shrimp plans to introduce more over time. Each starter pack costs €50/$53 and includes around 7-15 models, depending on your faction of choice. The army sets are in the €110/$116 range and typically include several full infantry units, some heavily armored elites, and light vehicles or support drones.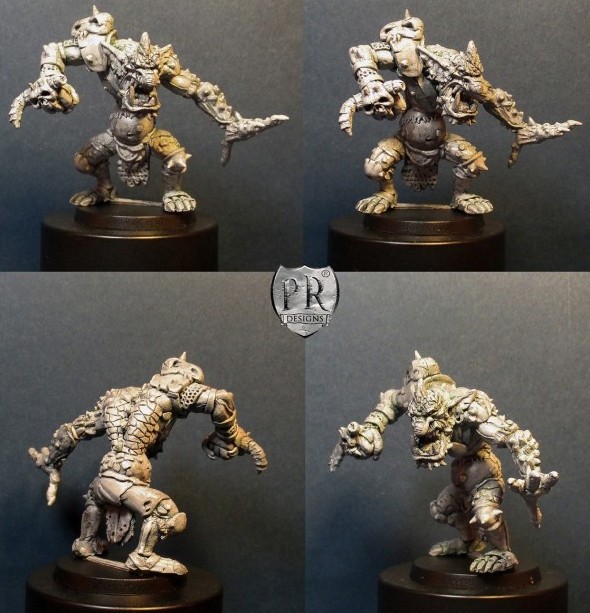 While you're on Indiegogo, check out the mixed Chaos fantasy football team by P. Ramos and Goblinguild. This team includes a variety of corrupted humanoids that have fallen to the Dark Gods, including (formerly) human barbarians, elves, ratmen, minotaurs, trolls, and ogres. The three big guys are cast in resin, while the rest come in metal. The whole team of 12 miniatures will set you back €65/$68.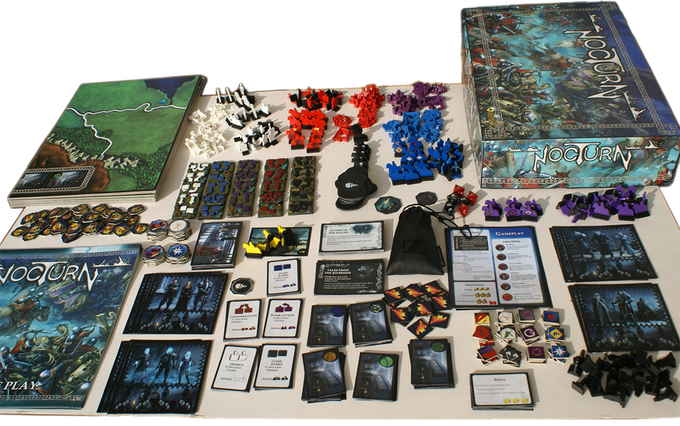 Nocturn is a dark fantasy 4X strategy board game with survival elements for up to 5 players. Each turn, players expand their fully customizable nation on a race to conquer the land before Death itself takes over. The forces of Death spill onto the board each turn, and players have 10 rounds to gather the most Renown while fending off rival kingdoms and the ravenous undead. The standard version of the game is 700SEK/$79 and includes wooden meeples to represent your structures and armies. Should the game manage to reach its $80k stretch goal, all wooden units will be upgraded to plastic miniatures.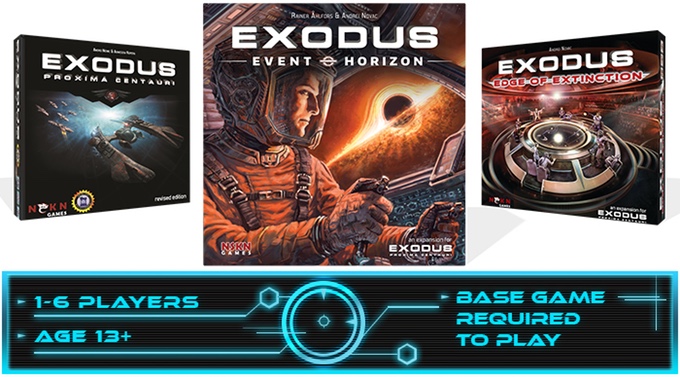 Event Horizon is the third and final installment in this dystopian sci-fi strategy board game series. This latest expansion adds 7 new modules that combine seamlessly with the base game and the Edge of Extinction expansion. Players can pick and choose which of these new modules they wish to add to their game, giving you many ways to customize your experience. A copy of Event Horizon costs $45 and requires the base game to play.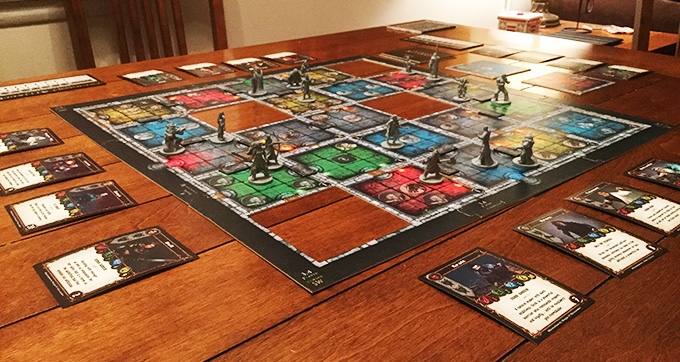 Finally we come to Dungeon Alliance, a deck-building, dungeon-crawling miniatures adventure game that can be played alone, cooperatively, or competitively. Players draft a party of 4 adventurers, each of which adds three cards to their starting decks, and set out on an adventure for glory and riches. As their party slays monsters and loots the dungeon, players acquire new cards to add to their deck. Other players can choose to cooperate and split the loot as everyone explores the dungeon, or stab their rivals in the back to hoard all the dungeon's secrets for themselves. You can buy your copy of Dungeon Alliance for $80.
~Which of these campaigns are you interested in?