Tabletop Spotlight: OrganATTACK!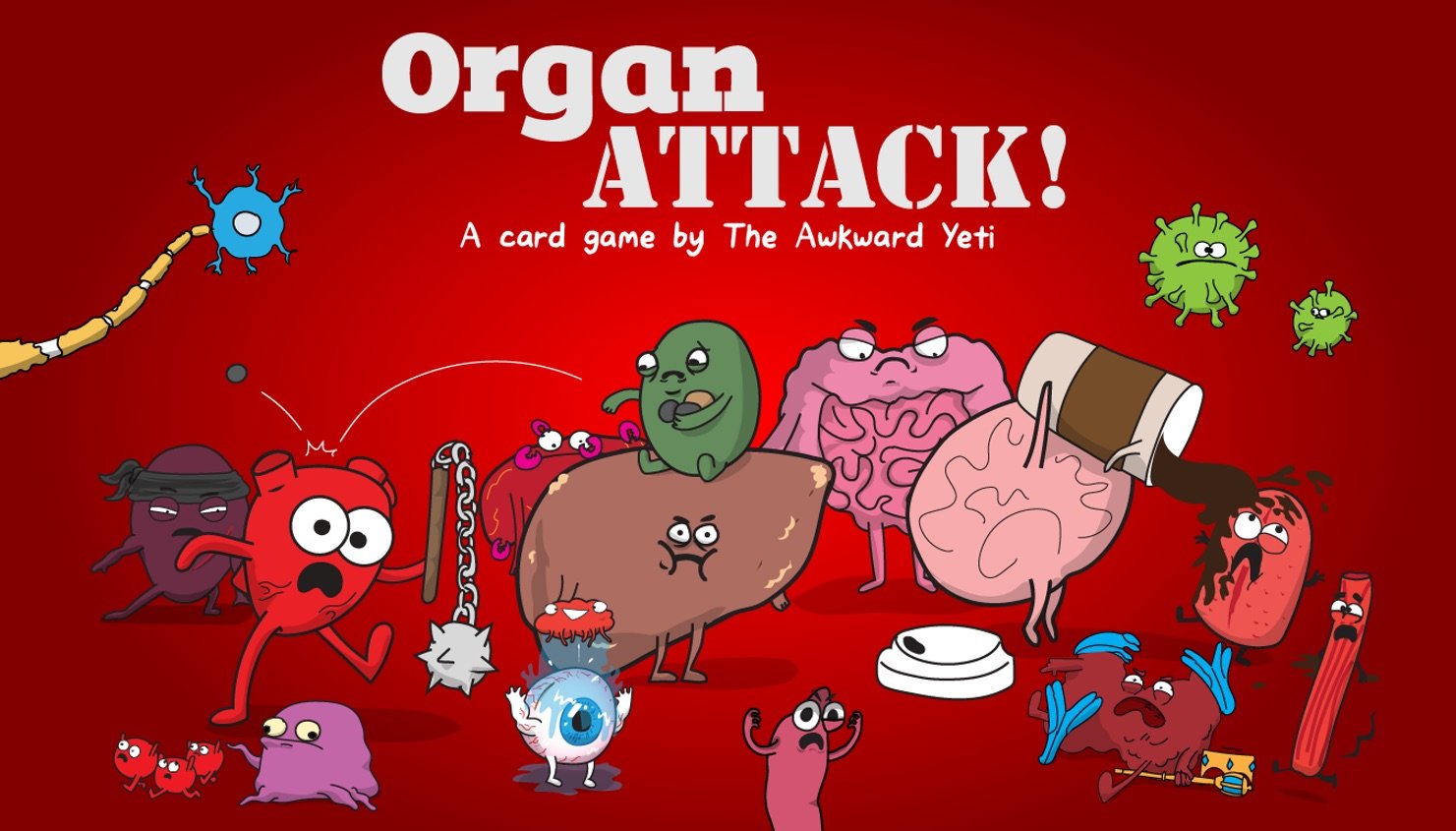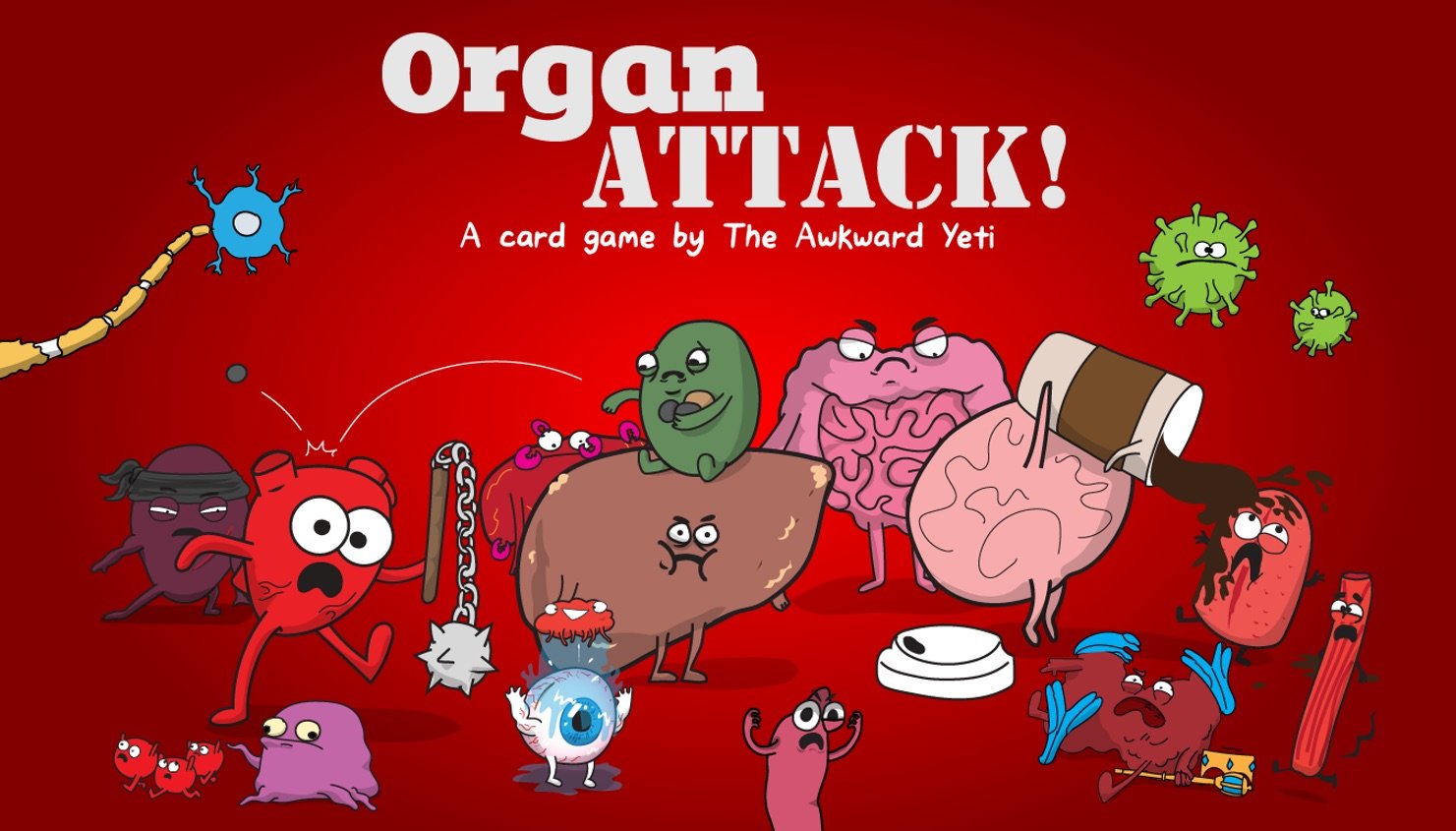 Are your Organs out to get you? PROBABLY!
Today's Tabletop Spotlight is on a new card game gem from The Awkward Yeti – OrganATTACK! Our friends at Dragon's Lair Comics & Fantasy brought this one over and it's a hoot:
This card game's mechanics are wonderfully simple. You have a set of organs that you're trying to keep healthy and the other players do as well. You're goal is to play your affliction cards on your opponents and try to block the ones they throw back at you. It's a really simple, fun and faced-paced game.
Aside from the art being that delightful blend of cartoony and semi-anatomically correct, OrganATTACK! is surprisingly educational. The afflictions can only be played on the corresponding organs and they are named after real life medical conditions. For added fun there are also descriptions of what the affliction actually is an what the respective organs actually do in your body.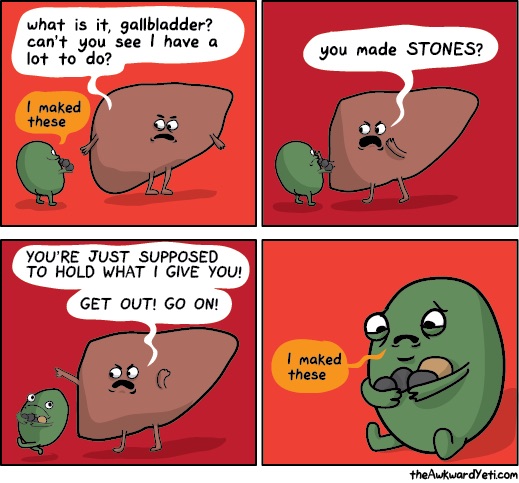 Overall, this is a pretty fun game that takes a good look at how the body works and laughs maniacally. You don't have to be a medical student or doctor to get a kick out of OrganATTACK! So if you're looking for a quick game to play for 2-5 players check out OrganATTACK! – in stores now!
OrganATTACK! $24.95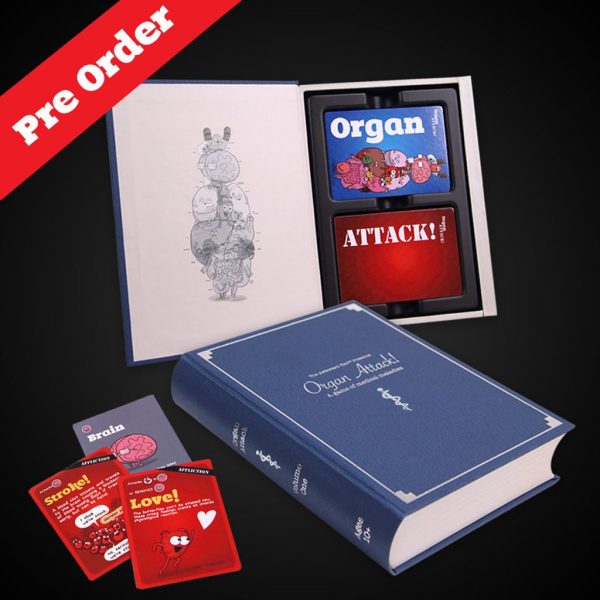 The object of OrganATTACK is to remove your opponents' organs before they remove yours. The last person to still have at least one organ is the winner! Use related afflictions to attack your opponents (for example, playing Gallstones on Gallbladder or Thyroiditis on Thyroid). The game requires absolutely no medical knowledge and only takes about one round to learn.

OrganATTACK was produced thanks to the help of nearly 13,000 Kickstarter backers! And thanks to them, the first edition of the game includes the Ready Player 6 Expansion Pack, which contains an extra 4 organs, corresponding afflictions, and lots of fun new cards! Ready Player 6 makes a great addition to the deck whether you want to play with more people, or just want to bring more excitement to the game.

Subscribe to our newsletter!

Get Tabletop, RPG & Pop Culture news delivered directly to your inbox.

For more information about the game including videos about how to play each type of card visit organattack.com
Just remember…your Kidneys will always have your back.