ToyLand: Massive Hulk vs Wolverine Maquette

This highly detailed maquette is nearly 2 feet tall!
These two have been duking it out since the 1970s – and now the fight is coming to  3D thanks to Sideshow. This maquette is sculpted in high quality polystone and is packed with great elements.
Sideshow's Hulk vs. Wolverine Maquette is an amazing 3D recreation of not only the pair's first meeting but of Wolverine's introduction to the world. Captured in stunning detail, the maquette has these two brawlers locked in eternal combat. Wolverine is flying through the air while Hulk prepares to take a swing that might just end the fight.
Product Size: 23″ H (584.2mm) x 20″ W (508mm) x 18″ L (457.2mm)*
Product Weight: 20.00 lbs (9.07 kg)*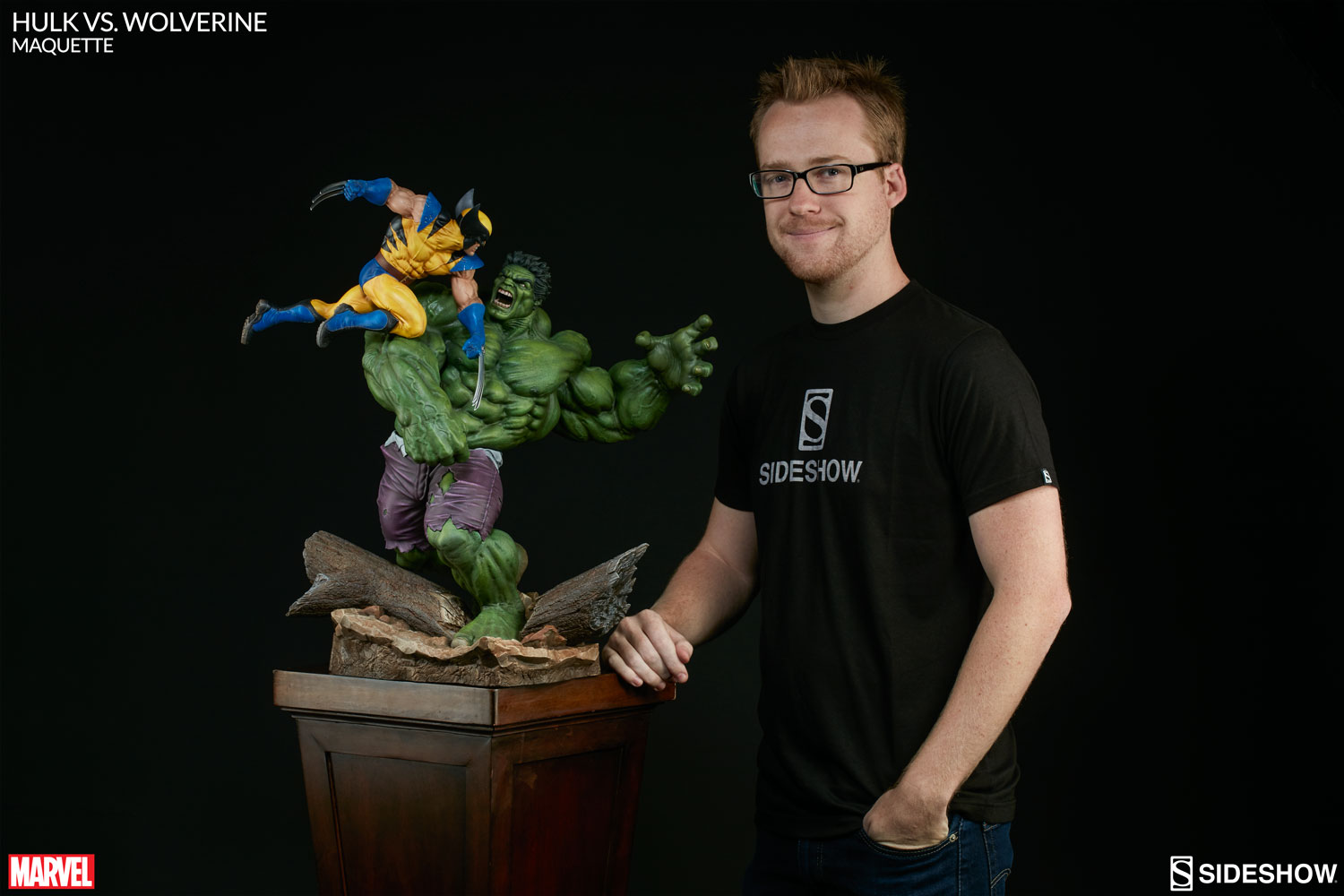 Artists
Ariel Olivetti (Design) 

Martin Canale (Design, Sculpt)

Guillermo Barbiero (Sculpt)

Alfred Paredes (Sculpt)

Walter O'Neal (Sculpt)

Adam Smith (Mold & Cast)

Chadwick Andersen (Mold & Cast)

Jaime Grove (Paint)

Kat Sapene (Paint)

Bernardo Esquivel (Paint)

Chie Izuma (Paint)

The Sideshow Design and Development Team